Master
Certificate
Artist Management
With the power in the music industry shifting from the major labels and other gatekeepers to the artists, the role of a manager is more important than ever. A manager that has a detailed understanding of the new and evolving marketing, technology, legal, touring, licensing and business strategies is an invaluable member of any artists team. The Master Certificate in Artist Management provides a complete tool kit to anyone interested in success as an artist manager.
You'll start by discovering the innovations, technologies, and powerful trends that are guiding the industry's future in Music Business Trends and Strategies. This course will guide students through the critical areas of...
Read Full
Required Courses
Music Business Trends and Strategies
Gain a forward-thinking approach to the key issues that all musicians, music industry entrepreneurs, managers, and music business professionals face in the main segments of the music industry, and how to leverage the opportunities that the new music business provides.
Music Marketing 101
Learn the basics behind marketing and selling your music! Music Marketing 101 provides artists, managers, and business entrepreneurs with the foundational music marketing skill set they'll need to succeed and thrive in the new music business.
Music Licensing
Learn how to make money through creative licensing of your music! In this course, you'll discover how to create new avenues for placement of your own music, identify current opportunities for your copyrights, and how to use online resources to introduce your music to music supervisors, ad creatives, video game producers, and more.
Concert Touring
Learn the preparations and logistics involved in developing, budgeting, and executing a successful tour, from small club dates to international stadium shows.
Log in
or
Sign Up
to Sample This Course
Artist Management
Explore the role and importance of an artist manager, what they do, and how it impacts the career of the artist and their brand.
Music Business Finance
Gain a hands-on understanding of music business finance. Learn to apply the critical tools of financial analysis to leverage talent, assess the potential of music enterprises, and drive new music businesses.
+ Choose 3 Elective Courses
Music Publishing 101
Create and operate your own publishing company, and learn how to effectively promote and place your songs into income-generating opportunities.
Music Industry Entrepreneurship
Focus your efforts and dramatically increase your chances of success by learning the entrepreneurial tools particular to the music industry, including business structures, finance, marketing, management, and leadership. Create a concise business plan that you can apply to many different music business ventures.
Legal Aspects of the Music Industry
Build your music career with an understanding of the legal issues that are of special concern to musicians and songwriters, and take a focused look at the important legal changes that have evolved as a result of the shift in the music business landscape.
Copyright Law
Understand the basics of how your creative works are protected by copyright law, what rights you have as a content owner, and how to leverage your copyrights to generate income.
Music Business 101
Gain a broad overview of the music business and learn how the various segments of the industry operate on a day-to-day basis. Discover the career opportunities that are available to you, and the knowledge you'll need to achieve your goals.
Secure form. Berklee Online will not sell or rent your email address to third parties. Our privacy policy.
---
---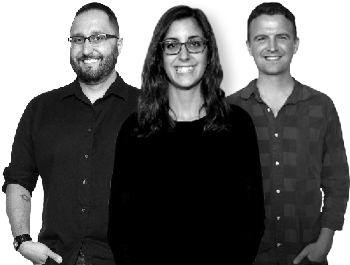 Contact an Advisor
US: 1-866-BERKLEE
Int'l: +1-617-747-2146
---
Advisors on the Value of Getting Berklee Certified
---
Upon Completion of this Certificate, Students Receive: