Master
Certificate
Theory, Harmony & Ear Training
Maximize your performance, writing, arranging, improvisation, and music comprehension skills by developing your foundational knowledge in the areas of music theory, arranging, harmony, and ear training. Through interactive activities, hands-on lessons, and transcription exercises, you'll acquire a firm understanding of the inner workings of these principal concepts and become well versed in applying this knowledge to your own music.
You'll gain a professional command of the mechanics of contemporary music, and learn to write effective jazz, pop, and rock-influenced pentatonic and modal melodies as well as master anticipations and articulations that will give your music the necessary...
Read Full
Required Courses
Music Theory 101
Get the musical foundation you need to take your skills to a higher level. Learn to read, write, really listen…and put music theory into practice every day!
Log in
or
Sign Up
to Sample This Course
Basic Ear Training 1
This practical approach to ear training will help you build your confidence as a performer by teaching you how to notate basic rhythms and better identify the different parts of a song.
Music Theory 201: Harmony and Function
Become a more effective player and writer by furthering your music theory background. Learn more complex chords, progressions, and rhythms to open up your understanding of the elements that help put the groove in jazz, pop, blues, and rock.
Getting Inside Harmony 1
Use harmony creatively in your playing and writing. Learn to hear and modify chord progressions, improvise effectively from chord to chord and deepen your understanding of music's inner workings.
Log in
or
Sign Up
to Sample This Course
+ Choose 3 Elective Courses
Harmonic Ear Training
Put your harmonic theory into practice. Learn techniques that will improve your performance, arranging, and compositional skills by refining your ability to really hear and recognize what is going on within the chord progressions.
Berklee Keyboard Method
Learn the Berklee approach to keyboard in this 12-week course. Master the basics of technique and chord voicings, and gain an understanding of more advanced concepts including interpretation of lead sheets and improvisation.
Log in
or
Sign Up
to Sample This Course
Music Notation Using Finale
Create great-looking music quickly and easily with the powerful Finale music notation software, and learn techniques to maximize speed, control, and accuracy.
Music Notation Using Sibelius
Learn to create lead sheets, choral and instrumental scores, drum maps and guitar notation, and explore many other ways to use Sibelius for your own personal and professional needs.
Getting Inside Harmony 2
Take your harmonic development to the next level by gaining a solid footing in more advanced principles including melodic and harmonic tension, chord substitution, and chromatically altered chords.
Secure form. Berklee Online will not sell or rent your email address to third parties. Our privacy policy.
---
---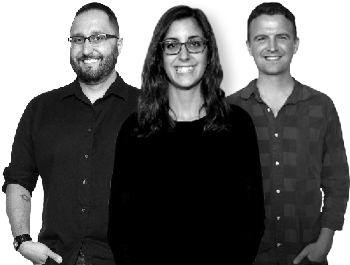 Contact an Advisor
US: 1-866-BERKLEE
Int'l: +1-617-747-2146
---
Advisors on the Value of Getting Berklee Certified
---
Upon Completion of this Certificate, Students Receive: