Songwriting
Expand your songwriting and lyric writing skills and express yourself as a songwriter more effectively through words and music.
Master Certificates (8-12 Courses)
Orchestration for Film and TV
Gain a firm handle on writing and arranging (from basic to advanced) for visuals, a thorough background on what it takes to write specifically for film and television, and the ability to score visual sequences across any given content.
Songwriting
This extensive program arms you with the writing tools you'll need to develop your ideas into complete, engaging, and effective songs and master the craft of songwriting.
Writing and Producing
Learn to become a contemporary writer/producer with a wide range of useful knowledge and applicable tools to succeed in the evolving music industry.
Songwriting and Guitar
This program is the perfect match of time-tested tools, theories, techniques, and applications that you can use immediately to hone your craft and become a more successful and well-versed songwriter, guitarist, and performing musician.
Professional Certificates (4-6 Courses)
Singer-Songwriter
Make the most of your passion and talent, become a more complete musician and songwriter, and begin to craft and perform songs that express your unique voice.
Specialist Certificates (3 Courses)
General Music Studies
Create your own certificate programs by adding three courses from any interest area into a dedicated program.
New - Enrolling Now
Orchestration for Film and TV
Gain the knowledge necessary to create dynamic orchestral pieces as well as a thorough background of how you can apply your creations to big budget Hollywood films and TV programs.
Songwriting
Designed to benefit musicians of all levels, learn the tools needed to generate more and better ideas that provide you with the harmonic and melodic tools to help build effective song sections.
Singer-Songwriter
Develop the skills used by the best songwriters and performers, and learn how to frame your melodies in captivating harmonies and voicings, play those on the guitar, and polish your vocal delivery.
New - Enrolling Now
Creative Writing for Musicians
Learn the necessary tools needed to communicate effectively through writing. This program takes an approach that incorporates literature study along with extensive writing workshop exercises.
New - Enrolling Now
Secure form. Berklee Online will not sell or rent your email address to third parties. Our privacy policy.
---
Online Music Degrees Are Here!
Berklee Online is now accepting applications for our Bachelor of Professional Studies degrees in Music Production and Music Business.
Application Deadline is May 1 Learn More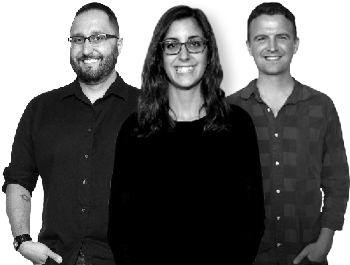 Contact an Advisor
US: 1-866-BERKLEE
Int'l: +1-617-747-2146
---