Singers like Billie Holiday, Ella Fitzgerald, and Frank Sinatra have left an indelible mark on American popular music through their vocal stylings, fusing a conversational delivery with rhythmic and melodic improvisation. Jazz Voice is designed to teach you the unique characteristics of jazz singing and how you can apply these characteristics to create your own sound. You will learn jazz phrasing, how to integrate good technique into jazz song styles, and how to sing with a number of time feels and grooves.
The course begins by comparing jazz vocal styles to other contemporary styles, as well as exploring blues artists and their influence on jazz. It then focuses on jazz vocal technique and delivery, including use of vocal inflections, dynamics, articulation, and interpretation, and how to improvise through rhythmic and melodic phrasing. You'll then apply these concepts to jazz tunes in various tempos and grooves, including ballads, medium swing, fast swing, and bossa nova. You'll move on to learn important considerations for effective stage presence and use of the microphone, too. The course combines video demonstrations with listening examples and audio analysis, and you'll work with rhythm tracks recorded with a live band. The course features artists such as Ma Rainey, Lonnie Johnson, Bessie Smith, Billie Holiday, Louis Armstrong, Ella Fitzgerald, Sarah Vaughan, Carmen McRae, Mel Tormé, Frank Sinatra, Chet Baker, Joao Gilberto, Astrud Gilberto, Abbey Lincoln, Lou Rawls, Kenny Rankin, Luciana Souza, and Jane Monheit.
By the end of the course, you will be able to:
Sing jazz standards in various tempos, including ballads, medium swing, fast swing, and bossa nova
Improve your stage presence and use of microphone
Identify your vocal range most comfortable for singing jazz
Distinguish characteristics of early blues singers and their influence on jazz
Apply good breath management and tone while singing in a jazz style
Strengthen your articulation of song lyrics
Use vocal inflections and dynamics appropriately
Alter the melodic and rhythmic phrasing in a song
Better hear chord changes within a song
Identify song forms common in jazz
Sing introductions and endings effectively
Lesson 1: What Is Jazz Singing?
Vocal "Lingo"
Finding the Right Key
Comparing Jazz to Other Vocal Styles
Characteristics of Early Traditional Blues Singers
Lesson 2: The Roots of Jazz: The Blues
Blue Notes
The Blues Scale
The Blues Chord Progression
Hearing the Chord Progression
Lesson 3: Sounding like a Jazz Singer: Vocal Technique and Delivery
Singing with Good Technique
Vibrato
Belting
Song Delivery
Lesson 4: Rhythmic Phraseology
Changing the Rhythmic Phrase
Feeling the Groove
Listening with a Big Ear
Rhythmic Phrasing Practice
Lesson 5: Melodic Improvisation
Knowing the Chords of a Song
Changing the Melody within a Song
Call and Response
Improvising with Words and Syllables
Lesson 6: Interpretation
Articulation
Vocal Inflections
Dynamics
The Message of the Song
Lesson 7: Slow Tempos: The Ballad
Characteristics of the Ballad
Song Form
Introductions
Endings
Performing the Ballad
Lesson 8: Medium Swing
Characteristics of Medium Swing
Internalizing the Pulse of the Song
Melodic Improvisation Review
Singing and Swinging
Lesson 9: Fast Swing
Characteristics of Fast Swing
How Fast Is Fast
Articulation of Lyrics
Singing Up Tempos
Lesson 10: The Bossa Nova
Characteristics of Bossa Nova
The Rhythm
Applying Jazz Phrasing and Improvisation to the Bossa Nova "Feel"
Singing Bossa Nova
Lesson 11: The American Songbook
American Songbook and Composers
Song Repertoire
The Microphone
Singing with Stage Presence
Lesson 12: Now's the Time: A Review and Beyond
Jazz Vocals Review
Improvisation Guidelines
Final Performance

Jan Shapiro
Author & Instructor
Jan Shapiro is the chair of the Voice department at Berklee College of Music. She has presented vocal clinics around the country and toured extensively, performing in jazz clubs, hotels, and supper clubs in Chicago, Washington D.C., Atlanta, New York, St. Louis, and Boston. Her latest CD, Back to Basics, features jazz standards with her own unique arrangements.

Shapiro has performed as a studio vocalist, recording advertising jingles, TV spots, and demos, including recording with Len Dressler of the "Singers Unlimited" for the Broadway musical Copperfield. She was the guest vocalist for the Boston Globe Jazz Festival in 1987 and 1990. Prior to teaching at Berklee, she was a faculty member in the Voice department at Fontbonne College in St. Louis, Missouri, and in the Jazz Studies department at Southern Illinois University in Edwardsville, Illinois.

In addition to singing, Shapiro plays flute, electric bass, piano and keyboards, as well as percussion. She composed the score of "Tales of Toyland," a children's production of Bob Kramer's Marionettes of Saint Louis, which toured nationally. She began her music studies at the Saint Louis Institute of Music and then received her bachelor's degree, graduating Cum Laude, from Howard University, and her master's degree from Cambridge College.
Prerequisites
Completion of Music Theory 101 and Voice Technique 101 or equivalent knowledge or experience is required. Students should have a healthy instrument and be able to match pitch.
---
Required Textbooks
None required
---
Software Requirements
Mac Users
OS X 10.9 Mavericks or higher (click here for system requirements)
Latest version of Chrome (recommended), Firefox, or Safari
Windows Users
Windows 7 or higher (click here for system requirements)
Latest version of Chrome (recommended), Firefox, or Edge
---
Hardware Requirements
All Users
A printer is recommended, so that you can print out music examples used in the course
A built-in microphone or an external microphone plugged directly into your computer (via built in ports or an external audio interface)
2 GB RAM (4 GB recommended)
500 MB hard drive space
Speakers or headphone
Webcam
Internet connection with at least 4 Mbps download speed (http://www.speedtest.net to verify or download the Speedtest by Ookla app from your mobile app store)
---
Level

Duration

12 weeks

3-Credit Tuition

$1,479

Non-Credit Tuition

$1,229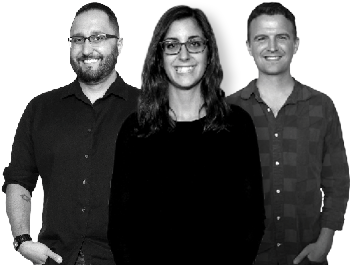 ---
Secure form. Berklee Online will not sell or rent your email address to third parties.
Our privacy policy