Become a more interactive and confident musician by learning how to really hear what is going on in the band while you are performing. The course focuses on the melody and bass notes and examines the harmonies, rhythms, and pulses that drive and measure music. You'll learn to notate basic rhythms and pitch, and understand the relationships between notes by using the solfege method. Through transcription exercises and the study of contemporary songs from artists such as Dave Matthews Band, Red Hot Chili Peppers, Jimi Hendrix, Miles Davis, and Led Zeppelin, you'll learn to build an awareness of what's happening around you when you are playing, and build your confidence as a musician and performer.
By the end of this course, you will be able to:
Conduct basic rhythms
Identify different time signatures and notate basic rhythms
Identify different key signatures and transcribe what you hear
Understand tonic, subdominant, and dominant relationships
Identify the difference between major and minor tonic
Identify primary triads in major and minor
Recognize A B elements in song form
Apply the moveable Do system to performance and composition
Lesson 1: Conducting Basic Rhythms
Conducting while Singing Basic Rhythms in 4/4
Conducting while Singing Basic Rhythms in 2/4
Conducting while Singing Basic Rhythms in 3/4
Lesson 2: Identifying Different Time Signatures and Notating Basic Rhythms
Identifying 4/4, 2/4, and 3/4 Time Signatures
Notating Basic Rhythms
Lesson 3: Introduction to Solfege
Singing the Major Scale Using Solfege Syllables
Singing the Tendency Tones with Resolutions
Singing Basic Melodies That Include Tendency Tones
Notating Basic Melodies from the Literature
Lesson 4: Tonic/Dominant Relationships and Three-Note Scale Patterns
A New Scale Pattern for Your Warm-Up Routine
Singing and Identifying Dominant-to-Tonic Cadence Patterns
Reading Bass Clef Exercises
Lesson 5: Tonic/Subdominant Relationships
A New Scale Pattern for Your Warm-Up Routine
Singing and Identifying Subdominant-to-Tonic Cadence Patterns
Transcribing Subdominant-to-Tonic Cadence Patterns
Lesson 6: Tonic, Subdominant, and Dominant Relationships; Blues Form
A New Scale Pattern for Your Warm-Up Routine
Singing and Identifying Subdominant, Dominant to Tonic Cadence Patterns in the Blues
Singing Harmony Parts on a Blues Song
Lesson 7: Introduction to Notation
Review
Notating
Singing primary triads
Exercises in Basic Notation
Lesson 8: Becoming the Recognizer
Finding Do in the Key
Exploring Different Keys
Warm-Up Interval Exercises
Exercises in Interval Recognition
Lesson 9: Hearing Form
12-Measure Song Forms with A B Elements
Explore Different Keys
Warm-Up Interval Exercises
Exercises with Riffs and AAB 12-Bar Forms
Exercises in Interval Recognition
Lesson 10: Relative Minor
Identifying the Difference between Major and Minor Tonic
Warm-Up Exercises in Major and Minor Pentatonic Scales
Exercises with minor melodies
Exercises in Major/Minor Recognition
Form Exercises: 16-Measure A B Recognition
Lesson 11: Relative Minor Primary Triads
Identifying Primary Triads in Minor
Warm-Up Exercises with Minor Primary Triads
Basic Notation Exercises with Primary Triads
Form Exercises: 24- and 32-Measure ABA AABA Recognition
Exercises in I IV V Recognition
Lesson 12: Putting It All Together
Students will complete a final project based upon the various skills they have acquired in the course.

Roberta Radley
Author & Instructor
Roberta Radley is Assistant Chair in the Ear Training Department at Berklee College of Music. A Berklee graduate with a degree in composition, she joined the faculty in 1976. Since then, Radley has taught a wide range of ear training classes, using innovative methods to help students hear music more analytically, and earning recognition for Outstanding Achievement in Music Education from Berklee College of Music. Co-author of the Department Core Curriculum Ear Training 1-4 books as well as author of the Harmonic Ear Training DVD on Berklee Press, Roberta has traveled widely on behalf of Berklee, holding scholarship auditions, working with affiliated schools, and presenting seminars across the U.S. and internationally. Additionally, Roberta is an active performer as a pianist and vocalist, and an experienced private piano and voice instructor.
---

Matt Marvuglio
Author
Matt Marvuglio is Dean of the Performance Division at Berklee College. As a virtuosic flutist and composer, he has traveled throughout the United States, Europe, and Japan, premiering his compositions for jazz flute. He has presented clinics for the National Flute Association, the Acoustic Society of America, and the International Flute Convention in Sao Paulo, Brazil. His composition "Simples of the Moon" for processed flute, EWI MIDI wind controller, and acoustic and electronic percussion, may be heard on the CD Divinations, by Dean Anderson. Matt's first solo album entitled Why Cry? features three of his own compositions and a number of interpretations of old favorites. His articles on jazz flute playing have appeared in The Instrumentalist. He is the curriculum editor and composer for the Berklee Practice Method series, and has written and hosted Berklee's When Music Works DVD Series.
---

Paul Stiller
Instructor
Paul Stiller is a graduate of Berklee College of Music and the University of Wisconsin, Eau Claire. He has been on the Ear Training faculty at Berklee since 1995 and has taught Ear Training 1-4, Rhythmic Ear Training, Performance Ear Training for Voice 1 & 2, Voice lessons, and a choral ensemble.
Aside from teaching, he has been an active adjudicator and clinician with numerous college and high school groups throughout the US and Japan.
He is a founding member, producer, arranger, and vocal percussionist for the a cappella group Vox One, which is comprised of all Berklee faculty.
He has opened for Stevie Ray Vaughan, Ray Charles, Atlanta Rhythm Section, Dwight Yoakam, Chicago, and the Woody Herman and Count Basie Orchestras.
Commercial work includes Sears, TCBY Treats, State Farm Insurance, Hood Milk, Pontiac/GMC, Superior Coffee, International Trucks, Sharp, and Dr. Pepper.
Paul received the 2012 Berklee Distinguished Faculty Award, and the 2013 Alumni Distinguished Achievement Award from the University of Wisconsin, Eau Claire.
---

Gilson Schachnik
Instructor
Gilson Schachnik is a professor in the Ear Training department and adjunct faculty in the Ensemble department. Born in Sao Paulo, Brazil, Gilson toured the country with Rosa Maria and Patricia Marx in addition to recording jingles for BASF, Playboy, and TV Cultura. After receiving a scholarship in 1990, Gilson moved to Boston to attend Berklee and graduated in 1996 in Jazz Composition. Since then, Gilson has performed with Al Jarreau, Peter Erskine, Harvey Mason, Claudio Roditi, Bill Pierce, Miguel Zenón, and Antonio Sanchez, among others. Gilson joined the Berklee faculty in 2002 and wrote the book Beginning Ear Training (Berklee Press). In 2010, Gilson and Brazilian drummer Mauricio Zottarelli formed the group Mozik, releasing their first recording, Mozik. Since then, the group has performed extensively in the U.S. In addition to being an active performer in the Boston area, Gilson has been a member of Berklee's audition team and has done auditions and given masterclasses in Canada, Brazil, and Palestine.
---

Rich Greenblatt
Instructor
Rich Greenblatt is a vibraphonist with "dazzling speed and a truly magical touch" writes John Blenn in 'Good Times Magazine'. He has recorded three CDs as a leader, 'Hat Trick'(2009), 'Hot and Dry' (2003) and 'Mooin' (1998). Rich has performed and recorded with such great artists as Kurt Elling, Billy Mitchell, Dennis Irwin, Oscar Castro-Neves, Garrison Fewell, Kevin Hayes, Greg Hopkins, Winard Harper, Joe Hunt, Yoron Israel, The Barcelona Symphony Orchestra, and The English Chamber Orchestra.
Rich is an Associate Professor at the Berklee College of Music. He is an endorsing artist for Musser vibraphones and Vic Firth mallets.
---

William Brinkley
Instructor
Bill Brinkley is the developer and former director of the Center for Computer Aided Instruction in Music, Berklee's first research facility investigating the use of computer technology in a music curriculum. A Berklee graduate with a degree in composition, Bill joined the faculty in 1976. During his 15 years at the college, Bill was also a highly respected professor, teaching ear training, solfege, arranging, harmony, jazz counterpoint, ensembles, and private guitar lessons, and authoring two jazz counterpoint courses and a music copying course. Bill started out as a rock and R and B guitarist in his native Georgia, eventually joining Motown to work with David Ruffin after the singer left the Temptations. He became one of Boston's most proficient jazz guitarists, playing in numerous bands with top area musicians like Jerry Bergonzi, Grover Mooney, and Garrison Fewell. An in-demand music copyist and transcriber, Bill has worked for Harry Connick Jr., the Boston Pops, George Benson, Lyle Mays, and classical composer Thomas Oboe Lee. He continues to work as a musician, as well as a graphic designer and music technology consultant.
Prerequisites
Completion of Music Foundations or Music Theory 101 or equivalent knowledge and experience is required. Students should have studied an instrument or voice for at least two years and have a knowledge of reading treble or bass clef. Please note that you will be required to sing each week and match pitch.
---
Required Textbooks
---
Software Requirements
Finale NotePad, Finale (full version), or MuseScore
A basic audio recording tool that will allow you to record yourself and save the recording in MP3 format. You will have a tool to use for this purpose inside the learning environment. Alternatively, you can use software like Audacity or GarageBand.
Mac Users: Finale NotePad is currently not compatible with macOS 10.12 Sierra. It is highly recommended to not upgrade to this version if you plan on using NotePad. If you have already upgraded to macOS Sierra, we recommend downloading MuseScore or purchasing the full Finale version at a deep discount through the Student Deals page upon enrolling in the course. To check your OS version, click on the Apple icon in the upper-left corner of your screen and select About This Mac.
Mac Users
OS X 10.9 Mavericks or higher (click here for system requirements)
Latest version of Google Chrome
Windows Users
Windows 7 or higher (click here for system requirements)
Latest version of Google Chrome
---
Hardware Requirements
A built-in microphone or an external microphone plugged directly into your computer (via built in ports or an external audio interface)
2 GB RAM (4 GB recommended)
500 MB hard drive space
Speakers or headphones
Webcam
Internet connection with at least 4 Mbps download speed ( http://www.speedtest.net to verify or download the Speedtest by Ookla app from your mobile app store)
---
Comments
Got a question? Contact our Academic Advisors by phone at 1-866-BERKLEE (U.S.), 1-617-747-2146 (INT'L), or by email at advisors@online.berklee.edu. We can also answer basic questions in the comments below. Please note that all comments are public.
---
Level

Duration

12 weeks

3-Credit Tuition

$1,479

Non-Credit Tuition

$1,229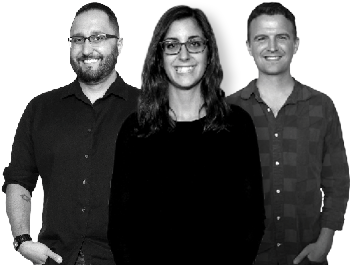 ---
Create a Free Account
Request Information
Create an account to download our catalog, get our newsletter, and more.
Stay Informed About This Course
Create an account to download our free course catalog, and receive updates about this course.
Sign Up to Sample a Lesson
Secure form. Berklee Online will not sell or rent your email address to third parties.
Our privacy policy