This course provides an in depth look at the main structures of the music business, the important changes that are guiding its future, and strategies for creating successful business models. Music Business Trends and Strategies will guide students through the critical areas of the music industry, including publishing and licensing; marketing, promotion, and retail best practices; proper utilization of free music; fan funding and other forms of creative revenue for musicians; current practices for utilizing video, and new business opportunities. By the end of this course, students will have a deep understanding of the pressing issues that all musicians, music industry entrepreneurs, managers, and other music business professionals face in these main segments of the music industry, and how to leverage opportunities that the new business provides.
By the end of this course, you will learn:
the impact of technology on record label operations and finances
current and developing approaches to copyright
the structure, the traditional and emerging partners, and the revenue opportunities available from music publishing
marketing ideas and techniques for building up awareness targeted at your specific community
players, payment, and pricing models associated with traditional music retail and distribution outlets
nuances and best practices associated with the emerging retail and distribution models
approaches for utilizing free music
best practices and opportunities available with third party video services
how musicians are making money, and how to properly prepare and execute on a fan-funded campaign
new and evolving technological developments that are driving the overall music industry
innovative approaches to building a music-focused business
Lesson 1: Inside the Record Business
Record Industry Overview
Major Label Consolidation
The Major Label Approach to Working with Artists
Recoupable vs. Non-Recoupable Expenses
How Major Labels are Structured
Interview with Donald Passman on 360 Deals
Other Revenue Options for Record Companies
Alternative Distribution Options with a Major Label
The Indie Label Approach to Working with Artists
What an Indie Label Can Do for Artists
State of the Record Industry
The Causes of the Decline in the Record Industry
Roadmap for Record Labels
Lesson 2: Copyright
Copyright Fundamentals
The Six Exclusive Copyrights
Problems with Traditional Copyright
New Approaches to Copyright New Copy
Creative Commons
Cory Doctorow and Creative Commons
Fair Use
Psy's Subtle Approach to Copyright
Lesson 3: Publishing
Music Publishing Overview
Major and Independent Music Publishers
Typical Publishing Deals
Types of Licenses and Revenue Sources for Publishers
Mechanical License
Synchronization (Sync) License
Print License
Performance License
The Role of Performing Rights Organizations
ASCAP
BMI
SESAC
SoundExchange
Performance Royalty Edge Cases
Lesson 4: Marketing
New Approaches to Music Marketing
The Stages of the Internet
Niche Marketing
Demographic and Psychographic Overview
Geographic Data
Psychographic Data
Examples of Psychographic Marketing in Action
Alessandro Cortini and Providing Psychographic-Focused Products
Jónsi and Alex and Psychographic Collateral Marketing
Building a Foundation: Acquisition some similar copy to FOM
Primer for Musicians on Building Up Their Fan base
Web Optimization on Your Own Site
Web Optimization on Third-Party Sites/Search
Social
Email
Public Relations
Touring
Making it Viral: The Science of Sharing
Lesson 5: Traditional Music Retail and Distribution
The Foundations of Traditional Physical Distribution and Retail
Notes from Industry Experts
How Traditional Physical Distribution and Retail Works
What a Physical Distributor Does
The Finances of a Physical Distribution Deal
Alternative Options for Developing Artists at Physical Retail
The Putamayo Approach to Retail
Diversification and Specialization in Physical Music Retail
Online Distribution and Retail: Structure and Process
Online Retail Model-Label Involvement
Online Retail Model-Independent Model
Online Distribution Overview
Digital Retail Outlets
Lesson 6: Developing Retail Outlets
Overview of Digital Recorded Music Retail Models
The Permanent Digital Download Model
The Subscription Streaming Model
The Advertising Model
The Variable Pricing Model
The Subscription Streaming Model
The Past, Present, and Future of the Subscription Model
Steve Jobs on the Subscription Model
The Subscription Streaming Payments
Payments to Rights Holders for Non-Interactive Streaming Services
Payments to Rights Holders for Interactive Streaming Services
The Artist's Opinion: Streaming Vs Ownership
The Utility Model
Consumer and Artist Perspective
Bob Lefsetz and Seth Godin on the Utility Model
"Vaulternative" Retail Model
Lesson 7: Utilizing Free
Introduction
The Foundations of Free: Napster, Labels, and Where it all Began
The Debate Continues
The "Correlation Does Not Imply Causation" Principle
Anatomy of a Modern Day Pirate
How to Utilize Free Music
The Serialized Approach to Utilizing Free Music
NoiseTrade
Topspin
Case Study – Billy Van
Case Study - Berklee College of Music
Case Study: Wilco
Lesson 8: Video Opportunities and Strategies
An Overview of Video for Musicians
Current Video Options for Musicians
The Social Component of Video
Case Study: Rufus Wainwright a the Participatory Approach to Social
Third-Party Video Options for Musicians
YouTube
Live Streaming
Interview with Evan Lowenstein – StageIt
Live Video Streaming Case Study: Erin McKeown and her Cabin Fever Series
Additional Ways to Raise Your Visibility Using Video
Video Optimization: Musician Case Studies
Interviews: Karmin's Approach to YouTube
Nicki Bluhm and the Gramblers Van Sessions
Data and Tracking Your Video's Success
Lesson 9: The Future of Music Coalition
About the Future of Music Coalition
42 Revenue Streams Project
About the Artist Revenue Streams Project
Population of Study/Who was Surveyed?
How Was the Data Collected?
Research Questions/What was Asked?
Artist Revenue Streams Project Findings
Role and Revenue
The Impact of Technology on Musicians' Earning Capabilities
Reports
Policy Issues for Musicians
Lesson 10: Funding your Project
The Traditional Approach to Funding
Funding From a Label
The Traditional DIY Independent Artist Approach to Funding
Grants
Sponsorships
New Funding Opportunities
Erin McKeown on Her Fan Funding Campaign
Amanda Palmer: The Art of Asking Ted Talk
Fan Funding Service Providers: Kickstarter, PledgeMusic, Indiegogo
PledgeMusic Case Study: Rachael Yamagata
Lesson 11: Technology in Music: Music Discovery, Music Marketing, Music Consumption
History of Technology in Music
Facebook, Sharing, and the Social / Open Graph
Optimization of Streaming Services
A Three Point Plan for Using Streaming Technologies for Good
The Freemium Approach to Building Awareness
Streaming Services: Playlists, Social, and Best Marketing Practices
Hardware Integration of Streaming Services
Interview with Peter Gotcher on the Streaming Approach to Marketing Acquisition
Future of Music Discovery: Filters and Curation
Pandora
Nolan Gasser on Creating the Music Genome Project
Drip.FM
The Echo Nest
Lesson 12: Music Entrepreneurship and New Business Opportunities
View from the Top: Roger Brown and Peter Gotcher
View from the Top: Liz Leahy
View from the Top: Peter Alhadeff
View from the Top: Tony VanVeen
The Lean Startup Approach to Music Business
Part 1: Vision, True North, Validated Learning, and the MVP
Part 2: Steer-Test, Measure, Pivot
Innovative Companies in the Music Business
Eyes and Ears
Mobile Roadie
DigSin
PledgeMusic
Nettwerk

Mike King
Author & Instructor
Mike King is a course author, instructor, and the Assistant Vice President for Marketing and Recruitment / Chief Marketing Officer at Berklee Online, the online continuing education division of Berklee College of Music. Prior to working at Berklee, Mike was the Marketing/Product Manager at Rykodisc, where he oversaw marketing efforts for label artists including Mickey Hart, Jeb Loy Nichols, Morphine, Jess Klein, Voices On The Verge, Bill Hicks, The Slip, Pork Tornado (Phish), Kelly Joe Phelps, and Frank Zappa's estate. Mike was the Director of Marketing and Managing Editor of Herb Alpert's online musician's resource, www.artistshousemusic.org, for three years.

Mike has written and teaches four courses for Berklee Online: Online Music Marketing with Topspin; Music Marketing 101; Online Music Marketing: Campaign Strategies, Social Media, and Digital Distribution; and Music Business Trends and Strategies. His book, Music Marketing: Press, Promotion, Distribution, and Retail was published by Berklee Press in 2009. Mike was recognized as the Best Music Business Teacher by the National Association of Record Industry Professionals (NARIP) in 2011.

Mike has written for Making Music magazine, International Musician, Hypebot, and American Songwriter, and has been quoted in NPR Morning Edition, The Huffington Post, Billboard, The Boston Globe, Wired, CNN, The Boston Phoenix, The Chicago Tribune, Music Connection, and Muso. He's also presented at MIDEM, CMJ, SXSW, NAMM, NARM, SF Music Tech, Futures of Entertainment @ MIT, and Music 2.0. Check out his Website, Blog and follow on Twitter:@atomzooey
PC Web Browser: Firefox (Recommended), Chrome, Internet Explorer 10 or higher
Mac Web Browser: Firefox (Recommended), Chrome, Safari
Flash Player: current version
QuickTime: current version
Adobe Reader: current version
Windows Vista SP2 or higher
Intel Pentium or higher
512 MB RAM
Sound card
250 MB hard drive space recommended
OS X 10.7 or later
Intel Mac
2 GB RAM
250 MB hard drive space recommended
---
Level

Duration

12 weeks

3-Credit Tuition

$1,449

Non-Credit Tuition

Add 6 CEUs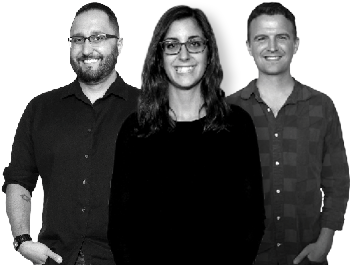 ---
---
Secure form. Berklee Online will not sell or rent your email address to third parties. Our privacy policy.