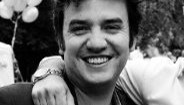 Leo has worked in the UK music industry for over 20 years including roles in marketing, product management, PR and A+R during 11 years at leading independent XL Recordings. He also set up XL U.S. through Beggars Banquet/Matador and was responsible for developing the U.S. careers of their UK signed artists.
Since 2005 Leo has run his own independent label (Brille Records), music publishing company (Psychotic Reaction Music) and music discovery website (dummymag.com) releasing music worldwide, and helping develop the careers of a number of globally successful artists.
Leo is excited by the modern music world with all it's challenges and rewards and believes there's never been a better time to be an artist making music."