Instant Series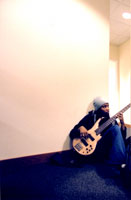 Berklee's New Series Will Get You Playing Your Favorite Instrument Right Now!
This revolutionary new series for aspiring musicians will have you jammin' right away. No matter what your level of musical knowledge, this is a simple fun method for students of all ages who want to start making music. Pop in the accompanying CD and jam with the band in a variety of musical styles, including rock, blues, country, and funk.
Check back regularly for new titles and instruments.