Berklee Workshop DVD Series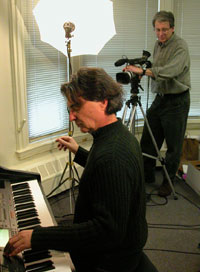 Berklee Workshop DVDs are a great way to keep growing and stay creative by tapping into the energy and expertise of successful musicians. With each segment of the Berklee Workshop series, you'll get a 30- to 90- minute lesson on DVD with top Berklee teachers, alumni and visiting artists.
Each Berklee Workshop is hosted by Matt Marvuglio, Dean of the Professional Performance division at Berklee College of Music. Matt interviews each featured artist on their personal approach and successful techniques to performing great music.
About Matt Marvuglio
Matt Marvuglio