We are thrilled to be the recipients of two awards from the UPCEA New England 2016 Regional Conference:
2016 Innovative and Creative Programming Award
2016 Continuing Education Faculty Award
The first award is in recognition of our work to create free Spanish- and Portuguese-language music education opportunities for at-risk youth in South America, through a grant from the Inter-American Development Bank. As part of this project, we have created our first MOOC in Spanish, Producción Musical y su Efecto en la Composición, which features Berklee Online instructor Enrique Gonzalez Müller (pictured below).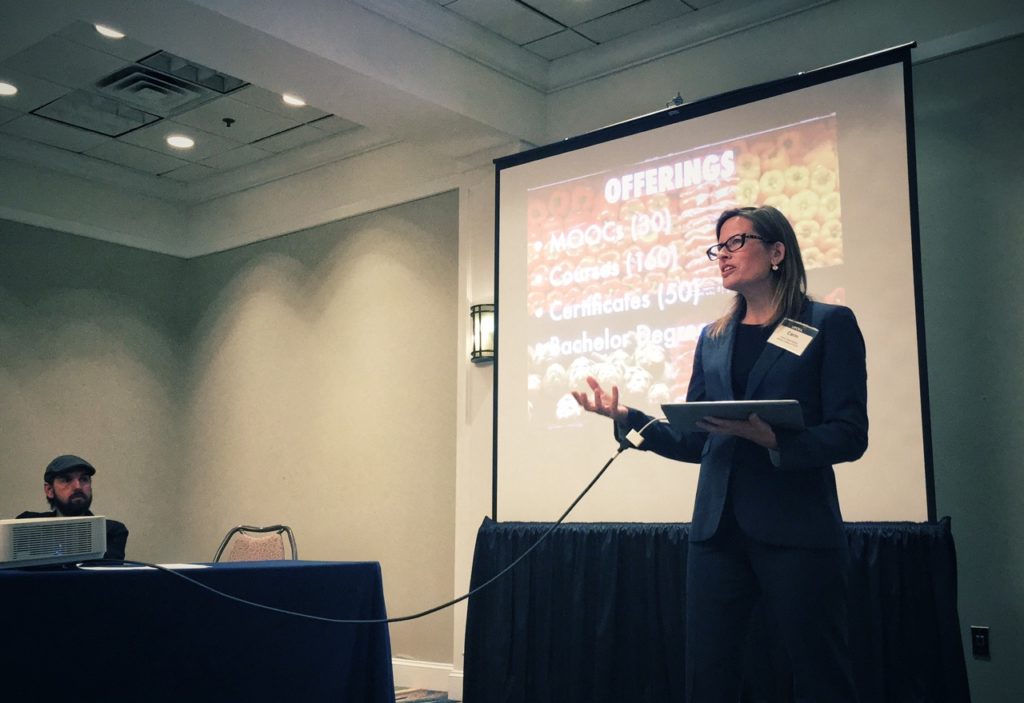 The second award went to Berklee Online instructor Tom Rudolph, who authored and teaches our Music History and Sibelius courses. As one of his students says, "I have not met a teacher in all my years as a student who was so dedicated to his students' success. He always would ensure every question was answered and not only answered to the base requirement but also to an enriched and personalized level, suited specifically to the student's interests."
Berklee Online Director of Technology Luke Stevens and I also presented our new learning environment at the UPCEA regional conference.
Congratulations to Tom, Enrique, and the Berklee Online curriculum team!