When Hamilton won the GRAMMY for Best Musical Theater Album last year, it was practically a given, due to the success, critical acclaim, and overall buzz surrounding Lin-Manuel Miranda's hip-hop account of America's least acknowledged founding father. Bright Star, Waitress, The Color Purple, Fiddler on the Roof, and Kinky Boots are this year's nominees, and the choice is not as clear.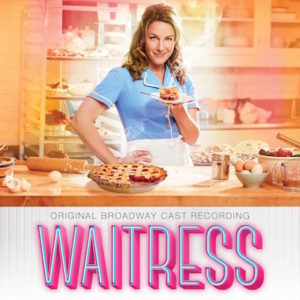 Like the movie it's based on, the story of Waitress follows Jenna, a talented pie baker stuck in a low-end and terribly abusive marriage, who just wants to be free to love and bake. Her low self-esteem brings her to a place of self-discovery, and her journey begins with deciding to discover who she is, and leave behind who she is not. The music of Waitress sounds like contemporary pop, and if you're at all familiar with Sara Bareilles—who wrote the score—you will not be surprised by the painfully honest, heartfelt lyrics put into each song, revealing the anguish and struggle of all the everyday characters. Jenna reveals her deeply buried anguish in the song "She Used To Be Mine," which gives us an inside look into what her life used to be like before her abusive marriage took over her life. It's this type of self-discovery that makes the original Broadway cast recording the frontrunner for the GRAMMY.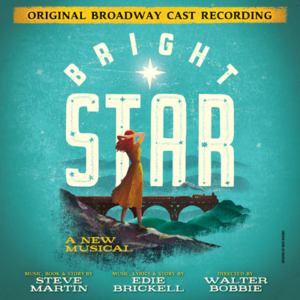 Bright Star follows Alice Murphy, played by Carmen Cusack, a 1920s girl in her late teens with a "rebellious streak and a hunger for literature." She's causing a ruckus in a small town while striking up a romance with Jimmy Ray Dobbs, the son of the powerful mayor. In another town, Billy Cane, who has just returned from serving in World War II, reveals his ambition to be a writer and he immediately sets out to achieve his dream. Alice, his editor, tells Billy that while she thinks he has talent, he needs to find a "sweeping tale of pain and redemption." The music of Bright Star sounds like a Broadway translation of contemporary country, with banjos and a pronounced Southern twang in the voices. The lyrics of "If You Knew My Story," sung by Alice, show us that the main character is going to tell us her story and how she overcame "heaven and hell." Bright Star was written and composed by Steve Martin and Edie Brickell, which would seem like an odd pairing for a Broadway show had they not previously collaborated on the bluegrass album Love Has Come for You, which earned the pair a GRAMMY in 2014. Their previous unexpected success ensures that maybe we might expect some more success at the awards ceremony on Sunday night.
#BestMusicalTheaterAlbum? Bright Star, Waitress, Color Purple, Fiddler, Kinky Boots? #GRAMMY2017
Click To Tweet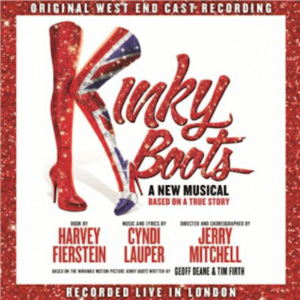 Kinky Boots follows Charlie, a young Brit boy who finds himself in the demanding position of running his father's shoe factory after his death. After deciding to create ladies' shoes for men, the factory is churning out "kinky boots" under Charlie's supervision. The music of Kinky Boots ranges from country to disco to everything between. The music also goes in the direction of rock, with electric guitar and piano, and rock-style vocals in "In This Corner" and "Soul of a Man." The multiple key changes in "Raise You Up/Just Be" are very fitting to the lyrics of "raise you up," for with each "raise you up," the key of the song is raised by a half step. Clever! This musical has already won numerous Tony awards, so it's also a great contender for a GRAMMY on Sunday night. The original West End cast recording is the second cast recording of Kinky Boots to be released: the original Broadway cast version won this GRAMMY in 2013. While it would be unlikely that the judges would repeat themselves, it proves that Kinky Boots is obviously GRAMMY-worthy stuff.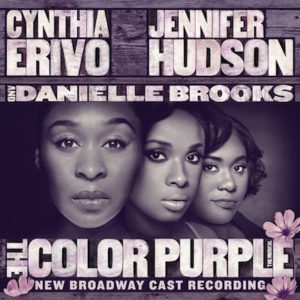 The Broadway revival of The Color Purple's music sounds like what you would hear in church. Its rich, gospel feel gives the music a beautiful, intriguing energy. It follows the story of Celie, a fourteen-year-old girl forced by her abusive father to marry a cruel farmer called "Mister." The music involves a lot of prayer, reminiscent of gospel music, helping the characters rise above their difficult predicament. The music is filled with raw emotion as we watch Celie and her sister deal with their family issues. Given the success of the source material—Alice Walker's 1982 novel of the same name won the Pulitzer Prize and the National Book Award for Fiction and the 1985 film, directed by Steven Spielberg and starring Whoopi Goldberg, was nominated for seven Oscars—this production also has a really good chance of winning the GRAMMY. The fact that Jennifer Hudson is playing the lead—making her Broadway debut—is also a big help.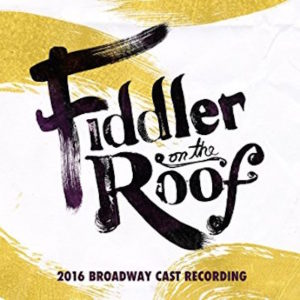 Fiddler on the Roof is another revival, actually it is the fifth(!) revival for this work. The music is traditional-sounding folk, centered around the fiddle, unsurprisingly enough. Complete with full horns, an amazing string section, and lyrics pertaining to the Jewish culture and traditions, the music of Fiddler on the Roof focuses on religious aspects and the struggles of an arranged, abusive marriage, which we hear in the song "Matchmaker." Although the other nominees are newer in the mix, it's hard to argue with such classics as "If I Were a Rich Man," and "Tradition."
The 59th Annual GRAMMY Awards air on Sunday, February 12 at 8 p.m. on CBS.