School Info, Enrollment, & Policies
Berklee Online is the online extension school of Berklee College of Music, delivering access to Berklee's acclaimed curriculum from anywhere in the world. Berklee Online's award-winning online courses, multi-course certificate programs, and Bachelor of Professional Studies degrees are accredited and taught by the college's world-renowned faculty, providing lifelong learning opportunities to people interested in music and working in the music industry.
Continuing Education Units
Get Continuing Education Units at Your Convenience
If you are looking to progress in your professional development Berklee Online offers flexible options with Continuing Education Units. Teachers may be able to use the CEUs to fulfill professional development and educational licensing requirements. Please consult with your state licensing board for eligibility.
You can earn six Continuing Education Units (per course) in our online courses. Choose from areas such as songwriting, music production, electronic music production, home recording, arranging, theory, harmony, ear training, music theory, contemporary writing, voice, drums, guitar, bass, keyboard and music business.
What is a Continuing Education Unit (CEU)?
A Continuing Education Unit (CEU) is a nationally recognized unit of measurement for noncredit continuing education programs. It is designed to document valid learning experiences that differ from courses for which academic credits are traditionally awarded.
One CEU is defined as representing ten (10) contact hours of participation in an organized continuing education experience under responsible sponsorship, capable direction, and qualified instruction. CEUs are based on 60-minute hours. This means that 0.1 CEU is granted for every 60 minutes of contact time. This includes time you are studying online, participating in group chats or discussions, doing homework, reading, research and class assignments.
How many CEUs are earned per Berklee Online course?
A 12 week course will earn 6 continuing education units.
What are the fees for choosing CEUs with my course?
Courses that have been chosen for the Continuing Education Unit (CEU) feature will be assessed a fee of $25.00 per course in addition to the regular tuition. The CEU fee will not be refunded if you drop a course, but will be refunded if your course section is cancelled.
How do I obtain a transcript of my CEUs
ACE will provide students with a transcript of their CEUs. For more information on obtaining a transcript please visit ACE Transcript Services.
Who is ACE?
ACE (American Council on Education), the major coordinating body for USA higher education institutions, seeks to provide leadership and a unifying voice on key higher education issues and to influence public policy through advocacy, research, and program initiatives
Further Information
http://www.acenet.edu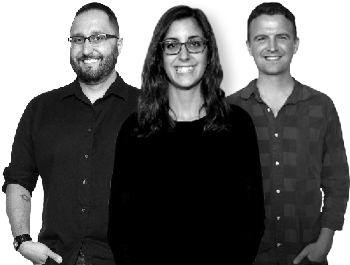 Contact an Advisor
US: 1-866-BERKLEE
Int'l: +1-617-747-2146