Photo: Students take in an in-person session with Gina Zdanowicz at the annual Berklee Onsite conference.
The results of the Berklee Undergraduate Exit Survey are in, and Berklee Online is proud to report an unprecedented result of 97 percent overall satisfaction among graduating Berklee Online students! Each year, Berklee's Office of Institutional Research and Assessment (OIRA) undertakes the sprawling effort to connect with every student graduating from Berklee College of Music, the Boston Conservatory at Berklee, and Berklee Online. The Undergraduate Exit Survey is an opportunity to learn about the individual experiences of education at Berklee and the plans Berklee students take with them into their careers and lives.
Berklee Online's recent graduating class are world-changers whose careers in Afghanistan, Australia, Canada, Chile, Italy, Japan, South Korea, Spain, Thailand, and the United States will be informed by what Berklee has taught them. Of the respondents, 79 percent are employed, self-employed, in an internship, or accepted/enrolled in continuing education. Of those already working, 78 percent are employed in the entertainment industry; the most common areas of employment are recording, live music, education, and technology.
Students were also given the opportunity to provide an open-ended response to the question "Is there anything else you would like to share about your experience?" So how do the members of the most recent graduating class rate their experience at Berklee?
"I had an amazing education," says one student, "and feel so connected not only to my craft, but also to a musical community as I venture beyond my education and into the world. I am very hopeful for my musical future!"
Another student says, "I love my experience so much that I'm continuing my education with Berklee this fall in the Master of Arts in Music Business program."
In addition to 97 percent overall satisfaction, Berklee Online grads reported 97 percent satisfaction with their programs of study, 96 percent reported satisfaction with their professors and 94 percent satisfaction with their courses.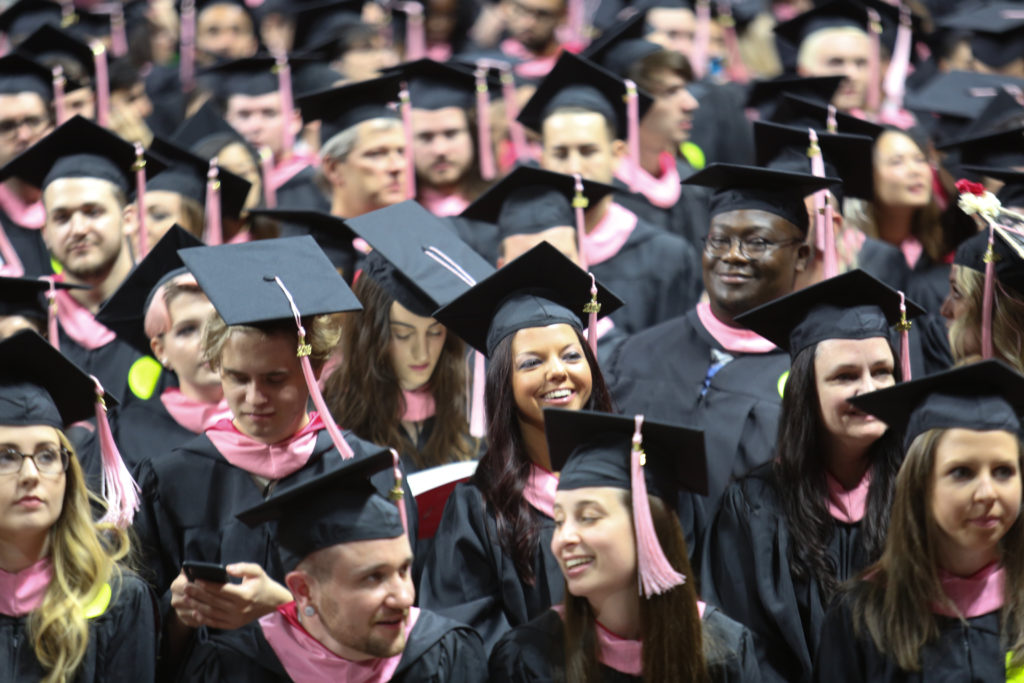 The OIRA considers the sense of satisfaction among Berklee Online students to be a key insight of the Undergraduate Exit Survey, identifying it as a clear strength within the realm of services provided by Berklee. Other key insights noted in the report include a high response rate among students and significant increases from prior years in the number of students pursuing self-employment/freelancing after graduation.
It is additionally noted that the primary activity after graduation has been shown to vary by campus; Berklee College of Music reports the largest percentage of students entering internships, Boston Conservatory at Berklee reports the largest percentage of students pursuing continuing education, and Berklee Online reports the largest percentage of students who are employed or self-employed.
Congratulations to all of the Berklee Online graduates, and thank you to all students who participated in the Undergraduate Exit Survey.
Berklee Online is currently accepting applications for undergraduate programs and master's programs.
Published August 31, 2018
---