Music Production
Become a Better Producer with Berklee
Learn Berklee's renowned mixing, mastering, and music production techniques using Pro Tools, Reason, Ableton Live, Cubase, SONAR, Logic, and more.
Master Certificates

(8-12 Courses)
Music Business and Technology
Cultivate a vast understanding of the music business, music production, artist development, and arranging concepts with specific training on the music software currently revolutionizing the world of music composition and performance.
Music Production and Technology
This is Berklee Online's most comprehensive course of study, focusing on every aspect of music production, from the technology, software and hardware available today to the core music theory necessary to arrange and compose great music.
Production and Guitar
Gain an accomplished knowledge of studio production techniques and software applications used by the pros, as well as a solid background in guitar scales, chords, techniques, as well as the ability to recreate the guitar sounds of landmark players.
Music Production using Pro Tools
This certificate represents the most extensive Pro Tools background offered by Berklee Online. Gain a thorough command of Avid's Pro Tools software, from setting up your studio to advanced mixing, mastering and remixing techniques, all from the perspective and experience of Berklee's renowned music production faculty.
Writing and Producing
Learn to become a contemporary writer/producer with a wide range of useful knowledge and applicable tools to succeed in the evolving music industry.
Professional Certificates

(4-6 Courses)
New
Music Production
Develop a thorough understanding of the music production, mixing, and mastering process; information that can be used regardless of the specific production software or DAW you plan on using.
Pro Tools
Learn the techniques that the pros use on the software that the music producing industry uses everyday.
Electronic Music Production and Sound Design
Gain a complete foundation in recording electronic music on your computer, by exploring the art of sampling, sequencing, remixing, audio production, Reason, and sound creation.
New
General Music Studies
Create your own certificate program by adding five courses from any interest area into a dedicated program.
Specialist Certificates

(3 Courses)
General Music Studies
Create your own certificate program by adding three courses from any interest area into a dedicated program.
Producing Music with Logic
Logic Pro gives you the ability to write, record, edit, and mix like a pro in your home studio. Learn to make the most of Logic Pro with Berklee's renowned approach to music production.
Pro Tools
Become a skilled producer using Pro Tools, and unlock the secrets behind production and mixing (from basic to advanced) techniques for a number of contemporary music styles.
Live Sound Production
Develop a background in mixing techniques based on the work of world-famous producers and engineers, an in-depth understanding of natural and artificial reverb, delay, and compression settings, and their effect on mixes, and a thorough knowledge of the special considerations necessary for recording and mixing a live show.
New
Electronic Music with Ableton Live
Gain a strong background and technical skills in Ableton Live, and develop the chops to bring to life your most creative musical ideas, both in the studio and on stage.
Music Production
Gain the analytical and professional skills needed for a successful career in music production, and graduate with a portfolio of polished productions. Create a portfolio of professional-sounding productions, and gain the analytical and professional skills needed to succeed in the music production profession.
---
Summer Term Starts June 29
for Courses and Multi-Course Certificates
---
Secure form. Berklee Online will not sell or rent your email address to third parties. Our privacy policy.
---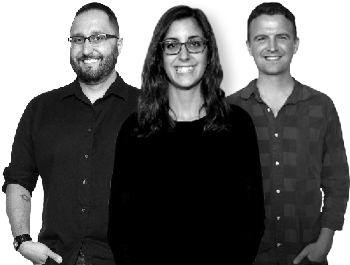 Contact an Advisor
Mon-Thu, 9AM-8PM ET
Fri, 9AM-5PM ET
US: 1-866-BERKLEE
Int'l: +1-617-747-2146