Music Business
Discover the opportunities available in music promotion, distribution, concert touring, music publishing, music marketing, and artist management.
Master Certificates (8-12 Courses)
Music Business
Our most extensive music business program, you'll gain the business, marketing, licensing, management, and touring background you'll need to thrive in the new music business.
Music Business and Technology
Cultivate a vast understanding of the music business, music production, artist development, and arranging concepts with specific training on the music software currently revolutionizing the world of music composition and performance.
Artist Management
Learn the skills to create a successful career in artist management. Gain a wealth of practical information, up to date marketing techniques, exceptional management skills, and a firm understanding of where the music business is headed.
Professional Certificates (4-6 Courses)
Music Business
Gain a detailed background in key areas of the music industry and create a plan for with guidance from Berklee's seasoned music business experts.
Music Supervision
Explore the ins and outs of legal issues, copyright, music supervision, publishing, and songwriting so that you will be able to function effectively on either side of a licensing transaction – from the position of an artist or as a music business professional.
New - Enrolling Now
Artist Management
For aspiring managers, self-managed bands, or current managers looking to sharpen their skills, this program will allow you to confidently take the lead in guiding your band to success.
Specialist Certificates (3 Courses)
General Music Studies
Create your own certificate programs by adding three courses from any interest area into a dedicated program.
New - Enrolling Now
Music Marketing
Develop a foundation for how the entire marketing process works, from the evolving promotional outlets and technologies and how to use them, to where the money comes from currently and where it is likely do be in the future.
Music Business Administration
Get ahead in the music industry by gaining knowledge in communication techniques, project management experience, and leadership skills.
New - Enrolling Now
Music Business students will develop the skills, concepts, and methodologies needed to succeed in today's evolving environment. The program will detail the most pressing issues facing the music industry today, and properly prepare students for the opportunities that are available in the new music business.
Secure form. Berklee Online will not sell or rent your email address to third parties. Our privacy policy.
---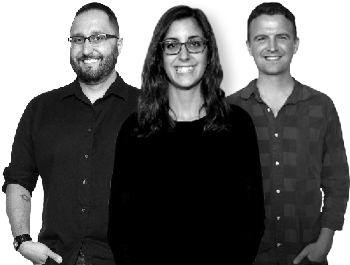 Contact an Advisor
US: 1-866-BERKLEE
Int'l: +1-617-747-2146
---
---