Voice
Expand your vocal technique, vocal range, and expression and become more confident in vocal performances.
Voice Technique 101
Make your voice sound more powerful, use vocal technique to expand your range and expression, and learn to become more confident in vocal performances.
Log in or Sign Up to Sample This Course
Pop and Rock Vocals
Learn to sing everything from "classic hits" pop and rock to singer-songwriter styles to contemporary indie rock in an authentic manner.
Jazz Voice
Apply the unique vocal characteristics of great jazz singers such as Billie Holiday, Louis Armstrong, Ella Fitzgerald, and Sarah Vaughn into your own sound. Understand proper jazz vocal delivery in a number of tempos and gain confidence singing an array of jazz standards in a live or recorded context.
R&B Vocals
Learn the vocal techniques of the R&B greats, including Steve Wonder, Aretha Franklin, Ray Charles, Marvin Gaye, and Beyonce. In this course, you'll gain the necessary skills to sing R&B in an authentic way, including proper phrasing, riffing, shouting, scale patterns, rhythmic articulation and much more.
Professional Certificates (4-6 Courses)
Singer-Songwriter
Make the most of your passion and talent, become a more complete musician and songwriter, and begin to craft and perform songs that express your unique voice.
Specialist Certificates (3 Courses)
General Music Studies
Create your own certificate programs by adding three courses from any interest area into a dedicated program.
New - Enrolling Now
Vocal Styles
Learn the necessary vocal skills and technique in the key genres of Jazz, R&B, and Pop/Rock, and leave you prepared to take on any set list that comes your way.
Voice Technique and Musicianship
Develop a strong foundation of knowledge and a better awareness of what is happening in the music that you hear, write, and sing, to become a more confident and capable musician and vocal performer.
Introduction to Singing
Gain the tools you need to start using your voice in the best way possible, no matter what kind of music you want to make.
New - Enrolling Now
Singer-Songwriter
Develop the skills used by the best songwriters and performers, and learn how to frame your melodies in captivating harmonies and voicings, play those on the guitar, and polish your vocal delivery.
New - Enrolling Now
Secure form. Berklee Online will not sell or rent your email address to third parties. Our privacy policy.
---
Online Music Degrees Are Here!
Berklee Online is now accepting applications for our Bachelor of Professional Studies degrees in Music Production and Music Business.
Application Deadline is May 1 Learn More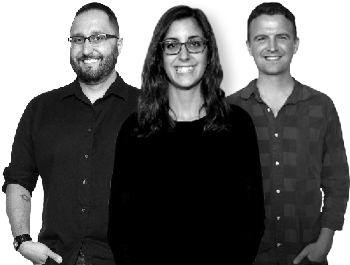 Contact an Advisor
US: 1-866-BERKLEE
Int'l: +1-617-747-2146