Music Business 101
Author: John Kellogg | Course Code: OMBUS-110
The business of music is a global multi-billion dollar industry comprised of a relatively small amount of individuals creating the music, and a whole lot of people doing everything else: working at labels, distribution companies, publishing companies, recording studios, artist management, promotion, producing, and legal counsel. If you are looking to further your career in the business end of the music industry, you cannot be successful without first understanding the entire industry as a whole. Music Business 101 presents a broad overview of the recording and music industry, and explains how the various segments operate on a day-to-day basis: where monies are generated, who the key players are, how deals are made and broken, how to protect your interests, and new developments in digital technology that are changing the way that music is marketed, promoted, distributed, and heard. This course presents the career opportunities that are available within the industry, and the knowledge you'll need to achieve your goals.
By the end of this course, you will:
Understand the structure of, and relationship between, the recording, music publishing, marketing and live performance industries.
Learn about different career and income opportunities, and develop a strategy to break in and succeed in the music industry.
Understand the business aspects involved in producing, manufacturing, marketing, and distributing records.
---
Students on this Course
The information presented in the class really opened my eyes to what is going on in the music industry. The course has allowed me to completely re-shape my goals.
I never really understood the exact process and tools used for mixing and mastering but now I have a really good idea.
‹
›
---
Lesson 1: Finding the Right Label
A Quick History of Majors and Indies
What Is a Major Label?
What Is a Subsidiary Label?
What Is an Independent Label?
Lesson 2: Picking the Right Deal
Looking at the Artist/A&R Relationship
The Production Deal
Label Deals
Joint Ventures
Pressing and Distribution Deals
Cross Collateralization
Foreign Licensing
Lesson 3: Protecting Your Interests
Resources and Associations
Forming Your Business
Taking Care of the Band's Business
When Your Name Is Your Business
Registering a Name
Protecting Your Work
Lesson 4: Signing the Deal
How Long?
Who Owns the Record?
Generating Royalty Streams: How Labels and Artists Protect their Earnings
Royalties
Lesson 5: Reasons That Record Deals Get Broken
When the Artist is Under Eighteen Years Old
The Seven-Year Rule and You
The Keyman Clause
Declaring Bankruptcy
Just Walk Away
When the Contract Amounts to a Restraint of Trade
Lesson 6: Making the Record
Determining Your Budget
Choosing the Studio
Choosing the Producer and Engineer
Mastering
Lesson 7: Preparing for Your Record Release
Getting Your Paperwork in Order: The Mechanical License
Getting Your Permissions Together: Sampling
Preparing for Manufacture
Creating the Cover: Artwork, Graphic Design, or Photograph?
Getting Your Information Together
Getting Your UPC Bar Code
Choosing Your Format and Configuration
Picking Your Manufacturer
Preparing Your Market
Artist's Merchandise
Getting Airplay
Lesson 8: Building a Market
Overview of the Major Label Marketing Process
Radio
Getting Publicity
Touring
Getting Your Record into Stores
Finding a Distributor
Preparing the One-Sheet
Working out the Deal
Lesson 9: Managing Your Career
Putting Together the Artist Team
The Varied Roles of an Artist Manager
The Manager's Responsibilities
Signing a Management Agreement
The Road Manager
Business Managers
Attorneys
Booking Agents
Independent Contractor vs. Employee
Signing an Employment Agreement
Lesson 10: To Self-Publish or Not?
Background on Music Publishing
Different Sources of Music Publishing Royalties
The Publishing Deal
Different Types of Publishing Deals
Types of Publishing Income
Is Self-Publishing Right for You?
Lesson 11: Licensing Music: Opening New Doors
Using Music in Film, Television, and Other Media
Video Games
Music on Your Phone
Lesson 12: What's Next?
Entertainment Marketing: A New Approach to Selling Records
Record Labels Redefining Themselves
Royalty Administration
Thinking Outside the Box: Starbuck's Coffee
Music Publishers Working Out a Solution
John Kellogg
Author & Instructor
John P. Kellogg, Esq., is Assistant Chair of the Music Business/Management department at the Berklee College of Music in Boston, MA, and an entertainment attorney. Licensed to practice in the states of New York and Ohio, he has represented recording artists Levert, The O'Jays, Eddie Levert, Sr., LSG, Stat Quo of Shady/Aftermath Records, and G-Dep of Bad Boy Records. He also serves as a member of the management team for the late R&B recording star Gerald Levert, whom he represented throughout his career. Kellogg is President-Elect and a member of the Board of Directors of the Music and Entertainment Industry Educators Association (MEIEA), in addition to being a former board member of the Black Entertainment and Sports Lawyer's Association (BESLA) and a 2005 inductee into the BESLA Hall of Fame. He is the author of the book Take Care of Your Music Business: The Legal and Business Aspects You Need to Know to Grow In the Music Business, as well as numerous legal articles and editorials. A former vocalist with the group Cameo, Kellogg has been profiled in Billboard, Ebony, Black Issues, and In the Black magazines. He holds a Juris Doctor degree from Case Western Reserve University, where he also attended the Weatherhead School of Management. In addition, he holds a Master of Science degree in Television and Radio from the Newhouse School of Communications and a Bachelor of Arts degree in Political Science—both from Syracuse University.
---
David Purcell
Instructor
David Purcell, Esq., is the founder and president of Music Royalty Solutions, a business management firm specializing in business management and financial solutions for independent recording, performing, and songwriting artists, as well as independent companies and startups in the entertainment industry. He works as a business and legal affairs consultant for such clients as Roadrunner Records and Robot of the Century Music Publishing.

In addition to teaching with Berklee Online, Purcell is the assistant program director of music business at New York University and runs the summer Music Business Institute, "What Makes A Star." Courses he has taught on both the undergraduate and graduate levels include Landmark Cases in Music Copyright Law, Business Structure of the Music Industry, Economic and Legal Settings of the Music Industry, Village Records (an NYU student-run recorded music label), Village Records Leadership section, Music Industry Internship Supervision, and Managing the Performing Artist.

As a professional drummer and percussionist, Purcell has extensive performance experience both in the U.S. and internationally and has performed and/or recorded with Jesse Malin, Ashford and Simpson, Tom Wopat, Debbie Harry (Blondie), Jody Watley, Neil Patrick Harris, Mink Stole, Princess Superstar, John Cameron Mitchell, Ian Astbury (The Cult), The Rocky Horror Show, Phantom of the Opera, and The Great American Trailer Park Musical. He is a proud graduate of Berklee College of Music and The University of Wisconsin Law School.
Take Care of Your Music Business, Second Edition: Taking the Legal and Business Aspects You Need to Know to 3.0 by John Kellogg
The long awaited installation from the expert in the field of entertainment law. This Second Edition includes new chapters on the 360 degree deal and the emerging digital age as well as samples of the most-used industry contracts, options for business structure, royalty and accounting information, the author's Keys to Success in the world of entertainment and more. The reference book for DIY and label recording artists, managers, producers, songwriters, record company executives, accountants, and attorneys.
PC Web browser: Firefox 3.0 or higher, Internet Explorer 7 or higher
Macintosh Web browser: Firefox 3.0 or higher, Safari 3.0 or higher
Flash Player (current version)
QuickTime Player (current version)
Acrobat Reader (current version)
Windows XP, Vista or 7
Intel Pentium 4 or higher
1 GB RAM
500 MB hard drive space recommended
Sound card
Speakers or headphones for your computer
OS X 10.5 or higher
Intel Mac
1 GB RAM
500 MB hard drive space recommended
Speakers or headphones for your computer
Level

Duration

12 weeks

3-Credit Tuition

$1,449

Non-Credit Tuition

Add 6 CEUs
---
Fall Term Starts September 29
for Courses and Multi-Course Certificates
---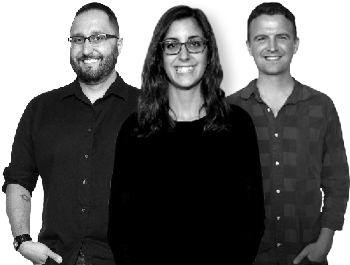 Contact an Advisor
Mon.-Thu., 9AM-8PM EDT
Fri., 9AM-5PM EDT
US: 1-866-BERKLEE
Int'l: +1-617-747-2146
---
Request Information
Create an account to download our catalog, get our newsletter, watch Open House Clinics, and more.
Secure form. Berklee Online will not sell or rent your email address to third parties. Our privacy policy.