Enroll by December 1 to save up to $200 on select Music Production, Songwriting, Music Business, and Performance courses.
Details
Music Marketing 101
Author: Mike King | Course Code: OMBUS-125
The music industry has undergone extreme changes over the past few years, many of which have opened the doors for developing bands and artists. Gone are the days where the only option for getting fans to hear your music relied upon support from a limited number of "gatekeepers." Music Marketing 101 provides artists, managers, and business entrepreneurs with the foundational music marketing base they'll need to succeed and thrive in this new music business.
This course starts with the basics - an overview of key music marketing principles, terms, and practices which together form the foundation for all music marketing plans. From there, students will dig into the key areas of opportunities for musicians, including merchandising, publicity, radio promotion (online and traditional), retail & distribution (online and traditional), advertising, and touring. Students will learn what companies and partners to work with to reach their core fans, how to communicate with them, and the ways to leverage the changes and new opportunities that the internet offers to marketers. The information in this course can form the basis for a full marketing campaign, or be immediately implemented into a new marketing and promotion campaign. This course looks at the opportunities available at both traditional terrestrial marketing opportunities, as well as online opportunities. By the end of the course you will have an active marketing plan and timeline tailored to your own unique strengths and budget.
By the end of this course, you will:
Gain a firm understanding of the foundational best practices involved with all successful music marketing campaigns.
Develop an integrated approach to music marketing in the focus areas of Press, Retail, Distribution (online and traditional), Radio, Advertising, Merchandising, and Touring.
Understand online music distribution and retail: the terms, deals, formats, options, and key companies to work with.
Know the PR outlets that matter - national, regional, local, specialized and trade press - how and when to communicate to them, and when to hire outside help.
Learn how to get your music into brick and mortar independent retailers, what kind of materials you should make to support your release, and the inner workings of the online retail and distribution outlets.
Understand how radio promotion works, and learn when you should consider an independent promotion company.
Know what to make for merchandise, when to make it, and how much to spend.
Create a timeline and a working marketing plan tailored to your individual strengths.
---
Students on this Course
The course content was outstanding; a great mix of high concept and nuts-and-bolts. Mike King was a fantastic instructor; tremendous during chat sessions, great feedback in private messages, added extremely valuable discussion posts. On top of all that, he was very encouraging to the class, and gave great individual feedback!
There are so many things that I loved about the course, it gave very real and in depth strategy and insight into how to market music. It was an incredible class. The professor also gave the most in depth esponses to our assignments, with links to helpful websites and ideas where we can improve our work or strategy over all.
‹
›
---
Lesson 1: Turning Up the Heat
An Integrated Approach to Marketing
Creating a Cash Machine
Touring and Merchandise as a Revenue Stream
Maximizing Your List
Artist Case Study: Phish and Building a Community/Exploding Their Fan Base
Organizing Your Street Team
Lesson 2: Making Money through Merchandise Sales
Branding Considerations: The Artist as a Brand
How Merchandising Works, Who's Involved, and Where the Money Comes From
Putting Together Your Plan: What to Make, What Not to Make, How Much to Make, How to Make It
Merchandising Sales and Distribution Strategies
Lesson 3: Digital Retailers and Distributors
Digital Distribution Basics: Terms, Formats, DRM, Metadata, UPC
Understanding Online Music Retail Models and Pay Rates: Permanent Downloads, Streams, Advertising
Working with Online Music Retail Outlets: iTunes, eMusic, Napster, Rhapsody, and More
Online Music Distributors Deals and Details: CD Baby, TuneCore, IODA, The Orchard, Snocap
Lesson 4: Working with Brick and Mortar Music Distributors
The Process and the Players
When Do You Need Physical Distribution?
Independent Artists and Distribution
Artists Spotlight: Clap Your Hands Say Yeah
Distribution Details and Typical Deals: Pricing, Distribution Fees, Returns, Discounts, and How You Get Paid
Co-Op Advertising Possibilities
Marketing Tools: Helping Your Distributor Help You
Communicating with Your Distributor
Lesson 5: Marketing to Traditional Retail
Setting the Stage: The Problems with Retail, and How Smart Stores Are Overcoming Them
Industry Spotlight: How the Independent Retailers Really Feel about Big-Box Exclusives
The Importance of the Independent Retailer and Retail Coalitions
How Smart Independents Are Competing in This Environment
Consignment and Pricing Considerations
Retail Marketing Opportunities and Resources
Cover Art and Effective Packaging
Soundscan—What It Is and Why It Matters
Lesson 6: Online, Mobile, and Video Marketing and Video
It All Starts at Home: Usability, Content, Effective Use of Media, Web 2.0
SEO—Making Your Site POP!
Measuring Your Online Traffic and Marketing Results
Maximizing Your E-mail List
Use RSS Now
The Mobile Revolution: Mobile Marketing
Video and Viral Marketing
Lesson 7: Advertising: Presentation Is Everything!
Frank Zappa on Advertising
Print Advertising Options: Consumer, Trade, and Co-Op Print Ads
Researching Your Advertising Outlets
Media Advertising: Radio and Television
Online Advertising: Banner Ads, Newsletters, Keywords
Component of an Effective Ad
Timing Considerations
Lesson 8: Publicity
Tailoring Your Bio and Press Releases
Physical vs. Electronic Press Kits
Outlets—National, Regional, Local, Specialized, and Trade Press
Online Press vs. Traditional Press
Who to Hire and When to Hire an Independent Publicist
Lesson 9: Radio
When should you consider radio promotion?
How noncommercial radio works
Marketing to noncommercial radio
How commercial radio works
What you need to look for in an independent radio promoter
What an indie promoter can (and should) do for you
Lesson 10: Making the Most of a National Tour
What Key Players in the Touring Business
Promoting the Show: Working with the Venue
Promoting the Show: What you should be doing to promote yourself
Promoting the Show: Press
Promoting the Show: Retail
Tour Support from a Label
Lesson 11: Creating a Marketing Plan That Works
The Big Picture
Defining Your Goals
Finding Your Audience and Defining Your Market
Components of an Effective Marketing Plan
Budgeting! The Components of a New Release Budget
Tailoring Your Plan to Your Strengths
Lesson 12: Timing and Your Integrated Marketing Campaign: Putting It All Together
Timing the Pre-Release Marketing of Your Record
Long Lead Pre-Release Marketing (15-20 weeks out from street date)
Moderate Lead Pre-Release Marketing (7-14 weeks our from street date)
Short Lead Pre-Release Marketing
How to Service Key Marketing Outlets Pre-Release
Post-Release Marketing Recap
Phase II Marketing: Capitalizing on Your Success
Mike King
Author & Instructor
Mike King is a course author, instructor, and the Assistant Vice President for Marketing and Recruitment / Chief Marketing Officer at Berklee Online, the online continuing education division of Berklee College of Music. Prior to working at Berklee, Mike was the Marketing/Product Manager at Rykodisc, where he oversaw marketing efforts for label artists including Mickey Hart, Jeb Loy Nichols, Morphine, Jess Klein, Voices On The Verge, Bill Hicks, The Slip, Pork Tornado (Phish), Kelly Joe Phelps, and Frank Zappa's estate. Mike was the Director of Marketing and Managing Editor of Herb Alpert's online musician's resource, www.artistshousemusic.org, for three years.

Mike has written and teaches four courses for Berklee Online: Online Music Marketing with Topspin; Music Marketing 101; Online Music Marketing: Campaign Strategies, Social Media, and Digital Distribution; and Music Business Trends and Strategies. His book, Music Marketing: Press, Promotion, Distribution, and Retail was published by Berklee Press in 2009. Mike was recognized as the Best Music Business Teacher by the National Association of Record Industry Professionals (NARIP) in 2011.

Mike has written for Making Music magazine, International Musician, Hypebot, and American Songwriter, and has been quoted in NPR Morning Edition, The Huffington Post, Billboard, The Boston Globe, Wired, CNN, The Boston Phoenix, The Chicago Tribune, Music Connection, and Muso. He's also presented at MIDEM, CMJ, SXSW, NAMM, NARM, SF Music Tech, Futures of Entertainment @ MIT, and Music 2.0. Check out his Website, Blog and follow on Twitter:@atomzooey
---
Jay Coyle
Instructor
Jay Coyle is the founder and "Music Geek" at the digital marketing firm, Music Geek Services. His company provides artist services for the music industry and has been a Topspin-certified marketer since 2009. Built upon a life-long omnivorous obsession with marketing bands and mixing in equal parts of knowledge gained from an advertising-focused Journalism degree at the University of Georgia along with his skills running a Marketing consultancy for 5 years in Atlanta, Music Geek Services was finally created in 2008 immediately after Jay left a marketing position at the EMI CMG label in Nashville.

Jay's first project under the Music Geek moniker was doing work as band archivist and label product manager for Canadian music veterans, Barenaked Ladies. Since then, Jay has worn a lot of hats including sales, marketing, artist development, business development, tour management, and product management. Jay is currently working with Sloan, the Presidents of the United States of America, Jars of Clay, and Carbon Leaf. Jay's core focus is to help further the careers of artists while partnering with them in a "D.I.Y. +" sort of way to have long-lasting and fan-focused careers.

To learn more about Jay Coyle or Music Geek Services, visit:

Music Geek Services: http://musicgeekservices.com/
---
Christopher Moon
Instructor
With an entrepreneurial spirit and insight, Christopher Moon strives to find creative and unique approaches to develop lasting careers for his artists. He is the founder of Anhedonia Management, which currently represents Josh Rouse (Bedroom Classics/Yep Roc Records), Apex Manor (Merge Records), Peelander-Z (Chicken Ranch Records), and James Apollo. He's also Head of Artist Relations for NoiseTrade.

With almost 20 years of experience, ranging from sales and marketing for an independent label (Spongebath Records) to being an independent promoter hosting shows for Elliot Smith, Stereolab, and Bright Eyes (under his Anhedonia Presents banner), Christopher's grasp of the ever-changing landscape of the music industry is vast.

Christopher also co-managed the Nashville office for Nettwerk Management from 2005-–2009, where he worked with artists such as Rosie Thomas (Sub Pop) and Landon Pigg (RCA). Prior to that, he co-managed a successful electronic band Venus Hum (Geffen/BMG) with Kip Krones (manager for NEEDTOBREATHE) and Jason Moon Wilkins (founder of SoundLand, a yearly festival and conference in Nashville).

In addition to music, Christopher's has also worked in the world of film, having produced a video for Lambchop ("Up With People") as well as a feature length documentary "All The Way From Michigan, Not Mars" (a film capturing Rosie Thomas's collaboration with Sufjan Stevens and Denison Witmer). He was also instrumental in securing Landon Pigg's acting debut in Drew Barrymore's film "Whip It", alongside Ellen Page.

Christopher has spoken at several industry conferences over the years, including SXSW, CMJ, the Americana Music Association, and the Billboard Music and Advertising Seminar. He's been quoted in Billboard magazine, NPR, the Los Angeles Times, and Toronto Sun.
---
Chandler Coyle
Instructor
Chandler Coyle is a partner and "digital geek" at the Topspin-certified digital marketing firm Music Geek Services based out of Chicago. Music Geek Services provides artist services for the music industry and been Topspin-certified since 2009. Music Geek has worked with, or is currently working with, acts such as Barenaked Ladies, Sloan, Said The Whale, Josh Rouse, The Odds, and Rhett Miller. From 2000-2010, Chandler managed a 10-person web development firm and has done everything from setting up networks to programming content management systems to create graphic designs for clients. Then, in 2010, Coyle brought his web skills to Music Geek Services where his passion is to help bands establish or enhance their online presence to increase their fan base and sell more music.

To learn more about Chandler Coyle or Music Geek Services, visit:

Music Geek Services: http://musicgeekservices.com/

Topspin Tips blog: http://topspintips.com/
---
Benji Rogers
Instructor
Benji Rogers is an independent musician from London who has been making his own records since 1999. In 2009, Benji founded PledgeMusic, the leading international direct-to-fan platform offering artists a unique way to engage their fans in the music making process while interacting with a global audience of music super fans, resulting in chart topping albums worldwide. In 2013, Benji was recognized on Billboard's 40 Under 40 Power Players list and in 2014 at the MUSEXPO International Music Awards, he won Digital Executive of the Year.
Music Marketing: Press, Promotion, Distribution, and Retail by Mike King
While not a requirement, Music Marketing: Press, Promotion, Distribution, and Retail is a companion book to this course, containing additional interviews and content which complements the online course material.
PC Web Browser: Firefox (Recommended), Chrome, Internet Explorer 10 or higher
Mac Web Browser: Firefox (Recommended), Chrome, Safari
Flash Player: current version
QuickTime: current version
Adobe Reader: current version
Windows Vista SP2 or higher
Intel Pentium or higher
1 GB RAM
500 MB hard drive space recommended
Sound card
Speakers or headphones for your computer
OS X 10.5 or higher
Intel Mac
1 GB RAM
500 MB hard drive space recommended
Speakers or headphones for your computer
Level

Duration

12 weeks

3-Credit Tuition

$1,449

Non-Credit Tuition

Add 6 CEUs
---
Winter Term Starts January 12
for Courses and Multi-Course Certificates
---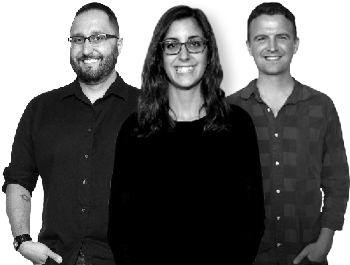 Contact an Advisor
Mon.-Thu., 9AM-8PM EDT
Fri., 9AM-5PM EDT
US: 1-866-BERKLEE
Int'l: +1-617-747-2146
---
Secure form. Berklee Online will not sell or rent your email address to third parties. Our privacy policy.