Music Production Analysis
Author: Stephen Webber | Course Code: OMPRD-160
Music Production Analysis distills decades of experience from record producers (including course author Stephen Webber, as well as Phil Ramone, Kyle Lehning, Don Was and more) into a focused step-by-step approach of the essential elements of successful records. The genres may change, the message and the lyrics may change, but the actual craft of how to make a great record remains the same. This course will develop your listening skills, and teach you how producers who have 30 years of experience listen to music differently than developing producers.
The course begins with an analysis and appraisal of one of the most important facets of a production: the emotional effectiveness of the music. From there, you'll learn arrangement techniques designed to guide musicians in a way which they add value to the recording, as opposed to just playing their own parts. You'll learn the difference between producing a mix and engineering a mix, and transform the way that you approach mixing a record so your work reaches its full potential.
Music Production Analysis uses many popular music examples (including the Beatles, Miles Davis, Radiohead, Billie Holiday, Bonnie Raitt, Bjork, Randy Travis, Bob Marley, and many others), insights from some of the world's most successful record producers, and rare demos—gathered from the original producers, artists, and songwriters—to reveal the exact production processes which contributed to the final recorded product.
At the conclusion of this course, you'll have the skills to listen to music like a seasoned producer. You'll learn to identify the elements of effective records through in depth analysis of a number of classic records, and you'll gain the skills to bring these elements to your own productions. It's also important to note that by taking this course you will avoid much of the trial and error that comes with learning music production, and by doing so, you will save time and make better records, quicker.
While designed especially for aspiring record producers, this course will also be extremely helpful to recording artists, recording engineers, songwriters, record labels, publishers, artist managers, session players, music journalists, and music educators.
By the end of the course, you will be able to:
Analyze the essential elements of effective records
Identify key vocal production techniques: doubling, layering, distressing, tuning, compression, echo, and reverb; and apply these skills to your own productions
Discover musical, emotional, performance and arrangement techniques designed to make your records into something that people are going to really want to listen to.
Make your recording stand out from the tens of thousands of records released every year.
---
Students on this Course
I've started to listen to music in a different way, that is the key achievement. I can now recognise the vital parts of the record, such as mix, vocal performance, lyrics, song form, arrangements etc.
---
Lesson 1: Conveying Emotion Through Music
Emotion Is the Product
Identifying Our Own Emotional Responses
Music, Prejudice, and the Brain
Listening Like a Producer
Your Listening Environment
Evaluative Emotional Listening
Lesson 2: Artist's Identity
Understanding an Artist's Identity
Elements of Musical Identity
Keeping it Real
Identity and Repertoire
The Beatles' Evolving Identity
Lesson 3: Artist's Vision and Intention
Understanding an Artist's Vision
Vision Problems
Focusing Artistic Vision
Understanding an Artist's Intention
Lesson 4: Using Lyrics to Optimal Effect
"Showing" verses "Telling"
Lyric Analysis
Descriptive/Sensory Language versus Generalities and Clichés
A Primer on Ten Essential Skills and Most Common Pit Falls of Lyric Writing
Lesson 5: Melody, Song Form and An Elegant Approach To Repetition
Elements of Effective Melodies
Range
Melodic Range of the Chorus
Prosody
Song Form
Verse-Chorus Form
Repetition
Lesson 6: Charting the Emotional Timeline
The Use of Climax in Records
The Effective Use of Space in Records
How to Chart an Emotional Timeline for a Record
Lesson 7: Groove
"Groove" as a Verb
The Secret and Massive Power of the Bass and the Kick Drum
Any Instrument Can Groove
The Pain/Pleasure Paradox: When Sad Songs Meet Killin' Grooves
Lesson 8: Focus
The Hardest Thing About Record Production: Leaving Out Good Stuff
Record Producer = Record Reducer
Focusing the Song
Lesson 9: Arrangement and Instrumental Performance
The Session Players' Creed: KISS (Keep It Simple, Stupid)
Focusing the Instrumental Arrangement: Point to the Song
Making a Really Good Chord Chart
Time Correction and "The Devil in the Details"
Lesson 10: Vocal Performance
Capturing the Virtuoso Singer on a Record
The Potential Effectiveness of the Singer with "Modest Traditional Talents"
The Vast Spectrum of Effective Vocal Styles on Records
Vocal Production Techniques: Doubling, Layering, Distressing, Tuning, Compression, Echo, and Reverb
Lesson 11: Mix
How NOT to Mix a Record: The List of Favorite Bits
"Make it Sound Natural" and Other Delusional Statements
The Magical Secret: the "Rule of Three"
Choosing Winners and Losers
Lesson 12: Final Analysis
Pulling Together All of the Elements
The Wonderful Exceptions to "The Rules"
Applying Lessons Learned to Your Own Work
The Final, Comprehensive Analysis
Stephen Webber
Author
Stephen Webber is an Emmy-winning composer and professor of Music Production and Engineering at Berklee College of Music. In three decades as a record producer, engineer, session player, music director, recording artist, DJ, and studio designer, Stephen has recorded with Ivan Neville, Meshell Ndegeocello, the Manhattan Guitar Duo, and the Turtle Island String Quartet, and performed with Bela Fleck, Mark O'Conner, Grandmixer DXT, and Emmylou Harris. A writer for Electronic Musician, Remix, and Mix Magazine, Stephen is also the author of Turntable Technique: The Art of the DJ, the first book to teach the turntable as a musical instrument. Stephen performs and presents clinics and master classes throughout the U.S., Canada, Europe, and Australia, and has been profiled on the Today Show, CNN, and NPR's All Things Considered, and in the New York Times and Rolling Stone magazine.
---
Martin Walsh
Instructor
Marty Walsh is an assistant professor in the Ensemble and Music Production departments at Berklee College of Music. A veteran of the LA studio music scene, he has worked as a guitarist with some of the biggest names in the business. The early 1980s found him on the hits "9 to 5" by Dolly Parton, "She Works Hard For The Money" by Donna Summer, and "Heartlight" by Neil Diamond, to name a few. He also recorded with John Denver, Eddie Money, Kenny Rogers, Sheena Easton, and Julio Iglesias, among others. In 1985, Walsh played guitar on the Supertramp album Brother Where You Bound and then toured with the band in 1985-86 and again in 1988 after playing on their 1988 release Free As A Bird. Continuing to do recording sessions into the 1990s, he performed on three of Leann Rimes' albums, including I Need You, whose title track set the record of weeks (54) in the top 40. Most recently, he can be heard on the Freddie Jackson single "Until The End Of Time," which reached the number 1 spot on Billboard's R&B charts and stayed on the charts for 26 weeks.

For more information on Marty Walsh, visit his Web site: www.martywalsh.com
---
Mark Cross
Instructor
Mark Cross is a successful producer, composer, and mixer with an extensive discography in both film and television that spans over two decades. He currently composes for the NBC prime-time hit show Last Comic Standing, and contributes additional music to the Fox prime-time hit series American Idol, HBO's Curb Your Enthusiasm, Kathy Griffin's My Life on the D List (on Bravo), and Denise Richards's It's Complicated (on E!).

Other recent projects include composing for NASA and The X-Prize Foundation, scoring the award-winning short Undefended for the Directors Guild of America, and working with James Newton Howard, Martin Davich, and Youssou N'Dour on the score for I Bring What I Love, a documentary on N'Dour's career, focusing on his controversial Grammy-winning album Egypt.

Cross has created musical themes for Nickelodeon's Wow Wow Wubbzy, the Seinfeld Season 8 DVD, as well as producing and performing with Grammy winner John Legend on HBO's Curb Your Enthusiasm. He has worked on numerous albums, film scores, and television episodes, including the Grammy-winning I Am Shelby Lynne, Randy Newman's Oscar-nominated and Grammy-winning CARS and Meet the Parents score and soundtracks, along with mixing hundreds of episodes of the NBC prime-time show ER. Cross has been a voting NARAS member (Grammy Awards) since 2000 and served in the NARAS Producers & Engineers Wing from 2007 to present (he is currently Committee Chair). He now sits on the 2008-2010 NARAS Board of Governors.
---
Jim Durkin
Instructor
Jim Durkin is the President of Durkin Management Group (DMG), where he represents established artists and below-the-line/post production clients for film, television and Internet projects, and where he is active in producing feature films and developing original TV projects. Over the past 25 years, Durkin has built an accomplished career embracing many diverse areas of the music business. In music publishing, he worked for renowned publisher Jobete Music, owners of the Motown catalog. As an ad rep for jingle giant Ear To Ear Music, he was responsible for securing music placements in a variety of major corporate ad campaigns. Durkin also has worked as a film and television music agent for several important companies including Vangelos Management, where he worked on high-profile projects including the hit series Party of Five and Friends and the feature films Independence Day and Moulin Rouge, as well as International Creative Management ICM, where he signed superstar artists Barry Manilow and Joe Perry Aerosmith, songwriter Desmond Child, Academy Award-winning composer Bill Conti Rocky, The Karate Kid, The Right Stuff, composer Ben Charest The Triplets of Belleville and composer/arranger Chris Elliott Moulin Rouge. Durkin has extensive record label experience, having served as VP of A and R for Priority Records, running their Special Markets and Dance Departments and supervising over 250 record projects including the hit track Macarena by the group Los del Rio. He also was an A and R executive and Film/TV consultant for Nettwerk Music Group, where he worked with artists such as Avril Lavigne, Coldplay and Sarah McLachlan, and where he produced the dance CD compilation series Groove Radio-Presents.

Durkin's diverse and extensive industry background informs his practical, no-nonsense approach to teaching. He is an alumnus of Berklee College of Music, with a degree in Music Production and Engineering.
Electronic handouts and listening examples will be provided. Many streaming audio examples will be provided for free, and an iTunes playlist can be downloaded to listen to these examples any time or any place.
PC Web Browser: Firefox (Recommended), Chrome, Internet Explorer 10 or higher
Mac Web Browser: Firefox (Recommended), Chrome, Safari
Flash Player: current version
QuickTime: current version
Adobe Reader: current version
Windows XP, Vista, or higher
Intel Pentium 4 or higher
1 GB RAM
500 MB hard drive space recommended
Sound card
A professional level listening setup that can accommodate two listeners at the same time is required: either full range monitor speakers or two pairs of high-quality headphones (Sony 7506, Sennheiser 280, or better), along with a simple Y adapter, which can be purchased at Radio Shack, or any other stereo shop.
OS X 10.5 or higher
Intel Mac
1 GB RAM
500 MB hard drive space recommended
A professional level listening setup that can accommodate two listeners at the same time is required: either full range monitor speakers or two pairs of high-quality headphones (Sony 7506, Sennheiser 280, or better), along with a simple Y adapter, which can be purchased at Radio Shack, or any other stereo shop.
Level

Duration

12 weeks

3-Credit Tuition

$1,449

Non-Credit Tuition

Add 6 CEUs
---
Fall Term Starts September 29
for Courses and Multi-Course Certificates
---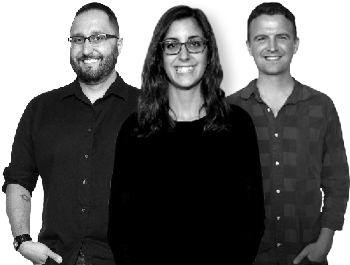 Contact an Advisor
Mon.-Thu., 9AM-8PM EDT
Fri., 9AM-5PM EDT
US: 1-866-BERKLEE
Int'l: +1-617-747-2146
---
Secure form. Berklee Online will not sell or rent your email address to third parties. Our privacy policy.