Enroll by May 22 to save up to $300 on New Courses and Revamped Classics designed to help you keep pace with industry trends.
Details
Advanced Music Production with Ableton Live
Author: Loudon Stearns | Course Code: OMPRD-381
Based on feedback from Ableton Live users, Advanced Music Production with Ableton Live offers a forward-thinking approach to recording, editing mixing and mastering using Ableton Live. The course provides in-depth training on Live's components, such as Operator, Sampler, Analog, Tension, and Electric. Students will master tools for live performance, such as on-the-fly beat creation and getting the most out of your controller, as well as the concepts behind composing effective grooves, bass lines, pads, harmony, and melody. Students will also delve into effects processing with compression, gate, chorus, flanging, and other delay lines, and learn how to use Racks to combine them to create original and dynamic textures. The course features hands-on, guided demonstrations of Ableton Live, and goes into great detail on using the application for complex compositions, mixing, and live performances in any musical style. The course emphasizes exploration and experimentation, culminating with a final project in which students create a full-length song or a live performance tool.
By the end of the course, students will be able to:
Compose grooves, bass lines, pads, and melodies which can be applied to any musical style
Use Ableton Live as a composition assistant to apply rich harmonic ideas to compositions
Use synthesis tools to improve music productions
Design any sound imaginable with Ableton Live's synths
Create unique textures with audio effects
Apply effects processing to create professionally polished productions
Use Live in both studio production and live performance environments
Berklee Online and Ableton have come together to offer an educational discount on Ableton Suite 9. Once you enroll in the course, you will be able to purchase the software at the discounted price through the Required Course Materials link on your My Home page. Early enrollment is encouraged to ensure software delivery prior to the start of the course. Depending on the shipping option chosen, software delivery could take up to eight business days.
Lesson 1: Live Basics
Demo Tune Analysis
Compare Scene A and Scene B
Key Mapping
More on Key Mapping
Editing MIDI
Working with Clips: Warp Markers
Launching Clips: Capture Scene
Recording into the Arrange View
Control Tip: MIDI Configuration
Control Tip: MIDI Control
Lesson 2: Getting into the Groove
Groove Analysis
Subdivisions
Groove
Setting Up a Controller
Preference Rules
Creating a Custom Drum Rack
Loop-Recording a Groove
Control Tip: Cue Mix Setup
Lesson 3: Developing a Groove
Developing a Custom Groove
Many-to-One Track Setup
Recording the Elements
Setup for Metarecording
Metarecording
What Do I Do Now?
Control Tip: Follow Actions
Lesson 4: Resample and Slice
Programming Realistic Drums
Configuring Your Drum Rack
Editing Your Drum Groove
Resampling
Slicing a Loop
Slice Effects
Drum Rack Sends
Macro Controls
Control Tip: Instant Mappings and Takeover Modes
Lesson 5: Sampling
Comparing the Samplers in Live
Creating a One-Sample Instrument with Sampler
Looping
Amplitube Envelopes
The Filter
Creating a Responsive Instrument
Control Tip: Simpler
Lesson 6: Long, Evolving Sounds
Building a Harmonic Framework
Creating a Harmonic Template
Creating a Chord Progression
Creating a Bass Line
Changing Voices and Rhythms
Creating Background Parts with LFOs
LFO 1 Natural Variations
Creating Rhythmic Accents
Creating a Slowly-Evolving Texture
Ambient Piece Notes
Control Tip: MIDI Devices
Lesson 7: Harmonic Templates and Dance Music
Harmonic Field
Tune Analysis
Electronic Drums
The Kick Drum
Operator
Creating a Kick Sound
The Analog Synth
The Fast Line Synth
Control Tip: Macro Controls
Lesson 8: Volume Control and Planning a Project
Using the Utility Device
Using Autopan
Using the Gate
Using the Compressor
Single Arpeggiators
Parallel Arpeggiators
Lesson 9: Composing and Sequencing Lines
Melodic Composition
Phrasing
Accent: Analog Velocity
Accent: Tension Velocity
Clip Envelopes and Automation
Vibrato
Pitch: Monosynths
Manual Pitch Control
Control Tip: Complex Arpeggiation
Lesson 10: Synth Orchestration
Foreground, Middleground, and Background
Build Your Sections
Range Layering: Pads
Range Layering Process
Add More Elements
MIDI Stretch
Velocity Layering: Leads
Velocity Layering Process
Fine Tuning Pitch Bend
Optional Exploration: Advanced Subtractive Synthesis with Analog
Lesson 11: Effects Overload
Mixing
Effects Racks
Dry/Wet Control
Stereo Splitter
Automorpher
Frequency Splitter
Dynamics Splitter
Effect Morpher and Chopper
Effect Mover
Delay Designer
Sidechaining
Vocoder
Transitions
Control Tip: Dummy Audio Clips
Gated Delay Lines
Morphs and Transitions
Control Tip: "Dummy" Audio Clips
Lesson 12: Final Steps
Rock Funk Intro
Intro Bass
Hardware Effects
Intro Chords
Intro Guitar
Verse 1: Overview
Verse 1: Vocals
Chorus 1: Scream
Breakdown
Changing from Percussive to Melodic Sounds
The Rest of the Tune
BigMomma
Reggae
Reggae Guitar
Reggae Oboe
SlapBassClimax
Sidechaining
Putting it All Together
Control Tip: Performance Gear
Final Performance

Loudon Stearns
Author & Instructor
As a bass player, producer, and laptop musician, Loudon's music can be heard on numerous documentaries and short films. While continuing his studies of composition, engineering, and sound design, he is currently pursuing a degree in physics as part of ongoing search for the answer to the question of life the universe and everything.

After studying harmony at University of Lincoln, Loudon became actively involved with the National Guitar Workshop, where he was an instructor and the live sound engineer. At Berklee College of Music he graduated with honors with a dual major in bass performance and contemporary writing and production. Now an assistant professor in CWP Loudon teaches classes in sequencing, arranging, and scoring to visuals. Also active with Berklee Online, he authored the course Advanced Music Production with Ableton Live.
---

Brian Funk
Instructor
Brian Funk, aka AfroDJMac, is a multi-instrumentalist, singer/songwriter from New York. He began his musical career with the guitar, playing in numerous rock bands, recording albums and embarking on East Coast tours in the United States. In an effort to expand his studio's capabilities and songwriting arsenal, Brian turned toward computer-based music in 2006. As a guitarist and songwriter, he found Ableton Live to be the ultimate tool to unlock his creativity and bring his studio creations to the stage.

A curious sound designer, AfroDJMac regularly releases free Ableton Live devices that challenge conventional sound-design-thinking, via his Web site http://afrodjmac.com and YouTube channel http://youtube.com/afrodjmac. His series of Two Minute Ableton Live Tips earned him the title of "a legend in the Ableton Community" (Ableton Blog 6/26/12).

As a writer and high school English educator, teaching Live and music production is the perfect marriage of two life passions. Brian specializes in teaching Live for songwriters and rock musicians, home and professional studio application, and live performances. His experience as a rock musician offers students a unique insight into bridging music of the past with the music of the future.
Successful completion of Producing Music with Ableton Live or equivalent knowledge is required, in addition to a basic understanding of rhythm, key, and meter.
PC Web Browser: Firefox (Recommended), Chrome, Internet Explorer 10 or higher
Mac Web Browser: Firefox (Recommended), Chrome, Safari
Flash Player: current version
QuickTime: current version
Adobe Reader: current version
Ableton Suite 9
Berklee Online and Ableton have come together to offer an educational discount on Ableton Suite 9. Once you enroll in the course, you will be able to purchase the software at the discounted price through the Required Course Materials link on your My Home page.
MIDI keyboard controller
M-Audio Trigger Finger recommended, but not required
Windows XP, Vista, 7, or 8
Multicore Processor
2 GB RAM
Windows compatible sound card (ASIO driver support recommended)
Mac OS X 10.6 or higher
Multicore Processor
2 GB RAM
Level

Duration

12 weeks

3-Credit Tuition

$1,449

Non-Credit Tuition

Add 6 CEUs
---
Summer Term Starts June 29
for Courses and Multi-Course Certificates
---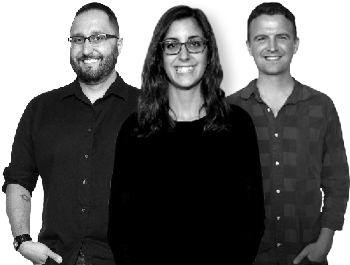 Contact an Advisor
Mon-Thu, 9AM-8PM ET
Fri, 9AM-5PM ET
US: 1-866-BERKLEE
Int'l: +1-617-747-2146
---
Secure form. Berklee Online will not sell or rent your email address to third parties. Our privacy policy.