Designed for anyone interested in producing music on his or her computer, regardless of style, this course provides an overview of the wide range of tools available to the modern electronic musician. Through hands-on exercises and projects, you'll experience the process of producing a piece of music with your computer, from developing the original musical idea through distributing a final mix. This course will teach you not only how to design and configure an electronic music studio that supports your creative goals, but also how to understand and utilize the most popular tools and techniques employed by electronic musicians. You'll learn how to set up audio interfaces, microphones, MIDI sequencers, synthesizers, drum machines, and more to effectively create and produce your music ideas.
Note: Music Production 101 is a revised version of two former Berklee Online courses: Desktop Music Production for Mac and Desktop Music Production for PC. If you have already taken Desktop Music Production for Mac or Desktop Music Production for PC, please note that you will encounter similar or repeated lesson content should you choose to enroll in Music Production 101.
By the end of this course, you will be able to:
Configure a personal production workspace and use software instruments and audio recordings to produce a piece of music
Understand the properties of sound and how they are represented in the analog and digital domain
Understand basic audio specifications used in product descriptions and use them to choose audio tools that will best match your creative needs and budget
Create a composite version of a performance using multiple takes understand how the MIDI protocol represents musical performances
Create and effectively use audio loops in a music production
Recognize how audio signals move within a mixer
Use common mixing and mastering techniques to create a stereo master audio file
Use cloud services for distribution and collaboration
Lesson 1: Setting Up an Electronic Music Studio
How Will You Use Your Studio?
Overview of Tools Used in an Electronic Music Studio
The Role of Portable Hand-Held Recorders
Mobile Devices in Electronic Music Production
Building a Reason Rack
Configuring Controllers in Reason
Configuring Computer Audio in a Simple Studio
Home Studio Connections
Room Preparation and Setup
Speaker Placement
How is an Electronic Music Studio Different from a Recording Studio?
Lesson 2: Sound and Signals
Sound propagation
Sound properties
Decibels
dB - SPL
dB Reference Scales: dBu, dBV
Operating levels: +4dB, -10-dB
Mic Levels
Balanced vs Unbalanced
Analog Connectors
Audio Specifications
Noise Floor
Signal to Noise Ratio
Frequency Bandwidth
Frequency Response
Distortion
Head Room
Dynamic Range
Studio Set-Up
Lesson 3: MIDI Sequencing
MIDI messages
Sequencing
The Transport
The Arrange Window
Menus and Transport Display
Getting Ready to Record
Bars, Beats, and Subdivisions
Metronome Settings
MIDI Recording
Record Modes: Replace and Overdub
Loop Recording
Step Recording
Standard MIDI files
Lesson 4: MIDI Editing
Editing MIDI Sequences
Tempo
Keys
Song Length
Event-Level Editing
Note
Velocity
Duration
Fixing Mistakes
Correcting Timing
Correcting Durations
Correcting Dynamics
Editing Pitch
Exercise: Cut/Copy/Paste
Reason Editing Tools
Quantization: grid and groove
MIDI Mixing and Automation
Lesson 5: Working with Synthesizers
Types of synthesizers
Synthesizer architecture
Audio signal path
Control signal path
Synthesizers in Reason
Software Synthesizers, Standalone or Plug-In
Lesson 6: Working with Time, and Tempo, and Rhythm: Drum Machines, Pattern Devices, and Loops
Patterns in Music
Creating Drum Patterns
Step sequencers
Arpeggiators
Defining Rhythm Loops
Defining Loops
Loops and Song Tempo
Adaptive Audio Changing Audio Pitch and Time
Loop File Formats
REX files, Apple Loops
Making and Using REX Files
Time Correction
Lesson 7: Audio Recording
Digital Audio Basics
Sample Rate
Resolution
File Types
Mass Storage Options
Digital Metering
Buffering and Latency
Microphone Types
Polar Patterns
Preamps and DI's
Basic Mic Placement
Monitoring During Recording
File Management
Lesson 8: Digital Audio Production Techniques
Comparing Audio Record Modes to MIDI
Recording Multiple Takes
Basic Audio Editing Techniques
Comping Multiple Takes
Time Correcting Audio Performances
Lesson 9: Audio Editing and Processing
Non-Destructive Editing
Defining Regions
Editing a Song Form
Destructive Editing
Cut/Copy/Paste
Comping Multiple Takes
DSP
Change Gain vs. Normalize
Exercise: Using the Change Gain and Normalize
Silence
Using the Silence Command
Fade In/Out
Using Fades
Time/Pitch Correction
Lesson 10: Mixing and Audio Effects 1
Reason's SSL Style Mixer - Compare to 14:2 Mixer
Audio Routing in Mixing
Insert Effects
Aux Send and Returns
Overview of Effects Types
Spectrum Processing: Filters
Dynamics processing
Lesson 11: Mixing and Audio Effects 2
Time-Based Effects
Delay
Doubling/Flanging/Chorus
Reverb
Automation
Lesson 12: Mastering, Music Distribution and Course Wrap-up
Audio Distribution Formats
Downloads
Streaming
Audio File Compression
Mastering
Mastering Tools
Mastering for MP3
Making MP3 Files
Distributing Audio Files Via the Web
Sharing Files on the Web
Cloud collaboration

David Mash
Author
Author of nine books and a recognized expert on music technology, David Mash is Vice President for Information Technology at Berklee College of Music. One of Berklee's true innovators, he founded the nation's first music synthesis department, developed the Center for Technology in Music Instruction, and assisted in the design of the country's largest networked music learning facility, the Berklee Learning Center. He has also scored award-winning digital films, and appeared on such programs as Newton's Apple, CBS Evening News, 3-2-1 Contact, and National Public Radio's All Things Considered.
---

Michael Bierylo
Author
For Michael Bierylo, teaching Music Synthesis at Berklee is just one component of an eclectic and highly creative career. From his Virtual Planet studio, he's completed film, video, and multimedia scores for clients like Hasbro Interactive, Nintendo, MSNBC, Nickelodeon, VH1, Martha Stewart Living, and Universal Studios' Islands of Adventure. He's also a guitarist, composer, programmer and sound designer for the uncategorizable new music avatars Birdsongs of the Mesozoic. His solo album Life Line earned four and a half stars from the All Music Guide, and he's a voting member of the National Association of Recording Arts and Sciences.
---

Peter Bell
Instructor
Peter Bell, Electronic Music and Production faculty at Berklee College of Music, is a producer, composer, and guitarist. His compositions and productions include the themes to This Old House, New Yankee Workshop, Victory Garden, the ABC After School Special, the award- winning film Radio Cape Cod, as well as countless jingles and production tracks. Peter has produced tracks featuring many world-class musicians, including Bonnie Raitt, Tracey Bonham, Livingston Taylor, Kate Taylor, Alex Taylor, Layla Hathaway, John Poussette-Dart, The New Kids On The Block, Rebecca Parris, Mick Goodrick, Mike Metheny, Mark Sandman of Morphine, Alan Estes, Patty Grifin, and others.
He has recorded with Bonnie Raitt on Warner Brothers and the James Montgomery Band on Capricorn and Island Records, among many others. His awards include two Emmys, seven NEBA awards, and six ASCAP awards. Peter holds a Bachelor of Music in Jazz Composition and Arranging from Berklee College of Music and a BA in Government from Harvard University.
---

Steve Maclean
Instructor
Steve MacLean is an Assistant Professor in the Electronic Production and Design Department at Berklee College of Music. A guitarist, composer, producer, and engineer, he has been evolving with music technology since the early '80s, when he worked in a New York City recording studio and got hands-on with early versions of the Fairlight CMI, DX-7, Linn Drum, automated mixing consoles, and digital audio samplers. Later, he founded his own recording and production studio and produced/engineered hundreds of artists and numerous award-winning projects including scores for over two hundred commercials and soundtracks as well as a constant prolific artistic output of his own acclaimed works.
An active performer and composer for more than thirty years, he was co-founder of the Portland Experimental Music Collective, has performed original compositions at numerous new music festivals, including several pieces for New Music Across America and similar events. An innovator in the new music circuit, he was curator for a series of concerts "2001 New Music Odyssey," and continues to release recordings internationally on Recommended Records, U.K., and others.
Steve has been a music technology educator both independently and with over 13 years as Berklee College of Music faculty, also previously as a product specialist/clinician with a variety of manufacturers for over 20 years. More than a dozen published CD's of his compositions and recordings are available. Many can be found at www.rermegacorp.com including Expressions On Piano "A rare and quite brilliant record" - Kev Nickells, Freqzine 2011.
---

Anthony Schultz
Instructor
Tony Schultz has been an audio engineer, music producer and composer for more than 28 years as owner/operator of Big T Productions in Boston. He is an assistant professor at The New England Institute of Art, where he has taught since 1997, specializing in MIDI and Audio Technology. He has been teaching for Berklee Online since 2016.
Tony has a bachelor's of music degree in Music Production & Engineering from the Berklee College of Music and a master's in Music Technology from the University of Newcastle in Callaghan, Australia. He has served three consecutive two-year terms as the chair of the Boston Section of the Audio Engineering Society and is currently serving his second two-year term as the AES VP of the Eastern Region of the US/Canada. He is also the current chair of Regions & Sections, overseeing all Pro and Student AES Sections Worldwide.
Past clients include RCA Records, Mercury Records, Virgin Records, WFNX, Filene's, Home Inc., EF Education, Schneider & Associates, Softskull Press Inc., Brand X Filmworks, Dudnyk Healthcare, Teatro de Marionettas de Venezuela, and the NAHB Production Group.
Tony has presented at a number of colleges including Berklee College of Music, Harvard University and the Royal College of Music in London.
He is a member of the Society of Professional Recording Services (SPARS), National Academy of Recording Arts & Sciences (NARAS), and the American Society of Composers, Authors & Publishers (ASCAP).
Prerequisites
Students should have a basic, working knowledge of rudimentary music theory and have some basic keyboard skills.
---
No Required Textbook
---
Software Requirements
Free audio-editing software Audacity
Reason 9, see discount details below
Berklee Online and Propellerhead have come together to offer an educational discount on Reason. Once you enroll in the course, you will be able to purchase this package at the discounted price through the Required Course Materials link on your My Home page. Early enrollment is encouraged to ensure software delivery prior to the start of the course.
Mac Users
OS X 10.9 Mavericks or higher (click here for system requirements)
Latest version of Google Chrome
Windows Users
Windows 7 or higher (click here for system requirements)
Latest version of Google Chrome
---
Hardware Requirements
MIDI keyboard controller
Microphone (XLR connection recommended if using audio interface)
USB audio interface (recommended)
4 GB RAM
3 GB free hard disk space (program may use up to 20 GB scratch disk space)
Speakers or headphones
Webcam
Internet connection with at least 4 Mbps download speed ( http://www.speedtest.net to verify or download the Speedtest by Ookla app from your mobile app store)
---
Comments
Got a question? Contact our Academic Advisors by phone at 1-866-BERKLEE (U.S.), 1-617-747-2146 (INT'L), or by email at advisors@online.berklee.edu. We can also answer basic questions in the comments below. Please note that all comments are public.
---
Level

Duration

12 weeks

3-Credit Tuition

$1,479

Non-Credit Tuition

$1,229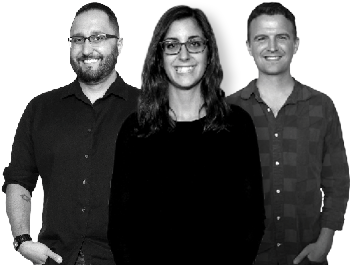 ---
Create a Free Account
Request Information
Create an account to download our catalog, get our newsletter, and more.
Stay Informed About This Course
Create an account to download our free course catalog, and receive updates about this course.
Sign Up to Sample a Lesson
Secure form. Berklee Online will not sell or rent your email address to third parties.
Our privacy policy