Producing Music with Ableton Live
Author: Kai Turnbull | Course Code: OMPRD-280
Master the creative tools and techniques required to compose, record, remix, improvise, produce and edit your musical ideas, using Ableton's Live audio and MIDI sequencing software, a sequencer you can play like an instrument. Unlike other sequencing software, Live allows you to create sequences in real time, on stage, or while remixing in the studio. You'll learn Live's interface, work within its various views to record and edit audio and MIDI, and explore Live's unique real-time recording and mixing capabilities. While learning to use it, you'll acquire production skills that can be applied to a wide variety of applications from songwriting, to studio production, to laptop dj'ing. By the end of this course, you'll know how to compile live sets from audio and MIDI clips, loops, or samples in real time, and create/record/produce songs in any number of contemporary styles, including drum and bass, R&B, breakbeat/trance and house music.
Berklee Online and Ableton have come together to offer an educational discount on Ableton Suite 9. Once you enroll in the course, you will be able to purchase the software at the discounted price through the Required Course Materials link on your My Home page. Early enrollment is encouraged to ensure software delivery prior to the start of the course. Depending on the shipping option chosen, software delivery could take up to eight business days.
Lesson 1: Getting Started with Ableton Live
An Overview of Ableton Live
Basic Components of the Desktop Studio
Troubleshooting
Live's User Interface
An Introduction to the Arrangement View
The Aesthetics of Music Production
Music Production Analysis
Additional Resources
Lesson 2: Exploring the Session View
An Introduction to the Session View
Launching Individual Clips in the Session View
Launching Clips from Tracks and Rows
Key and MIDI Map Mode
Lesson 3: Song Production: Part 1 (Introduction and A Section)
Developing a Song Production (First Steps)
Adding Clips (Creating an Intro Scene)
Audio Clip Properties
Adding and Modifying Clips (Creating a Second Scene)
Clip Launch Programming
Lesson 4: Song Production: Part 2 (B Section, Variation, and End)
New Song Sections
Creating the Breakdown Section
Variation of A
The Ending
Clip Envelopes
Creative Clip Envelope Editing
Lesson 5: Song Production: Part 3 (Adding Effects)
Effect Processing in Live
Setting Up Effects
Determining Where Effects Are Needed
Effects as Inserts
Effects on Return Tracks
Audio Effect Racks
Creative Possibilities Using Built-in Effects
Lesson 6: Song Production Part 4: The Arrangement View
Session View Recording to the Arrangement View
Using Locators
Editing in the Arrangement View
Lesson 7: Song Production-Part 5 (Creating A Vocal Track And Mixdown)
Adding a Vocal Sample
Mix Automation
Rendering the Live Demo 2 Song Mix
MP3 File Format
Lesson 8: Creating an Original Live Production: Part 1 (Establishing Style)
The Production Process: Establishing Style
Designing Parts
Working with MIDI
Live's Software Instruments
Making Beats
Drum Racks
Slicing
REX Files
File Management
Lesson 9: Creating an Original Live Production: Part 2 (Developing the Groove)
Instrument Racks
Creating a Groove
Developing a Song Section
Using the Session View to Develop a Song Section
Building a Scratch Vocal
Higher Fidelity Audio
Lesson 10: Creating an Original Live Production: Part 3 (Expanding the Sound Palette/Perfecting Musical Parts
Expanding the Sound Palette
Designing Sounds for the Blue Nova Trip Hop Production
Sound Sources
Submixes
Finalizing Musical Elements
Sound Design Programming Techniques
Lesson 11: Creating An Original Live Production-Part 4 (Song Arrangement and Mix)
Song Form
Developing The Arrangement
Refining the Arrangement
The Aesthetics of Mixing
Mixing the "Blue Nova" Production
Lesson 12: Is Your Future Live?
Remix Production
Video Production
Stage Performance
The Akai APC40
MAX for Live

Kai Turnbull
Author
As Assistant Professor of Music Technology at Berklee College of Music, Kai Turnbull is a dedicated and experienced educator specializing in digital audio music production, MIDI programming, and sound design. At Berklee, he has taught hundreds of students to use the latest technology tools and techniques in desktop audio and video production.

His courses at Berklee cover both popular and electronica music styles, using software tools such as Live, Logic, Reason, Digital Performer, and Pro Tools. He teaches courses in hard-disk recording, MIDI systems, songwriting production techniques, and a new course that examines modern applications of traditional North Indian music, titled "Indian Music Concepts in Contemporary Synthesis Production". In that course, students use Live to produce Asian Underground remixes using a variety of classical Indian vocal and instrumental samples.

Originally from Glasgow Scotland, Kai has been a music technology faculty member at Berklee College of Music for more than ten years. In addition to commercial film credits, Kai has two independent CD releases. He has performed in the United States and Europe, including an appearance on National Public Radio and has served as a songwriter for Peer Music, New York.
---

Mark Cross
Instructor
Mark Cross is a successful producer, composer, and mixer with an extensive discography in both film and television that spans over two decades. He currently composes for the NBC prime-time hit show Last Comic Standing, and contributes additional music to the Fox prime-time hit series American Idol, HBO's Curb Your Enthusiasm, Kathy Griffin's My Life on the D List (on Bravo), and Denise Richards's It's Complicated (on E!).

Other recent projects include composing for NASA and The X-Prize Foundation, scoring the award-winning short Undefended for the Directors Guild of America, and working with James Newton Howard, Martin Davich, and Youssou N'Dour on the score for I Bring What I Love, a documentary on N'Dour's career, focusing on his controversial Grammy-winning album Egypt.

Cross has created musical themes for Nickelodeon's Wow Wow Wubbzy, the Seinfeld Season 8 DVD, as well as producing and performing with Grammy winner John Legend on HBO's Curb Your Enthusiasm. He has worked on numerous albums, film scores, and television episodes, including the Grammy-winning I Am Shelby Lynne, Randy Newman's Oscar-nominated and Grammy-winning CARS and Meet the Parents score and soundtracks, along with mixing hundreds of episodes of the NBC prime-time show ER. Cross has been a voting NARAS member (Grammy Awards) since 2000 and served in the NARAS Producers & Engineers Wing from 2007 to present (he is currently Committee Chair). He now sits on the 2008-2010 NARAS Board of Governors.
---

Loudon Stearns
Instructor
As a bass player, producer, and laptop musician, Loudon's music can be heard on numerous documentaries and short films. While continuing his studies of composition, engineering, and sound design, he is currently pursuing a degree in physics as part of ongoing search for the answer to the question of life the universe and everything.

After studying harmony at University of Lincoln, Loudon became actively involved with the National Guitar Workshop, where he was an instructor and the live sound engineer. At Berklee College of Music he graduated with honors with a dual major in bass performance and contemporary writing and production. Now an assistant professor in CWP Loudon teaches classes in sequencing, arranging, and scoring to visuals. Also active with Berklee Online, he authored the course Advanced Music Production with Ableton Live.
---

Michael Bierylo
Instructor
For Michael Bierylo, teaching Music Synthesis at Berklee is just one component of an eclectic and highly creative career. From his Virtual Planet studio, he's completed film, video, and multimedia scores for clients like Hasbro Interactive, Nintendo, MSNBC, Nickelodeon, VH1, Martha Stewart Living, and Universal Studios' Islands of Adventure. He's also a guitarist, composer, programmer and sound designer for the uncategorizable new music avatars Birdsongs of the Mesozoic. His solo album Life Line earned four and a half stars from the All Music Guide, and he's a voting member of the National Association of Recording Arts and Sciences.
Ableton Live 9 Power! by Jon Margulies
Ableton Live 9 Power! is the all-inclusive guide to making music with Ableton's revolutionary live performance and studio software, Live 9. Written for all Live users, from digital audio beginners to seasoned pros, this book explores each fundamental feature in Live. The book provides power-user tips and insider tricks for integrating Ableton Live into your home or professional studio. But Live's in-studio capabilities are just the beginning. Every last feature, button, fader, instrument, and effect in Live 9 was also designed with the live performer in mind. Ableton Live 9 Power! is a book written for musicians by a musician who uses and teaches the software on a daily basis. Whether you use Live for producing, composing, DJing, or film and television, Ableton Live 9 Power! will help you put the fun back into making music with computers, while taking your music to the next level.
PC Web Browser: Firefox (Recommended), Chrome, Internet Explorer 10 or higher
Mac Web Browser: Firefox (Recommended), Chrome, Safari
Flash Player: current version
QuickTime: current version
Adobe Reader: current version
Ableton Suite 9
Berklee Online and Ableton have come together to offer an educational discount on Ableton Suite 9. Once you enroll in the course, you will be able to purchase the software at the discounted price through the Required Course Materials link on your My Home page.
Windows Vista SP2 or higher
Multicore Processor
2 GB RAM
3 GB free disk space.
DVD drive or broadband internet connection for Live installation
Recommended, MIDI keyboard controller with knobs/faders and/or pads
Recommended, quality headphones and/or speaker system
Mac OS X 10.6 or higher
Multicore Processor
2 GB RAM
3 GB free disk space.
DVD drive or broadband internet connection for Live installation
Recommended, MIDI keyboard controller with knobs/faders and/or pads
Recommended, quality headphones and/or speaker system
Level

Duration

12 weeks

3-Credit Tuition

$1,449

Non-Credit Tuition

Add 6 CEUs
---
Summer Term Starts June 29
for Courses and Multi-Course Certificates
---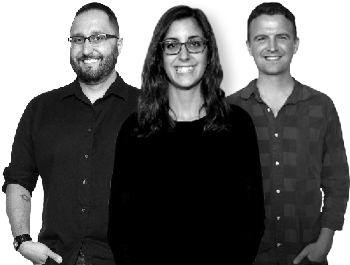 Contact an Advisor
Mon-Thu, 9AM-8PM ET
Fri, 9AM-5PM ET
US: 1-866-BERKLEE
Int'l: +1-617-747-2146
---
Secure form. Berklee Online will not sell or rent your email address to third parties. Our privacy policy.