Desktop Music Production for Mac
Gain all the knowledge you need to produce great-sounding recordings of your music. Even if you begin this course with little or no understanding of desktop production, you'll end it with a quality master recording ready for CD or MP3! Let accomplished musician, sound designer and Berklee professor Michael Bierylo guide you through the challenges of setting up your own home studio, sampling, basic audio mixing, and more. With hands-on lessons and projects, you'll master concepts like digitization, signal flow, multi-tracking, equalization, signal processing, MIDI, and everything you need to turn your Mac or PC into a virtual multitrack studio.
Upon completing this course, you will have learned to:
Choose the right tools to produce your own music
Plan and configure home studio hardware components
Develop musical ideas using MIDI and digital audio software
Edit and create your own synthesizer sounds
Use samples and sample loops in a variety of musical settings
Mix multitrack audio projects
Understand and use standard audio effects
Make a final master of an audio project suitable for distribution
Lesson 1: Introduction to Desktop Production Tools
Music Production Process
Creating Musical Ideas
Listening and Analysis
Recording
Editing
Mixing
Mastering
Music Production Tools
Synthesizers
MIDI Sequencers
Audio Recorders
Processors
Mixers
Lesson 2: Signal Flow
Analog Audio Signals and Connections
Digital Audio Signals and Connections
Signal Flow Between Devices
Setting Up a Virtual Studio
MIDI Signal Flow
Studio Configuration
Lesson 3: Introduction to Electronic Music Synthesizers
What's a Synthesizer?
Properties of Sound
Pitch, Timbre, Loudness
Virtual Instruments
Digital Samplers
Lesson 4: Introduction to MIDI Sequencing: Patterns and Recording in Reason
MIDI Messages
Patterns in Music
Creating Patterns
Building an Arrangement from Patterns
Playing Against a Drum Track
Assignment: Reason Sequencing Project
Lesson 5: MIDI Sequencing Continued
MIDI Sequencing in Logic
The Transport and Arrange Window
MIDI Sequencing in Logic, Continued
Getting Ready to Record
How a Sequencer Represents Time
Bars, Beats, and Subdivisions
Real-Time Recording
Metronome Settings
Record Modes: A Sequencer Is Not a Tape Recorder
Replace and Overdub
Loop Recording
Step Recording
Final Sequencing Project, Part 1
Lesson 6: Editing MIDI Sequences
Editing MIDI Sequences
Exploring Tempo, Key, Song Length, Velocity, Dynamics, Gate Time, Delay, Event-Level Editing
Fixing Mistakes
Correcting Timing
Correcting Durations
Correcting Dynamics
Editing Pitch
Cut/Copy/Paste Operations
Editing in the Arrange Window—The Logic Tools
MIDI Mixing and Automation
Final Sequencing Project, Part 2
Lesson 7: Common Mixer Configurations
The Reason Mixer
The Logic Mixer
The Hardware Mixer
Technical Issues in Mixing
Aesthetic Issues in Mixing
MIDI Tracks into Audio
Bouncing MIDI Tracks to Audio Files
Lesson 8: Effects Processing, DSP, and Mixing: Part 1
Insert Effects
Aux Send and Return Effects in Logic--Set Up a Reverb Send and Return
Overview of Effects Types
Spectrum Processing: Filters
EQing the Piano Tracks
Mix Practice--Adding EQ and Reverb
Lesson 9: Effects Processing: Part 2
Dynamics Processing
Compressing the Bass Track
Gating
Time-Based Effects
Delay
Doubling/Flanging/Chorus
Reverb
Lesson 10: Hard-Disk Recording and Editing
Sampling Concepts
Overview of Hard-Disk Recording
Hard-Disk Issues
Bouncing a Mix to Disk
Non-Destructive Editing
Defining Regions
Editing a Song Form
Defining Rhythm Loops
Loops and Song Tempo
Destructive Editing
Cut/Copy/Paste
DSP
Using the Change Gain and Normalize Commands
Using the Silence Command
Using the Fade In/Out Commands
Lesson 11: Preparing Files for Distribution
Preparing Sequence Files for Distribution
Importing and Exporting Standard MIDI Files with Reason
Importing and Exporting Standard MIDI Files with Logic
Posting Sequence Files on the Web
Audio Distribution Formats
Mastering
Mastering Tools
Mastering for CD, MP3
Audio File Compression Overview
Making MP3 Files
Distributing Audio Files via the Web
Lesson 12: Final Project Critique and Course Wrap-Up
Course Wrap-Up
Where Do You Go From Here?
How to Grow Your Basic Setup
Suggested Additional Reading

David Mash
Author
Author of nine books and a recognized expert on music technology, David Mash is Vice President for Information Technology at Berklee College of Music. One of Berklee's true innovators, he founded the nation's first music synthesis department, developed the Center for Technology in Music Instruction, and assisted in the design of the country's largest networked music learning facility, the Berklee Learning Center. He has also scored award-winning digital films, and appeared on such programs as Newton's Apple, CBS Evening News, 3-2-1 Contact, and National Public Radio's All Things Considered.
---

Michael Bierylo
Author
For Michael Bierylo, teaching Music Synthesis at Berklee is just one component of an eclectic and highly creative career. From his Virtual Planet studio, he's completed film, video, and multimedia scores for clients like Hasbro Interactive, Nintendo, MSNBC, Nickelodeon, VH1, Martha Stewart Living, and Universal Studios' Islands of Adventure. He's also a guitarist, composer, programmer and sound designer for the uncategorizable new music avatars Birdsongs of the Mesozoic. His solo album Life Line earned four and a half stars from the All Music Guide, and he's a voting member of the National Association of Recording Arts and Sciences.
---

Tom Rudolph
Instructor
Thomas E. Rudolph, Ed.D., is a national leader in the field of music education and technology. He is one of the founding directors of the Technology Institute for Music Educators; adjunct assistant professor of music at the University of the Arts in Pennsylvania; and director of music for the Haverford School District in Haverford, Pennsylvania. He has trained thousands of music professionals at many institutions, including: Berklee College of Music in Boston; Central Connecticut State University in New Britain, Connecticut; The University of the Arts in Philadelphia; and Villanova University in Villanova, Pennsylvania. His publications include Teaching Music with Technology, The MIDI Sequencer in the Music Classroom, and Technology Strategies for Music Education.
---

Ross Ramsay
Instructor
James Ross Ramsay, faculty in the Piano department at Berklee College of Music, has been teaching piano for twenty-five years, and has been included in the Who's Who List of American Teachers several times. He composes and produces music for local and nationally broadcast television, radio, cable, and video programs, and has been a featured soloist on piano and keyboards with various artists touring throughout the United States and Europe. Ramsay is a product specialist and clinician for Yamaha Corporation of America, Digital Musical Instruments, and Pro Audio Division. He received a Bachelor of Music from Berklee College of Music in 1986.
---

Peter Bell
Instructor
Peter Bell is a producer, composer, and guitarist. His compositions and productions include "May It Happen For You" (the theme song to the award-winning film Radio Cape Cod) and the themes to This Old House, New Yankee Workshop, Victory Garden, and the ABC After School Special, as well as countless jingles and production tracks. Peter has produced tracks featuring many world-class musicians, including Bonnie Raitt, Tracey Bonham, Livingston Taylor, Kate Taylor, Alex Taylor, Layla Hathaway, John Poussette-Dart, The New Kids On The Block, Rebecca Parris, Mick Goodrick, Mike Metheny, Mark Sandman of Morphine, Alan Estes, Patty Grifin, and others.

He has recorded with Bonnie Raitt on Warner Brothers and the James Montgomery Band on Capricorn and Island Records, among many others. His awards include two Emmys, seven NEBA awards, and six ASCAP awards. Peter is currently an instructor at The Center for Digital Imaging Arts at Boston University. He holds a bachelor of music in jazz composition and arranging from Berklee College of Music and a bachelor of arts in government from Harvard University.
Mac Web Browser: Firefox (Recommended), Chrome, Safari
Flash Player: current version
QuickTime: current version
Adobe Reader: current version
Logic Pro X
Reason 8, see discount details below:
Berklee Online and Propellerheads have come together to offer an educational discount on Reason 8. Once you enroll in the course, you will be able to purchase this package at the discounted price through the Required Course Materials link on your My Home page. Early enrollment is encouraged to ensure software delivery prior to the start of the course.
Mac OS X 10.8.4 or later
Processor: Intel Mac (multiple cores highly recommended)
Memory: 4 GB RAM or more highly recommended
3 GB free hard disk space (program may use up to 20 GB scratch disk space)
Free USB port for Ignition Key
MIDI keyboard controller
USB or FireWire-based audio interface recommended
Level

Duration

12 weeks

3-Credit Tuition

$1,449

Non-Credit Tuition

Add 6 CEUs
---
Summer Term Starts June 29
for Courses and Multi-Course Certificates
---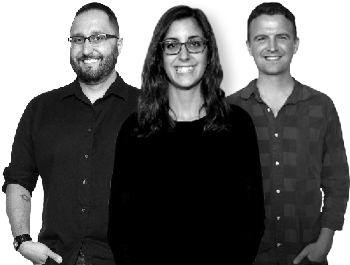 Contact an Advisor
Mon-Thu, 9AM-8PM ET
Fri, 9AM-5PM ET
US: 1-866-BERKLEE
Int'l: +1-617-747-2146
---
Secure form. Berklee Online will not sell or rent your email address to third parties. Our privacy policy.