Music is My Life: Episode 007
Leo Flynn on Vitamin String Quartet and Rockabye Baby

Leo Flynn is the brand manager for the Vitamin String Quartet, the group best known for recreating classical-style versions of popular songs. With nearly 300 tributes to artists outside of the classical genre, VSQ has garnered about 4 million downloads since its start in 1999.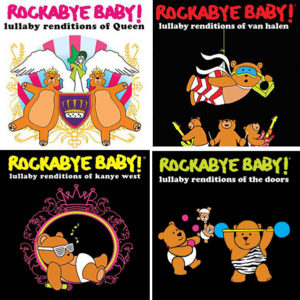 VSQ is part of the CMH Label Group, which also produces the Pickin' On series (bluegrass tributes to popular artists) and the Rockabye Baby series (lullaby tributes to popular artists). Flynn has produced a number of the Rockabye Baby installments, including tributes to The Doors, Queen, Van Halen, and Kanye West.
Later this month, VSQ will release its own tribute to Kanye West. With such varied output—you need experience in classical, rock, and hip-hop universes to make this music—Flynn has an understandably diverse background. In this installment of Music Is My Life, he walks us through his upbringing by a Philly Sound bassist dad and his journey to realize that he needed musical education in his life and at last to CMH Label Group.