Leadership Team
Berklee College of Music is led by President Erica Muhl, who joined the college in 2020. Debbie Cavalier is the Senior Vice President of Online Learning, and the CEO of Berklee Online.
Debbie Cavalier
Senior Vice President Online Learning / CEO Berklee Online
Debbie Cavalier was the co-founder of Berklee Online in 2002, and has been instrumental in transforming the online school of Berklee College of Music into a worldwide music education powerhouse. Under Debbie's leadership, Berklee Online has achieved many landmark firsts in the world of online education: in 2013 it became the first online music school to offer MOOCs; in 2014 it became the first online music school to offer bachelor's degrees; in 2017 it became the first school to offer an online bachelor's degree in guitar; and in 2018 it became the first online music school to offer online master's degree programs in music production and film scoring. Berklee Online boasts a 97 percent student satisfaction rate among its degree students, a benchmark that Debbie and her team have increased each year.
Her dedication to music education is also reflected in the 100+ music education methods books and arrangements she has written for Carl Fischer, First Act, Alfred Publishing, and Warner Bros. Publications. She holds a Master's degree in Education from Cambridge College and continues to further her studies in music, business, and distance learning. Debbie also leads the children's/family music group Debbie & Friends, and is a Grammy award-winning songwriter with her song entitled "Walk Away" which was featured on the 2011 Best Children's album, All About Bullies. Known for their original cartoon music videos, Debbie & Friends has more than 18 million views on their YouTube channel, and growing.
Debbie is a Director on AVID's ACA Executive Board and recently served on the UPCEA Board of Governors and the Boston Higher Education Innovation Council. She has been honored with the She Rocks "Inspire Award" and Boston's "50 on Fire Award" for Education. In her spare time, Debbie is a volunteer musician with the "Musicians On Call" organization, singing Debbie & Friends songs bedside to brave young patients at Boston's "Floating Hospital for Children" at Tufts Medical Center.
During the COVID-19 crisis, she performs live online sing-alongs for children via YouTube LIVE at www.youtube.com/debbiecavalier.
---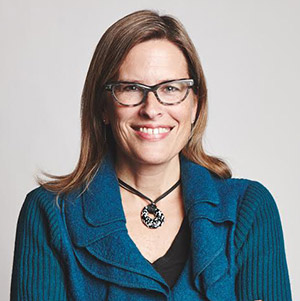 Carin Nuernberg
Vice President of Academic Strategy / Dean of Berklee Online
Carin Nuernberg oversees curriculum and learning strategy for Berklee Online. She has been designing online learning experiences since 1997. Carin joined Berklee in 2001 as a foundational team member of the online school. Under her leadership, Berklee Online has won the best online college course award from the University Professional and Continuing Education Association (UPCEA) for an unprecedented eight years in a row, in addition to the award for strategic innovation in online education and the international program of excellence.
Carin has been quoted in the Wall Street Journal, Inside Higher Ed, Billboard, and Hypebot, and her article on Berklee's experience developing massive open online courses (MOOCs) appears in the Continuing Higher Education Review. She has spoken internationally on online learning at the Coursera Partner Conference, Summit for Online Leadership, UPCEA Annual Conference, Academic Innovation Initiative Summit (University of Michigan), DevLearn, and the Sloan Consortium.
Prior to Berklee, Carin oversaw technology curriculum for SmartPlanet and CNET Networks and worked as an instructional designer at the University of Washington, where she developed its first web-based courses on a host of different subjects. She holds a master's degree in communication from the University of Washington and a bachelor's degree in communication and French from the University of Massachusetts in Amherst, which included studies at the Sorbonne in Paris. She speaks fluent Portuguese, a language she learned because of her love of Brazilian music.
---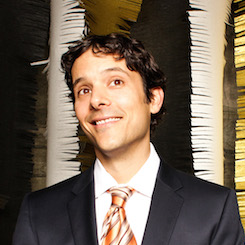 Mike King
Vice President of Enrollment Marketing and Management / CMO Berklee Online
Mike King is a course author, instructor, and Chief Marketing Officer at Berklee Online. He also serves as the Vice President of Enrollment Marketing and Management for Berklee College of Music. Prior to working at Berklee, Mike was the Marketing/Product Manager at Rykodisc, where he oversaw marketing efforts for label artists including Mickey Hart, Jeb Loy Nichols, Morphine, Jess Klein, Voices On The Verge, Bill Hicks, The Slip, Pork Tornado (Phish), Kelly Joe Phelps, and Frank Zappa's estate. Mike was the Director of Marketing and Managing Editor of Herb Alpert's online musician's resource,www.artistshousemusic.org, for three years.
Mike has written and teaches four courses for Berklee Online: Online Music Marketing with Topspin; Music Marketing 101; Online Music Marketing: Campaign Strategies, Social Media, and Digital Distribution; and Music Business Trends and Strategies. His book, Music Marketing: Press, Promotion, Distribution, and Retail was published by Berklee Press in 2009. Mike was recognized as the Best Music Business Teacher by the National Association of Record Industry Professionals (NARIP) in 2011.
Mike has written for Making Music magazine, International Musician, Hypebot, and American Songwriter, and has been quoted in NPR Morning Edition, The Huffington Post, Billboard, The Boston Globe, Wired, CNN, The Boston Phoenix, The Chicago Tribune, Music Connection, and Muso. He's also presented at MIDEM, CMJ, SXSW, NAMM, NARM, SF Music Tech, Futures of Entertainment @ MIT, and Music 2.0.