Leadership Team
Berklee College of Music is led by President Roger Brown, who joined the college in 2004. Debbie Cavalier is the Senior Vice President of Online Learning, and the CEO of Berklee Online.
Roger H. Brown
President, Berklee
Berklee President Roger H. Brown became Berklee's third chief executive in 2004. As president, he oversees Berklee College of Music, Boston Conservatory at Berklee, Berklee's campus in Valencia, Spain, and Berklee Online. Learn more about Brown's professional and life experiences, as well as the institutional advances that have happened at Berklee under his leadership.
---
Debbie Cavalier
Senior Vice President of Online Learning / CEO Berklee Online
Debbie Cavalier is the Senior Vice President of Online Learning / CEO Berklee Online. Debbie was part of the leadership team that founded Berklee's online school in 2002.
Prior to this, Debbie was the Dean of Online and Continuing Education at Berklee, a music publishing executive at CPP/Belwin and Warner Bros. Publications, and a music educator. She is a graduate of Berklee's Music Ed program and spent many years as a music educator teaching k-12 general music and directing choirs. She holds a Master's degree in Education from Cambridge College and continues to further her studies in music, business, and online education.
As a music education publishing veteran, Debbie has penned 100+ music education methods books and arrangements for Carl Fischer, First Act, Alfred Publishing, and Warner Bros. Publications. She is also the leader of the award-winning kids/family band Debbie and Friends, performing full-band concerts throughout the US. Debbie and Friends also produces cartoon music videos that have been placed on television, cable, retail outlets, and on a host of apps for children. Debbie and Friends had the great honor to be part of the 2011 Grammy Award-winning CD for Best Children's Album with their anti-bullying song entitled "Walk Away." For more information, visit http://www.debbieandfriends.net
---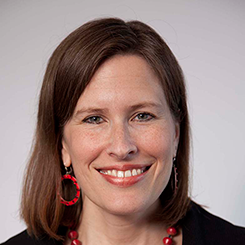 Carin Nuernberg
Vice President of Online Education
Carin Nuernberg oversees curriculum and learning technology for Berklee Online. She has been designing online learning experiences since 1997. Carin joined Berklee in 2001 as a foundational team member of the online school, responsible for the instructional design model, faculty training, and development of courses.
Prior to Berklee, Carin served as the curriculum manager for the online learning site, SmartPlanet.com—a Ziff Davis startup later acquired by CNET Networks/CBS Interactive. She was responsible for its catalog of technology courses, defining the courses' instructional design principles, and designing specifications for learning technologies.
As an instructional designer at the University of Washington, Carin developed its first web-based courses in addition to email-based and traditional correspondence courses. She has spoken nationally on online learning, including for the Sloan Consortium, University Professional and Continuing Education Association, and eLearning Guild. Her recent article on Berklee's experience developing massive open online courses (MOOCs) appears in the Continuing Higher Education Review.
Carin holds a Master's degree in communication from the University of Washington and a Bachelor's degree in communication and French from the University of Massachusetts in Amherst, which included studies at the Sorbonne in Paris. She speaks fluent Portuguese, a language she pursued to better understand lyrics in bossa nova music.
---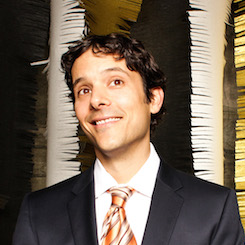 Mike King
Vice President of Enrollment Marketing and Management / CMO Berklee Online
Mike King is a course author, instructor, and Chief Marketing Officer at Berklee Online. He also serves as the Vice President of Enrollment Marketing and Management for Berklee College of Music. Prior to working at Berklee, Mike was the Marketing/Product Manager at Rykodisc, where he oversaw marketing efforts for label artists including Mickey Hart, Jeb Loy Nichols, Morphine, Jess Klein, Voices On The Verge, Bill Hicks, The Slip, Pork Tornado (Phish), Kelly Joe Phelps, and Frank Zappa's estate. Mike was the Director of Marketing and Managing Editor of Herb Alpert's online musician's resource,www.artistshousemusic.org, for three years.
Mike has written and teaches four courses for Berklee Online: Online Music Marketing with Topspin; Music Marketing 101; Online Music Marketing: Campaign Strategies, Social Media, and Digital Distribution; and Music Business Trends and Strategies. His book, Music Marketing: Press, Promotion, Distribution, and Retail was published by Berklee Press in 2009. Mike was recognized as the Best Music Business Teacher by the National Association of Record Industry Professionals (NARIP) in 2011.
Mike has written for Making Music magazine, International Musician, Hypebot, and American Songwriter, and has been quoted in NPR Morning Edition, The Huffington Post, Billboard, The Boston Globe, Wired, CNN, The Boston Phoenix, The Chicago Tribune, Music Connection, and Muso. He's also presented at MIDEM, CMJ, SXSW, NAMM, NARM, SF Music Tech, Futures of Entertainment @ MIT, and Music 2.0. Check out Mike's website at www.musicmarketingbook.com/.