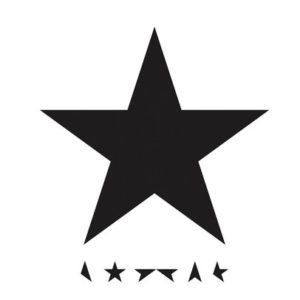 Each December, audiophiles around the world take part in the annual tradition of meticulously crafting their year-end lists. However this year, I found it difficult to assemble my 2016 year in music as I really only focused on one artist, David Bowie.
Bowie died on January 10th. It's been almost a year, and it still feels just as heavy to accept. I completely immersed myself in Bowie's music after his death; it seemed no other artist carried the same importance. I am so grateful that Bowie gave us one final parting gift in the form of Blackstar, an album that I consider to be his best release during my lifetime. I've been unpacking its Easter eggs ever since its January 8th release. As we say farewell to a truly weird year, let's revisit the collection of songs that allowed Bowie to say goodbye in a way that only he knew how.
The sequence of events surrounding this record have all the best characteristics of the best unsolved mysteries. On Friday, January 8th, 2016, David Bowie celebrated his 69th birthday and released his 25th studio album. In the wee hours of January 11th, news broke that he had died. There was no public knowledge that Bowie was ill. In the aftermath of his death, the world came to learn that the title may have been in reference to the type of cancer lesion that was quietly killing him. But how were we to know it was Bowie's star that was collapsing? In his own brilliantly complex manner, he tried to tell us.
Looking back, I can tell that the first hint was dropped a couple months prior to Bowie's passing. When he released the title track as the first single in November 2015, it was accompanied by a cryptic music video. The opening moments of the "Blackstar" video focused on an astronaut lying motionless. This is pure speculation, but in my opinion, this couldn't represent anyone other than the "Space Oddity" protagonist, Major Tom. Bowie created characters like Ziggy Stardust and the Thin White Duke to create different narratives within his artistic universe. Major Tom was the first. In my view, the symbolic death of Major Tom at the beginning of the "Blackstar" video was Bowie's way of letting the sand out of the hourglass. The beginning of the end, the end of the beginning.
When we see Bowie for the first time in the video, his eyes are bandaged. I believe this to be a reference to the next track on Blackstar, "'Tis a Pity She Was a Whore." The song borrows its title from a tragedy by the English playwright John Ford. In the play, one of the characters, Putana, is bound and blinded for condoning actions thought to be immoral and later sentenced to death. Perhaps Bowie saw himself in this character, as it was no secret that he was a man of indulgence. To me, it seems that when faced with his own mortality, he was reflecting on the consequences. He seemed to be asking the listener, what would the afterlife have in store for David Bowie?
This brings us to "Lazarus," the second single from Blackstar.  Originally penned while Bowie was in remission, I have to imagine Bowie wrote this from the renewed perspective of being brought back to life. Just as in the biblical story of Lazarus of Bethany, Bowie seemed to have felt as though he was given a second chance — making it even more tragic that his illness returned and ultimately took his life. However, as it was said of Lazarus, "This sickness will not end in death," the same can be said for Bowie. He was, of course, larger than life, and his presence will extend beyond this lifetime. His music and art are immortal. In the beginning of 2013, Bowie was on the forefront of changing the way albums hit their fans, with his "sneak attack" release of The Next Day, which at the time was his first album of new material in eight years. And only the top brass at his label even knew it was coming! Artists like Kanye West, Jay Z, and Beyoncé would go on to use the "sneak attack" method of releasing music (with little to no hype advancing the release—Bowie made his announcement with a simple video mere months before it dropped). And with Blackstar, Bowie introduced the "parting gift" release, a trend that 2016 would unfortunately also see from Leonard Cohen.
On Blackstar's closer "I Can't Give Everything Away," Bowie perfectly summarized his desire to remain artistically and personally enigmatic. In the second verse he reflects, "Saying no, but meaning yes, this is all I've ever meant, that's the message that I sent." It was just not in his nature to give us all the answers, which is why his art is so captivating. Simply put, Blackstar was the perfect curtain call. Even in death, Bowie was Bowie.
Published December 19, 2016
---