Enroll by December 1 to save up to $200 on select Music Production, Songwriting, Music Business, and Performance courses.
Details
Live Sound: Mixing and Recording
Author: Bill Gibson | Course Code: OMPRD-287
Every seasoned performer knows the importance of an excellent sound engineer. No matter what the genre of the music, if the sound engineer doesn't build a mix that sounds good, the creativity, passion, and brilliance of the performance will be tarnished. A sound engineer who knows how to create a mix that sounds great and can build and deploy a high-quality sound system is highly coveted throughout the music industry.
This course explores the acoustical, musical, and technical aspects of the live performance, in order to learn how to present the best possible sound to the audience. You will study, evaluate, and compare several different live and studio recordings in order to establish a point of reference for your own mix choices. The course emphasizes instrument sounds, microphones, equalization, and dynamics processing. These tools are presented in a manner that places a high value on the creative and technical influences they impose on the individual sounds, as well as the control they can offer for multiple sounds, channels, and tracks.
The goal of the course is to enable you to build your own mixes and use what you've learned to conform to a high standard for sonic quality, blend, and authenticity. When properly equipped with the tools, techniques, and insights needed to build an excellent mix, you will be the musicians' closest and most trusted ally.
By the end of the course, you will be able to:
Identify important considerations regarding music, including the identification of the types of sounds that work well in a professional mix
Apply logistical and managerial techniques to help manage equipment, setup teams, and road crews
Achieve excellent vocal sounds for various styles, genres, and acoustical environments
Use microphone technique, equalization, effects, and dynamics processing to build excellent piano, acoustic guitar, electric guitar, keyboard, bass guitar, drums, and percussion sounds so they function well together
Build a high-quality mix that is appropriate for a wide variety of age groups, stylistic preferences, and acoustical environments
Identify special considerations for recording the live show
---
Students on this Course
I have gained a great knowledge base of fundamental sound prinicples, equipment, roles and responsibilities, as well as critical listening.
---
Lesson 1: The Sound Operator and Musical Considerations
Qualifications of a Sound Operator
Duties of the Sound Operator
Preventing Catastrophe
The Musical Function of the Band Members
Song Form and the Contemporary Pop Song
Arrangement Format
Song Structure
Common Song Form Sections
Common ABC Song Forms
Lesson 2: Sound Theory and Acoustic Considerations
Your Sound System
Sound Theory
Waves
Amplitude
Phase
Frequency and Wavelength
Velocity
Harmonic Content
Envelope
Acoustics
Hearing
Documenting Your Sound System
Analyzing the Acoustic Space
Acoustic Treatment Options
Lesson 3: Interconnect and Mixer Basics
Interconnect Basics
Introduction to The Mixer
Mixer Basics
Gain Structure
Operating Level
Connecting a Recorder to Your Mixer
Lesson 4: Microphones
Microphone Design
Directional Characteristics
Additional Mic Characteristics and Applications
Wireless Systems
Lavaliere and Headset Microphones
Keep it Real
Lesson 5: Equalization and Dynamics
Equalizers: Building Puzzle Pieces
EQ Types
Filters
Dynamics
Using Effects
Delay Effects
Parameters
Lesson 6: Speakers, Amplifiers, and System Processors
Loud Speakers
Speaker Cable
Amplifiers
System Processors
Basic Analysis: Setting the System Up
White and Pink Noise
Real-Time Analyzer (RTA)
Ringing Out the System
Voicing the System
Leakage
Wedge Monitors
In-Ear Monitors
Lesson 7: How to Get Great Drum and Percussion Sounds
Getting the Acoustic Drums to Sound Good
Miking the Drums
Processors for Drums
Blending the Drums
Isolation
Electronic Drums
Lesson 8: Getting Great Acoustic, Electric, and Bass Guitar Sounds
Acoustic Guitar
Running Direct
Equalization
Miking the Acoustic Guitar
Building the Electric Guitar Sound
Running Direct vs. Miking the Speaker Cabinet
The Bass Guitar
Acquiring the Bass Sound
Lesson 9: Getting Great Vocal Sounds
Choosing a Vocal Mic
Mic Technique
Song Leaders at Church
Vocal Miking
Lead Vocalist
Backing Vocals
Choir
Covering the Group
Using Processing in Your Vocal Mix
Blending Vocals in the Mix
Lesson 10: Keyboard Sounds, Sound Check, and Setting Up the Mix
Keyboard Sounds
Electric Pianos and Synths
Running an Efficient Setup and Sound Check
Sound Check Checklist
Setup Routine
Floor Monitor Level
In-Ear Monitors
Stage Map and Channel List
Front of House System Functionality
Considerations when using a Digital Mixer
Creating a Mix Plan
Putting the Pieces Together
Volume Issues
Lesson 11: Putting it All Together
Fundamentals of Building Great Sounds for the Core Instruments
Establishing the Foundation
Using Dynamics and Effects Appropriately
Establishing a Baseline Volume and Keeping It There
Lesson 12: Recording the Gig and More Mixing Techniques
Creating a Mix
Blending
Dynamics
Highlighting Certain Ingredients
Keeping the Focal Point
The Board Recording
Setting Up a Multitrack Recorder to Record the Music Team
Bill Gibson
Author & Instructor
Bill Gibson is president of Northwest Music and Recording and has spent the last 25 years writing, recording, producing, and teaching music. As an audio professional and active sound engineer, Bill has developed unique insight into the techniques and procedures that produce extremely high quality audio, both in the recording studio and in live performances. He is the author of 30 books and videos, and his writings are acclaimed for their straightforward and understandable explanations of audio concepts and applications. He is an instructor at Green River College in Auburn, WA, and holds degrees in composition, arranging, and recording.

As a music pastor and technical director for 15 years at a large contemporary-music oriented church in the Seattle area, Bill gained a unique insight into the integration of ministry, technical and musical considerations, and a quest for excellence. He approaches technical considerations from a musical vantage point, which explains his straightforward and easy-to-understand teaching style.
Desktop Music Production or equivalent knowledge and experience. You should be actively involved with a performance group of some type, whether club band, church music team, or other performance entity. You must be minimally proficient with basic DAW functions and must be able to download, upload, receive, and send audio files across the Internet. You must also have an audio connection from the main FOH mixer in a performance venue to a CD recorder, DAW, or some other audio recording device, and the ability to save the audio data in a format suitable for email or uploading.
The Ultimate Live Sound Operator's Handbook, 2nd Edition by Bill Gibson
The Ultimate Sound Operator's Handbook is written to specifically address the concerns and needs of sound operators of all types. High-quality audio is imperative, whether you're running sound for a rock, country, punk, or jazz band performing in clubs, arenas, or outdoor parks. With the advent and implementation of large-budget multimedia presentations, high-resolution multichannel audio for movies, television, and downloads, any live act must sound great to be well received by today's increasingly savvy audience members.
Live Sound Reinforcement by Scott Hunter Stark
Get ready to learn live sound reinforcement using the best-selling title on the subject available! The simple language, detailed illustrations, and concrete examples in this book are suitable for novice to intermediate-level users. This book outlines all aspects of P.A. system operation and commonly encountered sound system design concerns. Topics include microphones, speaker systems, equalizers, mixers, signal processors, amplifiers, system wiring and interfaces, indoor and outdoor sound considerations and psychoacoustics.
Audio Practice Tracks DVD by Bill Gibson
DVD contains audio files used to practice many of the examples and exercises referenced in Live Sound: Mixing and Recording online course from Berklee Online.
A DAW, such as Pro Tools, Digital Performer, Cubase, Nuendo, GarageBand, Logic Studio, Logic Express, Sound Forge, or similar program, with the ability to save to MP3 format
An iTunes (or equivalent) account to download the music examples or the CDs from which the examples are taken
PC Web Browser: Firefox (Recommended), Chrome, Internet Explorer 10 or higher
Mac Web Browser: Firefox (Recommended), Chrome, Safari
Flash Player: current version
QuickTime: current version
Adobe Reader: current version
A simple decibel meter. For example: Radio Shack Model 33-2055
OPTIONAL: Cable Tester. For example: Behringer CT 100
Windows Vista SP2 or higher
Intel / AMD 1 GHz processor or faster
1 GB RAM
1024 x 768 screen resolution
DVD-ROM drive for book-DVD playback and DAW installation
Audio interface
MIDI or USB interface for your MIDI controller
NOTE: Make sure your PC meets the minimum system requirements for your DAW software
Mac OS X 10.5 or higher
Intel 1 GHz processor or faster
1 GB RAM
DVD-ROM for book-DVD playback and DAW installation
Audio interface
MIDI or USB interface for your MIDI controller
NOTE: Make sure your Mac meets the minimum system requirements for your DAW software.
Level

Duration

12 weeks

3-Credit Tuition

$1,449

Non-Credit Tuition

Add 6 CEUs
---
Winter Term Starts January 12
for Courses and Multi-Course Certificates
---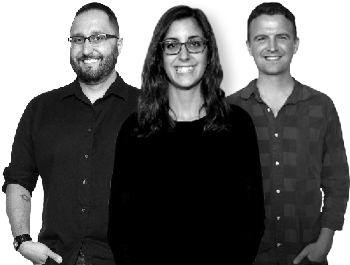 Contact an Advisor
Mon.-Thu., 9AM-8PM EDT
Fri., 9AM-5PM EDT
US: 1-866-BERKLEE
Int'l: +1-617-747-2146
---
Secure form. Berklee Online will not sell or rent your email address to third parties. Our privacy policy.