Get on track to become a Pro Tools Operator from home with the help of Berklee's music production faculty. Berklee Online is the exclusive online provider of the Pro Tools 101 curriculum by Avid, and this course constitutes the first stage of their Pro Tools certification program. Learn the basic principles you'll need to complete a Pro Tools project using Pro Tools, from initial setup to mixdown. Whether your project involves multi-track recordings of live instruments, MIDI sequencing of software synthesizers, or audio looping, Pro Tools 101 will provide you with real-world examples and frequent hands-on assignments designed to teach you how to record, edit, and mix on a basic level.
At the end of the course, you will have an opportunity to take the Avid Pro Tools 101 Exam online.
By the end of this course, you will:
Start up and configure a Pro Tools session
Use the main Pro Tools windows and customize displays
Record audio into a Pro Tools session
Import audio files and clips
Use basic Pro Tools MIDI features
Work with selections and navigate a Pro Tools session
Create audio clips and edit tracks
Create stereo mixes within Pro ToolsProcess audio using native AAX plug-ins
Bounce to tracks and disk
Work with music and post-production projects
Lesson 1: Introduction and Background
Capabilities of Pro Tools Systems
The Evolution of Digidesign and Avid
The Avid Certification Program
The Elements of Sound
Digital Audio Theory
Configuring a Pro Tools System
Assignment 1: Pro Tools System Configuration
Lesson 2: Getting Inside Pro Tools
Starting Pro Tools
Pro Tools File Structure
The Pro Tools Software Interface
Main Pro Tools Windows
Inside the Edit Window: Tracks
Inside the Edit Window: Tools and Modes
The Pro Tools Grand Tour
Assignment 2: Describe Your Experience
Lesson 3: Creating Your First Session
Developing Effective Pro Tools Skills
Locating Sessions
Saving Existing Sessions...and Creating New Ones
Configuring Session Parameters
Adding Tracks
Managing Edit Window Operations
Assignment 3: Make Your Own Session Template
Lesson 4: Making Your First Audio Recording
Configuring Hardware for Recording
Configuring Tracks for Recording
Making a Recording
Organizing after Recording
Assignment 4: Recording Audio into Pro Tools
Lesson 5: Importing Media Into Your Session
Consideration Prior to Import
Using the Import Audio Command
Additional Import Methods
Importing Video
Assignment 5: Importing Audio
Lesson 6: Making Your First MIDI Recording
MIDI Fundamentals
Using MIDI in Pro Tools
Pro Tools MIDI Features
Preparing to Record MIDI
Using Virtual Instruments
Recording MIDI
Viewing and Manipulating MIDI Data
Assignment 6: Recording MIDI-Based Tracks
Lesson 7: Selecting and Navigating
Types of Selections
Working With Edit Selections
Adjusting the Session View
Adding Markers to Your Session
Creating Clips
Assignment 7: Working with Selections and Clips
Lesson 8: Basic Editing Techniques
Setting Up for Editing
Using the Edit Modes
Building Tracks with Clips
Moving and Trimming Clips
Creating Fade Effects
Undoing Your Work
Assignment 8: Clean Up Your Act
Lesson 9: Basic Mixing Techniques
In or Out?
Basic Mixer Terminology
Configuring the Mix Window
Basic Automation
Real-Time Plug-Ins
Assignment 9: Mix a Session
Lesson 10: Finishing Your Work
Backing Up Your Session
Recording a Stereo Mix
Burning Audio on CD
Assignment 10: Remix and Bounce
Lesson 11: Music Hands-On Project
Avid Pro Tools 101 Exam
Project Setup
Planning a Pro Tools Project
Working with MIDI Data
Your Pro Tools Workspace
Exercise: Recording Audio
Exercise: Importing Media
Working with Audio Data
Recording Audio (Extra Credit)
Mixing in Pro Tools
Assignment 11: Finishing Your Work
Lesson 12: Post Hands-On Project
Getting Started
Importing Media
Recording a Project
Editing in Pro Tools
Mixing in Pro Tools
Mixing the Project
Finishing Your Work
Assignment 12: Post Hands-On Project

Andy Edelstein
Author
Andy Edelstein is an active educator, record producer, engineer, and multimedia developer. He is currently Associate Professor of Music Production and Engineering at Berklee, and has also served as Assistant Chair of the Music Production and Engineering Department during his thirty-seven-year tenure at the College. Andy has produced, recorded, and/or mixed numerous records from jazz and rock to folk, Celtic, and blues, including the genre-bending Wayfaring Strangers critically acclaimed Rounder releases, the SpinART debut by independent rockers Apollo Sunshine, and a live album by the longtime bluegrass band Dry Branch Fire Squad, all using his Pro Tools HD system. His recording facility Rapid Eye Music was cited in Mix Magazine's "Class of 2015" article about the acoustical design of the year's coolest new studios. Andy is Principal of Rapid Eye Media, specializing in multimedia production services. His design and production work is featured in a series of award-winning interactive exhibits at the American Jazz Museum in Kansas City, MO and the Longyear Museum in Brookline, MA. Consulting clientele has included the GRAMMY Foundation in Santa Monica, CA. Andy holds a B.S. in Electrical Engineering from the Massachusetts Institute of Technology.
---

Ted Paduck
Instructor
Ted Paduck is an assistant professor in the Music Production and Engineering (MP&E) department at Berklee, where he teaches Mix Techniques 1 and 2, as well as Multitrack Techniques. Since graduating from Berklee in 1991 with a bachelor's degree in Music Production and Engineering, Paduck has worked with an impressive roster of artists.
Early freelance engineering projects in Boston at such studios as Syncro Sound, Newbury Sound, and Sound Techniques eventually led to a staff engineering position at the latter, where he worked with Aerosmith, Duran Duran, Nine Inch Nails, Run DMC, Busta Rhymes, and Erykah Badu, and also engineered television spots for commercials and film scores for Better Than Sex, Prefontaine, and the HBO series Earth to the Moon.
Among his accomplishments is the recording of "Never Grow Old" with the Skatalites for their True Love album, which won a Grammy for Best Reggae Album in 2003. In 2015, he was nominated for Producer of the Year by the New England Music Awards. He has also worked on the film scores for the John Sayles film Silver City and Berklee alum Mike Teoli's film, The Red Thread.
---

Mark Cross
Instructor
Mark Cross is an award-winning producer, composer, mixer, educator, and author with an extensive discography in both film and television that spans over two decades.
As an engineer and mixer, Mark has worked on numerous projects, including the Grammy -winning Shelby Lynne album I Am Shelby Lynne, Randy Newman's Oscar-nominated and Grammy-winning soundtrack for the Disney-Pixar film Cars, the Meet the Parents original film score and soundtracks, and hundreds of episodes of the NBC prime time series ER. Mark's additional film credits include Alien: Resurrection, Seabiscuit, and Beavis and Butthead Do America.
As a composer, Mark has created over a thousand registered tracks for use in hundreds of films and television shows worldwide. He was the lead composer for the NBC prime time series Last Comic Standing and has contributed additional music for American Idol, Curb Your Enthusiasm, the CBS Evening News, HBO's Getting On, and Comedy Central's Key and Peele. Mark has created musical themes for Nickelodeon's Wow Wow Wubbzy, the Seinfeld Season 8 DVD, as well as producing and performing with Grammy winner John Legend on HBO's: Curb Your Enthusiasm.
Mark holds a Master of Fine Arts in Music Education from Boston University as well as a dual Bachelor of Music in Music Production & Engineering and Music Education from Berklee College of Music. He currently teaches Music Technology and Composition for Visual Media at Berklee College of Music, California State University Northridge, and Los Angeles College of Music. Mark authored the book Audio Post Production for Film and Television, published by Hal Leonard and Berklee Press.
---

Richard Mendelson
Instructor
Richard Mendelson is a senior faculty member in the Music Production and Engineering department at Berklee College of Music. A long-time educator, Mendelson specializes in mixing and recording. His former students include many Grammy-winning mixing and recording engineers.
Mendelson's work has been featured in recordings by artists such as Rihanna, Nicole Scherzinger, Fergie, and Garbage, and he is a first-call mix-down engineer in the Boston area. Mendelson is an expert in digital sampling and has created more than 10 international best- selling sample products for Big Fish Audio and East/West Communications.
---

Will Robertson
Instructor
Will Robertson is an accomplished producer, engineer, and performer. Based in Atlanta, Georgia, Will has worked or performed with Grammy-winning and -nominated hit makers such as John Mayer, Clay Cook (Zac Brown Band), Shawn Mullins ("Lullaby"), and Pat Sansone (Wilco). Will has also performed with, arranged for, and recorded artists such as Rebecca Loebe (featured on NBC's "The Voice"), David Berkeley, Nathan Beaver, Arlington Priest, The Brilliant Inventions and Evan McHugh. Will's work has been featured on TV and radio worldwide.
Will holds a bachelor of arts in music from Rice University, where he studied double bass performance, as well as conducting and composition. He graduated from Berklee College of Music's music production and engineering program, where he was the recipient of the National Academy of Recording Artists and Sciences (NARAS) scholarship. He is a multi-instrumentalist, playing upright/electric bass, guitar, and piano, and he has played in, sung in, directed or conducted a variety of ensembles in styles such as singer-songwriter, bluegrass, rock, blues, musical theater, and classical.
Prerequisites
This course requires a basic understanding of recording techniques, processes, and equipment, such as the following:
Miking techniques
Mixer signal flow
Audio monitoring equipment
MIDI devices
---
Required Textbook
---
Software Requirements
Pro Tools 11 or higher (not included with course purchase)
Mac Users
OS X 10.9 Mavericks or higher (click here for system requirements)
Latest version of Google Chrome
Windows Users
Windows 7 or higher (click here for system requirements)
Latest version of Google Chrome
---
Hardware Requirements
Any current audio interface that supports Core Audio (Mac OS) or ASIO (Windows) such as the Avid Mbox 3, Focusrite Scarlett, Presonus AudioBox, etc.
An iLok Smart Key is required for authorization of all Pro Tools systems
Specific hardware and operating system requirements vary depending on your Pro Tools version. For detailed system requirements involving Avid systems, check the Avid listings of systems requirements and approved interfaces. For information about third-party interfaces, contact the product manufacturer directly.
(Please note that some interfaces do not provide microphone inputs, so students who utilize these products will not be able to complete recording assignments. Also note that some interfaces require external preamplifiers in order to record microphone inputs.)
Additional Hardware Requirements
Minimum of one microphone or electric musical instrument (guitar, keyboard, etc.); direct box may also be required (check audio interface specifications)
USB MIDI keyboard/controller
Monitoring via loudspeakers and/or headphones
Webcam
---
Comments
Got a question? Contact our Academic Advisors by phone at 1-866-BERKLEE (U.S.), 1-617-747-2146 (INT'L), or by email at advisors@online.berklee.edu. We can also answer basic questions in the comments below. Please note that all comments are public.
---
Level

Duration

12 weeks

3-Credit Tuition

$1,479

Non-Credit Tuition

$1,229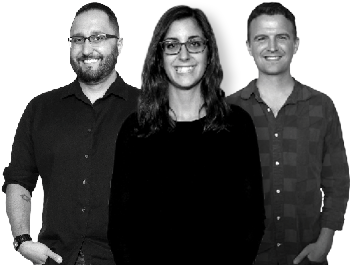 ---
Create a Free Account
Request Information
Create an account to download our catalog, get our newsletter, and more.
Stay Informed About This Course
Create an account to download our free course catalog, and receive updates about this course.
Sign Up to Sample a Lesson
Secure form. Berklee Online will not sell or rent your email address to third parties.
Our privacy policy