Ableton Live is a unique and fun environment for exploring sound, composition, and performance.
This course is for:
Novices that want to learn to make music
Experienced producers wanting to learn Ableton Live
DJs wanting to expand into music production
Performers wanting to add digital tools into their performance
Ableton Live Fundamentals is a perfect point of entry if you're looking to learn this fascinating program, which will open up new possibilities and change the way you think about making music. Ableton Live is not only an ideal tool for recording, but it can also be used for composing, arranging, mixing, and especially performing. This course will touch upon all of these fundamentals, also covering aspects of production, synthesis, sampling, effects processing, and workflow inside of this unique software.
Every week you'll receive both technical and musical guidance which will allow you to create your own original productions inside of Ableton Live. You'll engage in hands-on experimentation, always making music throughout the 12 weeks of this course. All types of creation and styles are supported.
Upon completion of Ableton Live Fundamentals, you will have composed and produced five original pieces of work and you'll feel confident and empowered to challenge yourself even further inside Ableton Live.
By the end of the course, you'll be able to:
Program drums in Ableton Live
Compose in Ableton Live using MIDI sequencing and MIDI editing
Create an arrangement using mappings, groupings, and tracks
Export your arrangements
Set up inputs and outputs
Record audio
Convert audio to MIDI
Use the Simpler instrument
Use automation
Consolidate clips
Build sounds using Racks
Convert MIDI to audio
Freeze tracks
Mix your projects using dimension
Perform gain staging
Use Audio and MIDI effects to enhance your project
Remix songs
Manage your computer's CPU usage
Troubleshoot computer and session issues
Prepare your session for live performance
Record your live performance
Lesson 1: Drum Programming
Sessions and Arrangements
Audio Preferences
Quantization
MIDI
MIDI Preferences
MIDI Programming
MIDI Editing
Groove
Assignment 1: Drum Programming
Lesson 2: MIDI Composing
MIDI Sequencing
Composition: Contrast and Repetition
Motific Development
Harmonies
Using Apps to Implement Music Theory
Session View Automation
File Management
Assignment 2: MIDI Composing
Lesson 3: Arranging
Mappings
Grouping
Tracks
Send/Return
Controllers
Moving From Session to Arrangement View
Frequency Spectrum
Automation in Session View
Consolidating Clips
Exporting Your Arrangement
Assignment 3: Create Final Version of Project
Lesson 4: Audio Playground
Setting up to Record
Input/Output (I/O)
Sampling Rate
Bit Depth
Buffer
Recording Audio
Audio to MIDI
Simpler in Classic Mode
Assignment 4: Create a Short Composition
Lesson 5: Building Sounds
Racks
Instrument Racks
Key and Velocity Ranges (Splits)
MIDI Effects
Arpeggiator
Pitch
Macro Controls
Saving to User Library
MIDI to Audio
Freezing Tracks
Assignment 5: Building Sounds
Lesson 6: Mixing
Dimension
Width
Depth
Height
Time
Sectional Contrast and Timbre
Critical Listening
Managing Volume
Gain Staging
Session Organization
Assignment 6: Create Your Arrangement and Mixing for Dimension
Lesson 7: FX Processing
Audio Effects
Brightness
Autofilter
EQ8
Sends
Time-Based Processors
Effects Automation
Assignment 7: Use Effects to Finish Your Project
Lesson 8: Remixing
Warping
Crossfader
Simpler: a Second Look
Remixing
Assignment 8: Create a Remix
Lesson 9: Pre-Production
Big Picture: What, How, and Why
References
Form
Energy
Sonic Palette
Curation and Prep
Session Prep
Assignment 9: Generate Ideas in Pre-Production
Lesson 10: Production
CPU Management
Troubleshooting Computer and Session Issues
Session File Management
Relinking Missing Files
Deleting Unused Files
Collaboration
Redundancies
Mixing With a Controller
Assignment 10: Compose, Sequence, and Record
Lesson 11: Performance
Moving From Arrangement to Session View
Performance Techniques
Live Looping
Record Quantization
Launching
Follow Actions
Scene Changes
Live Effects Processing
MIDI Mapping
Playing Along
Recording Your Performance
Assignment 11: Format Your Arrangement for Performance
Lesson 12: Looking Ahead
Artist Interviews
Home Studio Setups
Exploring Additional Topics
Synthesis, Sampling, and Digital Signal Processing
Assignment 12: Review Your Classmates' Final Performances

Erin Barra
Author & Instructor
Erin Barra has been a key player in the creative process of many projects from conception to final master to stage performance. With a wide ranging skill set (educator, songwriter, producer, multi-instrumentalist, music technology consultant), she enables people to create content they're personally invested in and execute their ideas.
Specializing in music technology integration, she works with artists and bands looking to integrate laptops and digital technologies into their writing, production and stage setups, and has developed, taught and executed several music technology curriculums at the open source (Coursera and ROLI), K-12 (Beats By Girlz), and collegiate levels (Berklee College of Music, Berklee Online).
An authoritative voice in music technology education, she is an associate professor in the Songwriting department at Berklee College of Music and is one of the leading product specialists for the Berlin-based music software company Ableton. A natural collaborator, Erin has had the opportunity to work with an array of artists, from Grammy winners like John Oates, George Massenburg, Kathy Mattea, and Elliot Scheiner, to those at the front lines of the independent movement like Res, Miles Robertson, and Ari Raskin. She holds a degree in Songwriting from Berklee College of Music and has 20+ years of keyboard/piano experience.
---

Loudon Stearns
Author
Loudon Stearns is an associate professor at Berklee College of Music, a course author and instructor at Berklee Online, and an active media-artist. Within the Contemporary Writing and Production department at Berklee College of Music, he prepares students to work as independent composers and producers in a technology-laden music industry. Online, he focuses on the latest electronic music styles and music-technology innovations, showing students how to analyze contemporary styles and use the latest music technology in their own works. An innovator in both education and art, Loudon authored a Massive Open Online Class, "Introduction to Music Production," that has provided high-quality free education to hundreds of thousands of students, received an award from the University Professional and Continuing Education Association for "Excellence in Teaching" and received the "Excellence in Media Art" award from the Emerson College Visual and Media Art department.
Holding a Bachelor of Music in Contemporary Writing and Production and Bass Performance from Berklee College of Music, and a Master of Fine Arts in Media Art from Emerson College, Loudon pulls from a broad range of skills in the creation of his own multi-media performances that include live music, projection-mapping, dance, visual art and interactivity. Of particular interest is using the entire world as a performance space by using internet streaming to coordinate numerous performers and audiences on vastly different parts of the globe. The technical and aesthetic challenges of this type of performance are new and exciting and require the sort of broad skill-set that Loudon has developed through his extensive institutional and self education in music, sound, performance, motion graphics, photography, programming, and construction.
---

Rishabh Rajan
Instructor
Rishabh Rajan is an educator with eight years of experience in higher education, having taught in schools in India, Malaysia, and the US. He is an Ableton Certified Trainer, Apple Certified Trainer for Logic Pro, and Avid Certified Instructor for Pro Tools. He is also an accomplished electronic music producer, writing future bass music and performing mashups under the alias code:MONO. He has worked as a sound designer for Twisted Tools, Meta Function and Bela D Media, and is currently developing sample libraries of Indian instruments with Crypto Cipher. His products have been used by BAFTA-, Emmy-, and Grammy-nominated composers from around the world. He has written three eBooks on sound design, which are all available on the Apple iBookStore. He has also developed over 30 sound design and music production streaming video courses for macProVideo and AskVideo. Aside from being a regular contributor to the online music production news blog Ask.Audio, he also hosts a YouTube channel where he regularly posts sound design/synthesizer tutorials and mashup performances.
---

Kareem Clarke
Instructor
Kareem Tony Clarke is a DJ, music producer, and label owner. Throughout his career, he has performed at major clubs in New York City, toured US colleges, performed at TEDxBerkleeValencia, played at SXSW 2017, and held DJ residencies in Valencia, Spain. In 2016 he founded the deep house and techno label Digital Den Records with fellow Berklee alum Ian Cahill.
Kareem holds a BA in Engineering Studies from Lafayette College, as well as an MA in Global Entertainment and Music Business and an MM in Music Technology Innovation from Berklee College of Music.
Prerequisites
There are no prerequisites, this course is designed for those with no experience with Ableton Live.
---
No Required Textbooks
---
Software Requirements
*Berklee Online and Ableton have come together to offer an educational discount on Ableton Suite 9. Once you enroll in the course, you will be able to purchase the software at the discounted price through the Required Course Materials link on your My Home page.
Mac Users
OS X 10.9 Mavericks or higher (click here for system requirements)
Latest version of Google Chrome
Windows Users
Windows 7 or higher (click here for system requirements)
Latest version of Google Chrome
---
Hardware Requirements
MIDI controller recommended
Audio interface
Microphone
Associated cables
2 GB RAM (4 GB recommended)
500 MB hard drive space
Speakers or headphones
Webcam
Internet connection with at least 4 Mbps download speed (www.speedtest.net to verify or download the Speedtest by Ookla app from your mobile app store)
---
Comments
Got a question? Contact our Academic Advisors by phone at 1-866-BERKLEE (U.S.), 1-617-747-2146 (INT'L), or by email at advisors@online.berklee.edu. We can also answer basic questions in the comments below. Please note that all comments are public.
---
Level

Duration

12 weeks

3-Credit Tuition

$1,479

Non-Credit Tuition

$1,229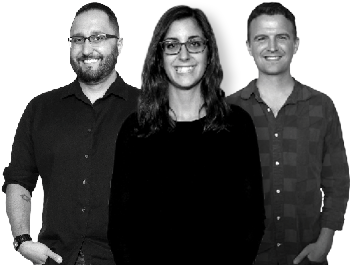 ---
Create a Free Account
Request Information
Create an account to download our catalog, get our newsletter, and more.
Stay Informed About This Course
Create an account to download our free course catalog, and receive updates about this course.
Sign Up to Sample a Lesson
Secure form. Berklee Online will not sell or rent your email address to third parties.
Our privacy policy