Prince Charles Alexander may have engineered some of the most iconic rap recordings of the '90s, but it wasn't until he stopped to actually listen to Biggie Smalls that he realized what an important piece of hip-hop history he was helping to craft.
Prince Charles Alexander—a course author for Berklee Online's new Master of Music in Music Production degree—worked as a sound engineer for Bad Boy Records from 1992-2004. In this second installment of Berklee Online's Master Track series, he says his prior career as a funk musician made him hold a grudge against hip-hop: "Rap took our jobs away," he says.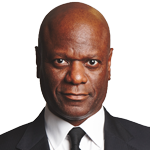 But he made the leap to work for Bad Boy Records because he respected the entrepreneurial skills of Bad Boy label head Sean Combs AKA Sean "Puffy" Combs AKA Puff Daddy AKA Puffy AKA Puff AKA P. Diddy AKA Diddy. As an engineer, his focus was on making sure the vocal sounds were the right quality for the recording, so he didn't always listen to what was actually being said into the mic. Then an assistant engineer asked him incredulously if he was listening to the young man in the vocal booth, who happened to be Christopher Wallace AKA Notorious B.I.G. AKA Biggie Smalls AKA Big Poppa. It was then that he began to understand that rap wasn't something to hold a grudge against, but something to celebrate.

About the Master Track Series: Berklee Online is celebrating the instructors of their brand new master's degree programs with a series of animated videos. The videos will roll over the next few months as the application deadline approaches for the two master's degree programs: a Master of Music in Music Production and Master of Arts in Music Business.

This video series not only shares compelling stories but also shines a spotlight on these Berklee instructors who have made great contributions to the music industry. Their talent, experience, and knowledge is priceless and is now accessible to post-graduate students accepted into Berklee Online's master's degree programs.

To apply, visit online.berklee.edu/apply.