The growing innovation of digital technology in media has changed the perspective on audio post production for film and television. The post production industry is now driven by the advent of digital audio, video and effects within digital audio workstations. Despite this imploding digital revolution, the one thing that remains consistent is the need for individuals thoroughly educated in the process and applications of this technology and evolving into technicians with creative problem solving skills.
Audio Post Production for Film and TV will teach you the specific techniques and strategies used by working professionals during the post-production process. You will learn how to spot, edit, and assemble dialogue, sound effects, foley, and music, in addition to mixing and prepping the audio for film and television using the industry standard, Pro Tools. The course begins with a real-world overview of audio post production, including its evolution, methods, sound crew, and media formats. It then explores techniques and tips for recording location sound, using sound effects libraries, editing production dialogue, and directing and recording a foley session. You will learn strategies for working with composers and music supervisors, how to edit songs to fit a scene, and how to record and mix score music. In addition, you will learn how to assemble a pre-dub or temp mix (to group and sub-mix tracks into stems for the final dub), create the final dub, and prepare the mix for foreign distribution and final delivery. Contributors to the course material have worked on television and film productions such as Curb Your Enthusiasm, The Hills, Cider House Rules, U2 Rattle and Hum, Rescue Me, Grey's Anatomy, and many more.
Throughout the course, you will have numerous opportunities to apply the techniques you are learning to real-world situations. By the end of the course, you will have completed full audio post-production, including sound design (sound effects), foley, dialogue, and music for a short film or portion of a film. In addition, you will have acquired the knowledge and skills needed to gain employment in this fast-paced and exciting industry.
By the end of the course, you will be able to:
Understand the roles of participants in film production
Understand the workings and flow of the post production industry
Synchronize audio to video and filmrecord and edit location sound
Integrate sound effects
Record and edit ADR (replacement dialogue)
Create and edit foley effects
Mix and edit musiccreate a mix for foreign distribution
Archive and deliver a final mix
Lesson 1: Introduction to Post Production
Audio Post Production Overview
Assessing the Post Elements in a QuickTime Movie
The History and Evolution of Sound for Film and Theater
Basic Pro Tools Set Up for Post Production
Importing a QuickTime Movie into Your Pro Tools Session
Lesson 2: Post Production in Depth
The Process, Methods, Tools, and People of Production and Post Production
Post Production Media
Digital Audio File Formats
Film and Video Formats and Applications
Synchronization
Ensuring that the SMPTE Reader in Pro Tools and QuickTime are the Exact Same
Lesson 3: Location Sound Recording
The Process, Methods, and Tools of Location Sound
Introduction to the Location Sound Crew
In Depth Look at Transfers
Reviewing and Assessing the Location Sound Schedule for a Feature Film
Lesson 4: Working with SFX and SFX Libraries
Introduction to Sound FX and SFX CD
Transferring SFX to Computer and Managing Data with Workspace
Spotting SFX
Importing and Creating a Palette of SFX for a Project
Backgrounds and Room Tones
Spotting/Identifying Backgrounds for a QuickTime Movie
Spotting, Editing, and Assembling SFX and Backgrounds for a QuickTime Movie
Lesson 5: Production Dialogue and ADR/Dialogue Replacement
Introduction to Production Dialogue and ADR
Setting Up a Pro Tools Session for ADR
Production Dialogue and Checker Boarding within Pro Tools
Presentation of ADR with regards to Production Dialogue
Identifying/Spotting Expletives in a QuickTime Movie and Listing Them on the ADR Cue Sheet
Preparing Physical Studio Space for Voice Recording
Recording Voice Over for Announcer in a QuickTime Movie
Lesson 6: Identifying and Creating Foley SFX
Introduction to Foley
Preparing a Pro Tools Session for Multiple Passes of Foley FX
Spotting Foley and Creating Cue Sheets
Spotting and Preparing to Record Foley for a Simple Scene
Preparing a Physical Studio Space for Foley Recording
Directing and Recording a Foley Session
Recording Spotted Foley for a QuickTime Movie
Lesson 7: Temp and Source Music Editing for Film and TV
Introduction to Music Editing
Assessing the Music Elements of a QuickTime Movie
Presentation of Temp and Source Music
Placing Temp and Source Music in a QuickTime Movie
Techniques for Editing Temp Music
Choosing from the Music Provided and Placing/Editing Temp and Source Music for a QuickTime Movie
Lesson 8: Mixing Music for Film and Television
Introduction to Score Music and the Participants
Creating a Pro Tools Template for Mixing Music in Stems
The Process of Score Mixing
Identifying Music Score Music in the QuickTime Movie and Note the Pre-Records Used with the Orchestra
Using Pro Tools as a Platform for Recording and Mixing Music for Film and Television
Applying the Pro Tools Music Mixing Template to the Score Provided and Set Up for a Mix
Mixing the Music Score Elements for a QuickTime Movie
Lesson 9: The Pre Dub/Temp Mix
Assessing the Post Production Elements for a Movie Clip Prepared by Editorial (Foley, SFX, Backgrounds, Dialogue, ADR, Walla, Music Score, and Source)
Interview with Three Working Professionals on the Applications and Benefits of Pre Dubs
Trimming, Editing, and Leveling to Clean Up the Post Production Elements for a QuickTime Movie
Track Organization Techniques
Pre Dub (Editing, Cleaning, Organizing, and Creating a More Manageable Track Count) for the Elements of a Quick Time Movie
Lesson 10: The Final Dub
Introduction to the Final Dub and Presentation of Dub Stages Big and Small
Templates for Different Scenarios
Creating a Stereo Template for a Final Film Mix
Plugins for Mixing Dialogue, Music, and Effects
Augmenting the Template for Dialogue, SFX, and Music Units
Introduction to Advanced Templates
Creating an Advanced Template for a Final Dub
Creating a Final Mix for the Elements for a QuickTime Movie
Advanced Pro Tools Template Creation for Final Dubs
Creating a Final Mix for a QuickTime Movie
Lesson 11: The M&E Mix (Music and Effects Mix for Foreign Distribution)
Introduction to the M&E
Identifying and Documenting Any Discernible English Dialogue from the Music and Effects Stems
Different M&E Scenarios, Situations, and Techniques
Effectively Removing Any Discernible English Dialogue from the Music and Effects Stems
Mix Techniques Used to Breathe Life Back into the M&E
Identifying and Documenting Holes in the Mix Created by the Lack of Production Dialogue
Replacing/Recreating All Discernible English in Music and Effects Stems/Gap Filling Techniques
Creating an M&E Mix from the Print Master and Stems from Lesson 10
Lesson 12: Delivery and Archiving
Deliverables, Formats, and Deadlines
Preparing Deliverables in Pro Tools
Testing
Verifying Functionality Deliverables
Final Implementation and Delivery
Preparing Sound Assets
Delivering the Print Master, M&E, and Stems of a QuickTime Project and Verifying and Finalizing Final Audio Paperwork

Mark Cross
Author & Instructor
Mark Cross is a successful producer, composer, and mixer with an extensive discography in both film and television that spans over two decades. He currently composes for the NBC prime-time hit show Last Comic Standing, and contributes additional music to the Fox prime-time hit series American Idol, HBO's Curb Your Enthusiasm, Kathy Griffin's My Life on the D List (on Bravo), and Denise Richards's It's Complicated (on E!).

Other recent projects include composing for NASA and The X-Prize Foundation, scoring the award-winning short Undefended for the Directors Guild of America, and working with James Newton Howard, Martin Davich, and Youssou N'Dour on the score for I Bring What I Love, a documentary on N'Dour's career, focusing on his controversial Grammy-winning album Egypt.

Cross has created musical themes for Nickelodeon's Wow Wow Wubbzy, the Seinfeld Season 8 DVD, as well as producing and performing with Grammy winner John Legend on HBO's Curb Your Enthusiasm. He has worked on numerous albums, film scores, and television episodes, including the Grammy-winning I Am Shelby Lynne, Randy Newman's Oscar-nominated and Grammy-winning CARS and Meet the Parents score and soundtracks, along with mixing hundreds of episodes of the NBC prime-time show ER. Cross has been a voting NARAS member (Grammy Awards) since 2000 and served in the NARAS Producers & Engineers Wing from 2007 to present (he is currently Committee Chair). He now sits on the 2008-2010 NARAS Board of Governors.
Prerequisites
Completion of Pro Tools 101 and Pro Tools 110, or equivalent knowledge or experience is required. Students must be proficient working within Pro Tools and have the ability to perform basic recording, editing, and mixing tasks.
---
Required Textbooks
None required
---
Software Requirements
Pro Tools 10 or higher
Customized SFX Library "The Edge Edition 2" from The Hollywood Edge
Mac Web Browser: Firefox (Recommended), Chrome, or Safari
PC Web Browser: Firefox (Recommended), Chrome, Internet Explorer, or Edge

Flash Player (if using the Record Live tool)



---
Hardware Requirements
All Users
Pro Tools-compatible audio interface
Microphone to record dialogue, foley, and custom sound effects, such as the AKG 414, Rode NTK, Audio Technica 4030, Neuman KM84, Sennheiser 416, or Shure SM57
High quality headphones (Sony 7506 or equivalent)
2 GB RAM, 4 GB RAM recommended (Pro Tools 12 requires 8 GB)
For detailed system requirements, check the Avid Support Page
Mac Users
OS X 10.7 or higher
Webcam
PC Users
Windows 7 or higher
Webcam
---
Level

Duration

12 weeks

3-Credit Tuition

$1,479

Non-Credit Tuition

$1,229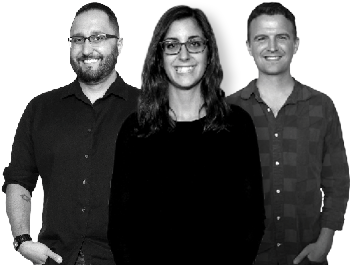 ---
Secure form. Berklee Online will not sell or rent your email address to third parties.
Our privacy policy