Harmony and ear training are the building blocks of music, much in the way that grammar and your ability to listen provide a foundation for language. Music Foundations is designed to give you exposure to essential concepts in harmony and ear training to strengthen your musicianship, regardless of the instrument or style of music that you play. Berklee degree programs require a core foundation in harmony and ear training. In order to get the most out of your music theory studies, it is important to know the basics about chords, melodies, rhythms, scales, time keeping, solfege, and how all of these elements come together to create music. This course will assist you in growing your skills in all these areas. You will use the keyboard, your voice, and interactive practice routines to understand and memorize some fundamental facts about music that you will apply directly to your music pursuits throughout life.
By the end of the course, you will be able to:
Play and write six major scales and the chords that they create
Identify notes in a scale
Understand the basic beats in a piece of music and how they can be combined and divided
Use some basic conducting patterns
Understand more about your voice
Sing using solfege
Notate (write) all of these things so you can share ideas with other musicians
Lesson 1: Pitch and Note Names
What Is Ear Training?
What Is Harmony?
Harmony: Pitch and Music Notation
Harmony: Note Names and the Staff
Lesson 2: Beat, Meter, and the Major Scale
Ear Training: Defining Beat and Meter
Solfege and the Major Scale
Harmony: Notes and Rests
Harmony: Meter and Time Signature
Lesson 3: Vocal Introduction and the C Major Scale
Ear Training: You, the Instrument
Harmony: Playing the C Major Scale
Harmony: Writing the C Major Scale
Harmony: Half Notes and Rests
Harmony: Intervals on the Keyboard
Lesson 4: Beginning Conducting and Intervals
Ear Training: Let's Try Conducting
Harmony: Half and Whole Steps
Harmony: The Interval of the 3rd within the Major Scale
Lesson 5: Accidentals and the Tone Ladder
Ear Training: Exploring the Pitches
Harmony: Accidentals
Harmony: The G Major Scale
Harmony: The Tie
Harmony: The Interval of a Fifth
Lesson 6: Chord Introduction and Movable "Do"
Ear Training: What's Up with Movable "Do"
Harmony: Chords
Harmony: Chords in C Major
Lesson 7: Diatonic Triads, the Bass Part, and 2/4 Time
Ear Training: Write Out the Song—2/4 Time
Harmony: The Rhythm Dot
Harmony: The F Major Scale and Diatonic Triads
Lesson 8: Eighth Notes and Rests
Ear Training: Sounds and Silences Faster than the Beat
Harmony: Eighth Notes and Eighth Note Rests
Harmony: Key Signatures
Lesson 9: Tendency Tones and the Key of B-Flat
Ear Training: Note Groups called Tendency Tones
Harmony: Key of B-Flat
Harmony: Diatonic Triads in B-Flat
Lesson 10: Larger Intervals and Harmonic Analysis
Ear Training: Singing and Identifying 3rds
Harmonic Analysis
Harmony: Exploring Larger Intervals
Ear Training: Scale in Thirds
Lesson 11: Introduction to Harmonizing and the Circle of Fifths
Ear Training: Dig In a Bit More—Form and Harmonizing a Melody
Harmony: C, F, and G Major Scales
Harmony: Stepping Up in Fifths
Harmony: Key of A and D Major
Harmony: The Circle of Fifths
Lesson 12: Course Review
Ear Training: What's Next?
Note Identification in Both Clefs
Chords Spelling
Scale Spelling
Chord Progressions

Yumiko Matsuoka
Author & Instructor
Originally from Tokyo, Japan, Yumiko Matsuoka is a Berklee graduate and a professor in the Ear Training department. She has also taught vocal writing in the Contemporary Writing and Production department. Yumiko is the founder of the Boston-based a cappella quintet Vox One, whose albums Vox One, Out There, Chameleon, and Pure Imagination have won multiple awards from the Contemporary A Cappella Society of America (CASA). Vox One has performed locally as well as nationally, and has toured in Japan several times.
Her arrangements and compositions can also be heard on her anthology To Every Thing There Is A Season, Vox One's Say You Love Me, and on recordings by other a cappella groups around the globe. Recent works include arrangements of the Beatles songs for Houston Chamber Choir, a composition celebrating Shakespeare's 400th anniversary for Stile Antico and Folger Consort, as well as chapters on a cappella arranging for A Cappella Perfect Book Advanced, published in Japan. Yumiko has also written for Japanese TV commercials including Toyota, Sharp, Meiji Seika, and Japan Energy Corporation. Some of her arrangements have been published by the University of Northern Colorado Jazz Press and by Edition Kawai in Japan. She is active as a coach and adjudicator, and gives workshops throughout the U.S., Japan, and Korea. Since 1998, she has served as an adjunct faculty member for ensemble singing workshops hosted by a New York-based ensemble, the Western Wind.
---

Joseph Mulholland
Author & Instructor
Joe Mulholland is a professor in the Harmony department at Berklee College of Music. He teaches all the core Harmony classes, as well as the electives Harmony of Brazilian Song, Advanced Harmonic Concepts, Advanced Modal Harmony, and Reharmonization Techniques. He created and teaches the Jazz Composition course and the Music Foundations course for Berklee Online, and gives private Skype lessons in jazz songwriting to students around the world.
In his capacity as chair of the Harmony department (2005-2015) at Berklee, Joe extensively revised the Harmony 2 and 3 workbooks and wrote the Music Application and Theory workbook for first-year students, as well as editing and contributing substantially to the Study Supplement for that course. With his colleague Tom Hojnacki, Joe wrote The Berklee Book of Jazz Harmony (Berklee Press), the new Harmony 2 workbook, and the Harmony 2 Study Supplement.
An accomplished pianist, recording artist, composer, and teacher, Joe has released five albums of original music and has composed electronic scores for Boston-area dance companies, including a Tango Suite commissioned by the Northeast Youth Ballet that received performances in Boston and New Jersey. Joe also performs as a vocal accompanist. In his role as music director for the Windhover Center for the Performing Arts, he composed and recorded sound design and songs for original productions of Peer Gynt and Dogtown Common. He also wrote 11 songs and three dance numbers for the original musical The Battle for Pigeon Cove Harbor, which received a three-week run in theaters on the North Shore of Boston.
Before coming to Berklee, Joe taught piano and ensemble at Brown University and Boston-area music schools, as well as serving as music director for Didi Stewart and Friends, an award-winning ensemble devoted to presenting full-length tributes to composers and performers in the American Songbook and classic R&B styles.
---

Gaye Tolan Hatfield
Author & Instructor
Gaye Tolan Hatfield is a graduate of Berklee College of Music and a professor in the college's Ear Training department. She has also taught in the Harmony, Voice, and Ensemble departments, and co-wrote and teaches the Berklee Online course Music Foundations. Her work outside of the college includes writing, arranging, transcribing, and performing locally as a vocalist, pianist, and flutist. She has assisted orchestrators for the Boston Pops, and in the summer of 2013, wrote a choral arrangement that was performed at the Pops 4th of July concert.
Hatfield's compositions can be heard on a variety of television shows, including Navy NCIS, History Detective, The Young and the Restless, Revenge, NUMBER3, C.S.I. NY, Good Wife, and United States of Tara, in addition to the films Dear John and What To Expect When You're Expecting. She has also been a member of the Providence Singers, and penned an arrangement of "Someone to Watch Over Me" for their 2007-2008 Gershwin tribute concert.
Gaye earned 2015 and 2016 Daytime Emmy award nominations for her work as a member of the composing team for The Young and the Restless.
---

Kris Adams
Instructor
Kris Adams is a Professor in the Harmony Department at Berklee College of Music and also teaches in the Voice and Ensemble Departments. She is the author of Sing Your Way Through Theory, A Music Theory Workbook For The Contemporary Singer. Her recording credits include two television specials for PBS and three CD releases, "This Thing Called Love," "Weaver of Dreams" and "Longing" on Jazzbird Records. Kris has shared the stage with Joe Lovano, Wayne Escoffery, Lee Musiker, Cameron Brown, Billy Drummond, Bill Pierce, Harvie S, Jay Leonhart and Michelle Hendricks. She has performed and given clinics in New England, New York, Los Angeles, Brazil, Germany and Italy, recently, at the Fara Sabina Jazz Festival along side Jonathan Kreisberg, Kevin Hays, Rueben Rogers and Gregory Hutchinson.
---

Danny Morris
Instructor
Danny "Mo" Morris is a professor in the Bass department at Berklee College of Music, and has worked with students since 1988. Danny is known for his muted tone, warm personality, and ability to work with all levels of students. "My mission is really to teach students how to develop their individuality in terms of their rhythmic concept and their tonal concept, what notes to play and when," he says. "There's a consequence to every note you play. And even when you don't play, such as when there's a rest, there's a consequence, because when the bass comes in, it's going to be huge."
Danny teaches courses on artistry and professional development at Berklee's Boston campus. He is the faculty ambassador to the Berklee Valencia campus. In the 1980s, Danny was the bassist for the James Montgomery Blues Band and the Jon Pousette-Dart Band.
"I absolutely love teaching," he says. "It's intriguing to work with the language of music and the art of playing and developing songs for live performance. I'm proud to have taught so many students who are having successful music careers and families. That's the most satisfying aspect of my job."
---

Gail Mcarthur-Browne
Instructor
Gail McArthur-Browne is an assistant professor in the Contemporary Writing and Production department at Berklee College of Music. She is a saxophonist, composer, and arranger originally from Glasgow, Scotland. She has performed with many great musicians, including Benny Carter, Gerry Mulligan, Grover Washington, Don Cherry, Jackie McLean, Antonio Sanchez, Christian McBride, Dirty Dozen Brass Band, Maria Schneider, The Scottish National Jazz Orchestra, Vital Information, Dave Weckl, and Horacio "El Negro" Hernandez.
McArthur-Browne has won many awards, including The Princes Trust Award, STUC James Milne Award, Scottish International Education Award, The Cross Trust Award, Mary Patton Rowan Award, and the Cosmopolitan Magazine and American Express Performing Arts Award. She has made several television appearances, including U.K. Channel 4 Television, "Down the Line," CNN's Berklee Special, WBZ4 News, and CN8 "Nitebeat." In 1999 and 2000, she was commissioned by the Scottish Arts Council and composed pieces for the Scottish National Jazz Orchestra.
More information:
Prerequisites
---
Required Textbooks
---
Software Requirements
A basic audio recording tool that will allow you to record yourself playing along with a background track and save the recording in MP3 format. You will have a tool to use for this purpose inside the learning environment. Alternatively, you can use software like Audacity (Windows) or GarageBand (Mac)
Mac Users
OS X 10.9 Mavericks or higher (click here for system requirements)
Latest version of Chrome (recommended), Firefox, or Safari
Windows Users
---
Hardware Requirements
A built-in microphone or an external microphone plugged directly into your computer (via built in ports or an external audio interface)
2 GB RAM (4 GB recommended)
500 MB hard drive space
Speakers or headphones
Webcam
Internet connection with at least 4 Mbps download speed ( http://www.speedtest.net to verify or download the Speedtest by Ookla app from your mobile app store)
---
Comments
Got a question? Contact our Academic Advisors by phone at 1-866-BERKLEE (U.S.), 1-617-747-2146 (INT'L), or by email at advisors@online.berklee.edu. We can also answer basic questions in the comments below. Please note that all comments are public.
---
Level

Duration

12 weeks

3-Credit Tuition

$1,479

Non-Credit Tuition

$1,229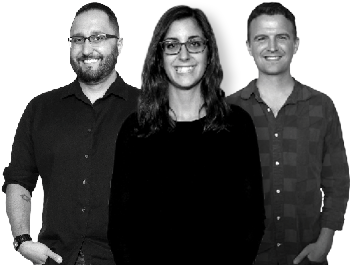 ---
Create a Free Account
Request Information
Create an account to download our catalog, get our newsletter, and more.
Stay Informed About This Course
Create an account to download our free course catalog, and receive updates about this course.
Sign Up to Sample a Lesson
Secure form. Berklee Online will not sell or rent your email address to third parties.
Our privacy policy