Music History of the Western World 1: Medieval, Renaissance, and Baroque
Author: Tom Rudolph
• Course Code: OLART-233
Music History of the Western World 1, explores the development of Western European music from its earliest traceable roots during the Antiquity and Middle Ages, through the Renaissance and the Baroque periods. You will experience the music that led to the Classical, Romantic, and Modern eras - music that is, in its own right, sophisticated, diverse, entertaining, solemn, and emotionally rich. Composers studied include Guillaume de Machaut, Josquin des Prez, Claudio Monteverdi, Guillaume Dufay, J.S. Bach, and G.F. Handel. Other relevant information from these periods will be included with a focus on music and its impact on society of the times.
By the end of the course you will be able to:
Recognize the major composers of each era studied and a few of their principal works
Identify the representative musical forms and genres used during this time period
Identify the representative musical forms and genres used during this time period
Identify some of the technical aspects of music from each era studied such as melody, harmony, rhythm, musical instruments, and performance techniques
Associate the key aspects of culture, society, history, and geography that relate to music in Western Europe during the Antiquity, Middle Ages, Renaissance, and Baroque periods
Lesson 1: Music in Ancient Greece, Early Middle Ages, and Chant
Music in Greek Society
Ancient Greek Instruments
Music in Greek Philosophy
Greek Music Theory
Antiquity to the Middle Ages
Chant in the Monastery and Convent
Lesson 2: Late Chant, Troubadours, and Early Polyphony
Music Theory in the Monastery
Later Medieval Chant
Liturgical Drama
Troubadours and Trouvéres
Medieval Musical Instruments
Lesson 3: The Development of Polyphony in the Middle Ages
Early Polyphony
Music in Medieval Paris
Music in the Cathedral Close and University
Carmina Burana
Instruments in the Middle to Late Middle Ages
Lesson 4: Music Theory of the Ars Antiqua and Ars Nova
Franco of Cologne
Music at the Court of the French Kings
Symbolic Scores and the Ars Subtilior
Fourteenth-Century Music in Reims
Lesson 5: Music in Florence and Music In England
Music in Florence
Music at the Cathedral of Florence
Music in England
Lesson 6: The Early Renaissance
Music at the Court of Burgundy
Music of the French Royal Court
Music of the Low Countries
Lesson 7: Popular Music in Florence, Music in Paris, and Josquin dex Prez
Carnival Song and Lauda, Frotolla and early Madrigal
Josquin des Prez
Music in Renaissance Paris
Renaissance Instruments
Lesson 8: Reformation, Counter-Reformation, and Music England
The Protestant-Catholic Confrontation
Rome and the Music of Counter-Reformation
Early Vocal Music in England
Instrumental Music in England
Lesson 9: The Early Baroque Music
Characteristics of Early Baroque Music
The Birth of Opera
The Concerted Style
Lesson 10: Baroque Religious and Instrumental Music
Religious Music in Rome
Instrumental Music in Italy
Instrumental Music in Germany and Austria
Lesson 11: Henry Purcell and G.F. Handel
Vocal Music in Paris
Instrumental Music in Paris
Henry Purcell
George Frideric Handel
Lesson 12: Johann Sebastian Bach
Bach's Instrumental Music in Weimar
Bach's Instrumental Music in Cothen
Bach's Vocal Music in Leipzig

Tom Rudolph
Author & Instructor
Thomas E. Rudolph, Ed.D., is a national leader in the field of music education and technology. He is one of the founding directors of the Technology Institute for Music Educators; adjunct assistant professor of music at the University of the Arts in Pennsylvania; and director of music for the Haverford School District in Haverford, Pennsylvania. He has trained thousands of music professionals at many institutions, including: Berklee College of Music in Boston; Central Connecticut State University in New Britain, Connecticut; The University of the Arts in Philadelphia; and Villanova University in Villanova, Pennsylvania. His publications include Teaching Music with Technology, The MIDI Sequencer in the Music Classroom, and Technology Strategies for Music Education.
Prerequisites
None required.
---
Required Textbook - Choose ONE of the following options:
---
Software Requirements
Mac Users
Windows Users
---
Hardware Requirements
---
Comments
Got a question? Contact our Academic Advisors by phone at 1-866-BERKLEE (U.S.), 1-617-747-2146 (INT'L), or by email at advisors@online.berklee.edu. We can also answer basic questions in the comments below. Please note that all comments are public.
---
Level

Duration

12 weeks

3-Credit Tuition

$1,479

Non-Credit Tuition

$1,229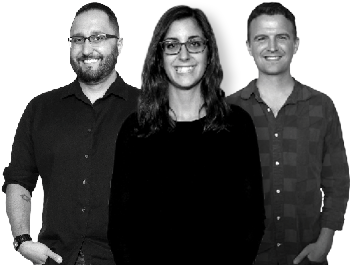 ---
Create a Free Account
Request Information
Create an account to download our catalog, get our newsletter, and more.
Stay Informed About This Course
Create an account to download our free course catalog, and receive updates about this course.
Sign Up to Sample a Lesson
Secure form. Berklee Online will not sell or rent your email address to third parties.
Our privacy policy