Music History of the Western World 2: Classical, Romantic, and Modern
Author: Tom Rudolph
• Course Code: OLART-234
Just as learning the theory behind how music creation works, exploring the history of music, including important composers, performers, and the evolving influence of society on music, is key to understanding the genres of music that we perform, create, and consume today. Music History of the Western World 2: Classical, Romantic, and Modern will take you on a guided study of music in the Western World during the periods of time that encompass the classical, romantic, and 20th century. Through audio, video interviews, and interactive viewing and listening activities, you will experience the historical processes through which musical styles begin, grow, mature, and decline. The course begins with the Age of Enlightenment and the rise of opera, early symphony, and keyboard music, and then explores the emergence of the classical style and the works of Haydn, Mozart, Paradis, and Beethoven. It delves into the Romantic period, profiling such composers as Schubert, Berlioz, Chopin, Mendelssohn, Schumann, Wagner, Rossini, Verdi, Brahms, Bruckner, Dvořák, Tchaikovsky, and Mahler, followed by an exploration of impressionism, including the works of Debussy, Fauré, and Boulanger. The course then chronicles music in the 20th century, including such topics as Russia's Silver Age, atonality, the twelve-tone method, music in Latin America, electronic music, new textures, and minimalism, exploring the music of Ravel, Webern, Clarke, Copland, Barber, Penderecki, Cage, and others. The goal of the course is to provide you with a foundation for understanding how music has developed in the Western world through an analysis of the characteristics of musical genres from the various periods studied, in addition to the major composers, their compositions, and typical performing mediums of those genres. You will also gain an understanding of the relationship between music, art, and society through these periods.
By the end of the course you will be able to:
Identify the music of the major composers of the classical, romantic and 20th century
Identify the elements that define each of the major style periods from the Age of Enlightenment to the present
Recognize the representative musical forms and genres in the classical, romantic, and 20th century
Use terminology associated with each style period
Identify the key aspects of culture, society, history, and geography that relate to music in Western civilization over the last 250 years
Lesson 1: The Age of Enlightenment (1730-1770)
Age of Enlightenment (1730-1770)
Opera
Christoph Willibald Gluck (1714-1787)
Age of Enlightenment and the Middle Class
The Early Symphony
Keyboard Music
Princess Anna Amalia of Prussia (1723-1787)
Lesson 2: Classical Music in Vienna
Classical and Neoclassical Architecture and the Classical Style
Characteristics of the Classical Style
Ternary Form
Sonata-Allegro Form
Rondo Form
Theme and Variations Form
Classical Instrumental Genres
Joseph Haydn (1732-1809)
Wolfgang Amadeus Mozart (1756-1791)
Maria Theresia von Paradis
Lesson 3: The Music of Beethoven
Ludwig Van Beethoven
Beethoven and His Early Piano Works
Beethoven's Middle Period: 1802-1814
Beethoven and Napoleon
The Opera Fidelio
Beethoven's Late Period: 1815-1826
Beethoven's Death
Lesson 4: The Early Romantic Period
Romanticism
Franz Schubert (1797-1828)
Music in Paris
Hector Berlioz (1803-1869)
Fryderyk Chopin (1810-1849)
Felix Mendelssohn (1809-1847)
Robert Schumann (1810-1856)
Clara Schumann (1819-1896)
Lesson 5: Romantic Opera and Nationalism
Opera in the Nineteenth Century
German Opera: Carl Maria Von Weber (1786-1826)
Richard Wagner (1813-1883)
Opera in Italy: Gioachino Rossini (1792-1868)
Giuseppe Verdi (1813-1901)
Nationalism in the Nineteenth Century
Lesson 6: Vienna, Prague, and Russia
Music in Vienna
Johannes Brahms (1833–1897)
The War of the Romantics
Anton Bruckner (1824-1896)
Antonín Dvořák (1841–1904)
Russian Music: The Kutchka (The Five)
Pyotr Ilyich Tchaikovsky (1840-1893)
Gustav Mahler (1860-1911)
Alma Mahler (1879-1901)
Lesson 7: End of the Romantic Era, England and Italy
England at the End of the Romantic Period
Edward Elgar (1857-1934)
Ralph Vaughn Williams (1872-1958)
Ethel Smyth (1858–1944)
Opera in Milan after Verdi
Lesson 8: Impressionism: Debussy, Fauré, and Boulanger
Impressionism
Claude Debussy: His Harmony and Music
Gabriel Fauré
Lili Boulanger
Lesson 9: The Early Twentieth Century: Strauss, Stravinsky, The Six, and Ravel
Music after 1900
Russia: "The Silver Age"
Maurice Ravel
Music after World War 1
Lesson 10: Atonality, Twelve-Tone, and Serial Music
Atonality
The Twelve Tone Method
Anton Webern
Rebecca Clarke
Alban Berg
Milton Babbitt and Serialism
Lesson 11: Composers in the Twentieth Century: Ives, Copeland, Seeger, Barber, and Chávez
Charles Ives
Ruth Crawford Seeger
Aaron Copeland
Samuel Barber
Music in Latin America
Lesson 12: Music after 1945: Chance, Electronic, Textures, and Minimalism
Krzysztof Penderecki
Chance Music: John Cage
Electronic Music
New Textures
Minimalism
Returning to the Known: Music of the Recent Past
Ellen Taaffe Zwilich

Tom Rudolph
Author & Instructor
Thomas E. Rudolph, Ed.D., is a national leader in the field of music education and technology. He is one of the founding directors of the Technology Institute for Music Educators; adjunct assistant professor of music at the University of the Arts in Pennsylvania; and director of music for the Haverford School District in Haverford, Pennsylvania. He has trained thousands of music professionals at many institutions, including: Berklee College of Music in Boston; Central Connecticut State University in New Britain, Connecticut; The University of the Arts in Philadelphia; and Villanova University in Villanova, Pennsylvania. His publications include Teaching Music with Technology, The MIDI Sequencer in the Music Classroom, and Technology Strategies for Music Education.
Prerequisites
None required.
---
Required Textbooks - Choose ONE of the following options:
A History of Western Music (Ninth Edition) by Burkholder, Grout and Palisca, W. W. Norton & Company
Music in Western Civilization, Media Update (no other editions acceptable), by Craig Wright and Bryan Simms, Cengage Learning
---
Software Requirements
Mac Users
OS X 10.9 Mavericks or higher (click here for system requirements)
Latest version of Google Chrome
Windows Users
Windows 7 or higher (click here for system requirements)
Latest version of Google Chrome
---
Hardware Requirements
A printer is recommended, so that you can print out music examples used in the course
2 GB RAM (4 GB recommended)
500 MB hard drive space
Speakers or headphones
Webcam
Internet connection with at least 4 Mbps download speed (http://www.speedtest.net to verify or download the Speedtest by Ookla app from your mobile app store)
---
Comments
Got a question? Contact our Academic Advisors by phone at 1-866-BERKLEE (U.S.), 1-617-747-2146 (INT'L), or by email at advisors@online.berklee.edu. We can also answer basic questions in the comments below. Please note that all comments are public.
---
Level

Duration

12 weeks

3-Credit Tuition

$1,479

Non-Credit Tuition

$1,229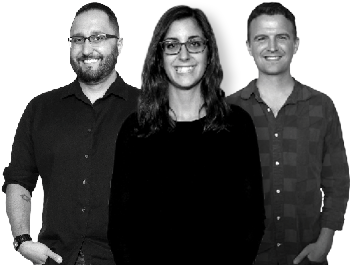 ---
Create a Free Account
Request Information
Create an account to download our catalog, get our newsletter, and more.
Stay Informed About This Course
Create an account to download our free course catalog, and receive updates about this course.
Sign Up to Sample a Lesson
Secure form. Berklee Online will not sell or rent your email address to third parties.
Our privacy policy