Licensing powers virtually every use of music, from digital download stores, to live performance, to music across mixed media. Through creative licensing, artists have made $10K on Twitter in one night, transformed albums into mobile applications, reached over 100 million listeners every day, and worked to collect every dime owed to them. Music Licensing sheds light on the nuts-and-bolts behind music monetization and how licensing is the touch point to generating revenue for artists, songwriters, labels, and music publishers. This course is designed for people who own or manage music copyrights—master recordings or underlying compositions—and who wish to exploit those copyrights for financial gain. You will obtain a conceptual understanding of basic licensing terms, opportunities, and strategies and apply that knowledge to monetizing your own creative intellectual property (IP). You will also learn important background details about rights licensing history, in addition to how to navigate complex industry statutes and apply practical business techniques.
The course will include a mix of several real-life examples and hypothetical situations, in-depth explanations, and review of agreements, alongside a wide array of exclusive video interviews with music supervisors, licensing society speakers, and experts in the publishing world. Successfully completing the course will enable you to monetize your creative IP across various licensing uses, whether you are a songwriter, artist, record label, or publisher. You will know how to register your works with relevant performing rights organizations, understand the differences between master/publishing revenue streams, identify opportunities to create new avenues for placement, and use online resources to introduce your music to potential placement agents. You will also be able to create a summary licensing plan capable of acting as a business plan for your licensing efforts.
By the end of the course, you will be able to:
Identify current opportunities and how to create new avenues for placement of your own music
Register your works with relevant performing rights organizations to ensure income streams
Understand the differences between master and publishing revenue streams related to performance, mechanical rights, synchronization, and alternative revenue streams
Understand the complexities between U.S. and international rights clearance and what barriers they place for songwriters and artists in collecting on distributed works.
Design a distribution strategy (domestic and international) to distribute music via multiple channels (including iTunes, online radio stations, etc.)
Use online resources to introduce your music to music supervisors, ad creatives, and video game producers
Identify royalties to be collected and how you can collect them directly or via third parties
Prepare a summary licensing plan
Lesson 1: Licensing Basics
No Such Thing as a Sell Out? Moby's Play
A Tale of Two Copyrights
Know Your Rights
Basic License Language
Assignment 1: Licenses
Lesson 2: Mechanical Rights
What Is Mechanical Licensing?
Statutory Royalty Rage
Day-to-Day Mechanical Licensing Operations
Paying Royalties and Accounting
The Future: Music in the Cloud and Mechanical Licensing
A Cover Song: The Market Potential
Assignment 2: Mechanical License Scenarios
Lesson 3: Performance Rights and How They Generate Revenue
The Importance of Performance
How It Started in the United States
How Does Performance Licensing Work?
How Are Performance Royalties Calculated and Distributed?
Royalty Maximization Strategies
Addressing the Playing Field and Your Catalogue
Direct Licensing: Wave of the Future?
Assignment 3: Register Your Work
Lesson 4: Synchronization Licensing ("Sync, Part 1")
What Is Synchronization Licensing?
The Key Players in Sync
The Process
Mixed Media: Differences between TV, Film, and Advertising Uses
Sync Licenses and Key Terms
Methods of Representation in Placing Your Music
Library Music
Assignment 4: Profile a Key Player in Sync Licensing
Lesson 5: Alternative Revenue Streams via Placement ("Sync, Part 2")
Opportunities Available "Off the Grid"
Indirect (Delayed) Revenue vs. Direct (Immediate) Revenue
You Tube = Radio + MTV
Video and Channel Monetization/Partnerships
Content
ID Monetization
Assignment 5: Alternative Revenue Streams
Lesson 6: Creating Opportunities ("Sync, Part 3")
Basic Ways of Creating Opportunities
Placement Industry Trade Secrets
Going DIY
Maximizing Financial Return
Assignment 6: Choose an Advertisement
Lesson 7: Distribution 2.0
Brief Overview of Distribution 1.0
What Are the New Distribution Outlets?
What Are the Royalty Rates?
What Developments in Distribution 1.0?
What Do Record Labels Do to Justify Their Share?
Assignment 7: Evaluate Performance of Current Distribution Channels
Lesson 8: Sampling and Mash-Ups
What Is Sampling?
Compare/Contrast the "Sampling" Spectrum
Overview of a Sample Clearance
The Flip-Side of the Coin
Assignment 8: Research Appropriate Rights Holders
Lesson 9: Licensing Internationally, Part 1
Outside of U.S. Licensing
U.S. Society
E.U. Societies
U.S., Canada, and Mexico
Review a Global Map Outlining Societies
Assignment 9: Identify a Plan for Getting Rights
Lesson 10: Licensing Internationally, Part 2
Issues from Territory-by-Territory Licensing
Industry Issues
Direct and Worldwide Licensing
Are You Collecting All of Your Royalties?
Assignment 10: Create Royalty Collection Strategy
Lesson 11: The Challenges of Music Licensing
Platforms and Brands
Licensing in the Real World
When Should Rights Owners Be Flexible?
Publishers vs. Labels
Identifying New Licensing Opportunities
Assignment 11: Pick an Area of Licensing
Lesson 12: Complete Your Licensing Plan
Know Your Rights
Performance Royalties
Sync Opportunities
Appropriate Distribution Partner/Platform * Identify Potential Partners
Assignment 12: Prepare a License Plan

Scott Sellwood
Author
Scott Sellwood was the senior vice president and senior counsel at RightsFlow, a leading licensing and royalty service provider, recently acquired by Google. He oversaw RightsFlow's business and legal affairs with a focus on developing clients' licensing strategies related to the exploitation of music content. He's worked with clients at every level, including online music services such as YouTube and Rhapsody, digital distributor partners CD Baby, INgrooves, and The Orchard, and record labels such as X5 Music Group and Next Plateau Entertainment for their streaming, karaoke, background music, digital jukebox, synchronization, UGC, and new media needs. Sellwood is a frequent speaker at conferences and universities on topics ranging from publishing and rights management to copyright monetization. He currently works as the strategic partner development manager at YouTube, and formerly served as co-chair of the American Association of Independent Music Licensing and Publishing Committee. Sellwood is not only a proven music business executive, attorney, and strategist, but also an accomplished artist and member of the bands Drunken Barn Dance and critically acclaimed Saturday Looks Good to Me.
---

Casey Rae
Instructor
Casey Rae is Director of Music Licensing at SiriusXM satellite radio, a service with more than 40 million listeners in the United States. He is responsible for the direct licensing of repertoire for transmission across 150 channels, overseeing metadata, royalties, and performance. Casey was previously CEO of the Future of Music Coalition, a Washington, DC-based education and advocacy organization for musicians and composers. He is also a musician, recording engineer, professor, and author. He regularly speaks on issues such as emerging business models, creators' rights, technology policy, and intellectual property at worldwide conferences, universities, and in the media. He has testified before Congress on copyright and has written hundreds of articles on the impact of technology on the creative community in scholarly journals and other publications. Casey is an in-demand commentator in media outlets such as NPR, Washington Post, New York Times, Politico, Billboard, L.A. Times, CNBC, and more. Casey is a member of the faculty at Georgetown University and Berklee Online, and serves as board President for the National Alliance for Media Arts and Culture. In his "spare time," he runs the DC-based label Lux Eterna Records.
---

Roger Pao
Instructor
Roger Pao, JD, is an attorney and educator with extensive experience in online education and an interest in dynamic, innovative pedagogies. He is currently Assistant Provost and Dean of Undergraduate Studies at the New England College of Business and Finance. A graduate of Harvard Law School, magna cum laude, and Duke University, summa cum laude, he has served as a subject matter expert for and taught a variety of online undergraduate and graduate-level law and business courses. While a law student, he served as President of the Arts and Literature Law Society (ALLS) at Harvard Law School.
Prerequisites
You should have a basic understanding of music copyright. It is recommended, but not required, that you successfully complete the Copyright Law and Music Publishing 101 courses.
---
Required Textbooks
None required
---
Software Requirements
Mac Web Browser: Firefox (Recommended), Chrome, or Safari
PC Web Browser: Firefox (Recommended), Chrome, Internet Explorer, or Edge
Flash Player (if using the Record Live tool)
---
Hardware Requirements
Mac Users
OS X 10.7 or higher
2 GB RAM
500 MB hard drive space
Sound card
Speakers or headphones for your computer
Webcam
PC Users
Windows Vista SP2 or higher
Intel Pentium 4 or higher
1 GB RAM
500 MB hard drive space recommended
Sound card
Speakers or headphones for your computer
Webcam
---
Level

Duration

12 weeks

3-Credit Tuition

$1,479

Non-Credit Tuition

$1,229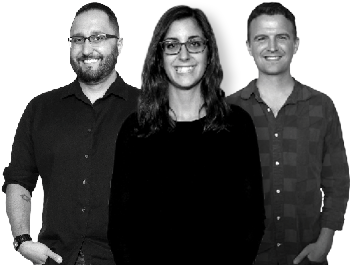 ---
Secure form. Berklee Online will not sell or rent your email address to third parties.
Our privacy policy