Pitch. Rhythm. Scales. Intervals. Chords. Harmony. If you're serious about music, these are fundamental concepts you need to understand and master. Music Theory 101 will set you on your way. After more than 40 years at Berklee, Professor Emeritus Paul Schmeling has helped countless students build a solid base of musical knowledge. And he'll do the same for you, supported by class discussions, interactive tools, and personalized feedback that will help you put these theories into practice every day. Join our community of beginning learners for an engaging, hands-on music theory course where you'll read, write, and truly hear the elements of music like never before. Enroll today!
By the end of this course, you will:
Read and write musical notation
Play notes on a piano keyboard
Use scales, intervals, and chords
Write a melody
Lesson 1: Rhythm Part I
Pulse
Meter
Notes
Rhythmic Notation Activities
Lesson 2: Rhythm Part II
Eighth Notes
Beaming, Dots, and Ties
Rhythmic Notation Tips
Rhythmic Dictation Activity
Rhythmic Notation Activity
Lesson 3: Pitch Notation
ABCs of Pitch Notation
Treble Clef Notes
Bass Clef Notes
Grand Staff
Octaves
Accidentals: Sharps, Flats, and Naturals
Enharmonics
Lesson 4: Major Scales
Half Steps and Whole Steps
Chromatic Scales
Whole Tone Scales
Major Scales
Other Major Scales
Key Signatures
Scales and Key Signatures
Lesson 5: Minor Scales
The Minor Scale Sound
The Relative Major/Minor Relationship
Parallel Minor
Harmonic Minor
Melodic Minor
The Descending Melodic Minor Scale
The Real Melodic Minor Scale
Minor Scale Key Signatures
Lesson 6: Intervals
Interval Number Names
Interval Sound
Unison
Perfect and Major Intervals
Major vs. Minor Intervals
Perfect/Major vs. Diminished
Perfect/Major vs. Augmented
Compound Intervals
Lesson 7: Chords I: Triads
Major Triads
Minor Triads
Diminished and Augmented Triads
Chord Symbols
Lesson 8: Triad Inversions
Triad Inversions
Bass/Chord Theory
Voice Leading
Parallel and Contrary Motion
Lesson 9: Chords II: Basic Seventh Chords
The Major Seventh Chord
The Dominant Seventh Chord
The Minor Seventh Chord
The Minor 7
The Diminished Seventh Chord
Chord Symbols and Review
Lesson 10: Inversions and Voice: Leading of Seventh Chords
Inversions of Basic Seventh Chords
Positions of Basic Seventh Chords
Voice Leading Seventh Chords
Voice Leading: Two Ways
Lesson 11: Using the Lead Sheet
Harmonizing the Melody
Creating Harmonic Accompaniments
Voice Doublings
Increasing Activity in the Bass
Lesson 12: Melody Writing
Making Melodic Connections
Repeating Phrases
Sequences

Paul Schmeling
Author & Instructor
Paul Schmeling is a master pianist, interpreter, improviser and arranger who has inspired countless students since he began teaching at Berklee in 1961. He has performed or recorded with jazz greats such as Clark Terry, Rebecca Parris, George Coleman, Carol Sloane, Frank Foster, Art Farmer, Herb Pomeroy, Phil Wilson, Dick Johnson and Slide Hampton. In the 1990s, the Paul Schmeling Trio released two inventive and critically acclaimed albums, interpreting the music of Hoagy Carmichael and songs associated with Frank Sinatra. Recently retired as chair of the piano department, he is co-author of the Berklee Practice Method: Keyboard (2001) and Instant Keyboard (2002) and the author of Berklee Music Theory: Book 1.
---

Russell Hoffmann
Instructor
Russell Hoffmann is Assistant Professor of Piano at Berklee College of Music and is a pianist, recording artist, composer and arranger in many styles of contemporary music, including jazz, Latin, and pop styles. He has served as musical director for Concord recording artist Marlena Shaw and the University of Minnesota's "Twelve Moods for Jazz" Langston Hughes project. He has performed with many jazz luminaries, including Jack McDuff, James Moody, Billy Hart, Donald Harrison, Bobbie McFerrin, Peter Lietch, and many of Boston's finest jazz artists. As a clinician, Russ has appeared in Berklee's Italy summer program, Umbria Jazz Festival, Perugia, Italy; Berklee in Taipei; Kuala Lumpur, Malaysia; Heineken Jazz Fest, San Juan, Puerto Rico; and the Berklee Annual Jazz Festival. He is the author of workbooks on keyboard comping, ensemble performance, and co-author of the Berklee Practice Method: Keyboard.
---

Roberta Radley
Instructor
Roberta Radley is Assistant Chair in the Ear Training Department at Berklee College of Music. A Berklee graduate with a degree in composition, she joined the faculty in 1976. Since then, Radley has taught a wide range of ear training classes, using innovative methods to help students hear music more analytically, and earning recognition for Outstanding Achievement in Music Education from Berklee College of Music. Co-author of the Department Core Curriculum Ear Training 1-4 books as well as author of the Harmonic Ear Training DVD on Berklee Press, Roberta has traveled widely on behalf of Berklee, holding scholarship auditions, working with affiliated schools, and presenting seminars across the U.S. and internationally. Additionally, Roberta is an active performer as a pianist and vocalist, and an experienced private piano and voice instructor.
---

Steve Rochinski
Instructor
Steve Rochinski is a Professor in the Harmony Department at Berklee College of Music. An accomplished guitarist, recording artist, and internationally known performer and clinician, Steve has received numerous grants and awards including a 1993 Jazz Fellowship from the National Endowment for the Arts for private study with Tal Farlow.
Before coming to Berklee, Steve toured for many years, and in his travels has worked with the Candoli Brothers, Tal Farlow, Attila Zoller, Jimmy Raney, Tim Hagans, Pat Harbison, Gary Foster, Hank Marr, Brad Goode, Scott Lee, Joe Hunt, Chuck Redd, Richard Evans, and Tony Tillman. In 1995, Steve released his critically acclaimed debut CD Until Further Notice (LineOut Music/North Country Dist.). He currently records for Jardis Records, Germany's leading jazz guitar label. His releases include A Bird in the Hand (JRCD9922) and Otherwise (JRCD20033) (www.jardis.de).
He is the author of the award-winning The Jazz Style of Tal Farlow: The Elements of Bebop Guitar and The Motivic Basis for Jazz Guitar Improvisation (Hal Leonard Corp.). In November 2001, Steve's life and career was featured in the 7th anniversary issue of the internationally renowned magazine for jazz guitar fans, Just Jazz Guitar (No. 29, November 2001). Steve will be profiled in the next edition of the book The Jazz Guitar: Its Evolution, Players, and Personalities Since 1900 by Maurice Summerfield (Ashley Mark Publishing) and the 2005 Edition of Who's Who in America (Marquis Publishing).
---

Dave Limina
Instructor
Dave Limina is an associate professor in the Piano department at Berklee College of Music, where he received the Most Valuable Contribution to the Performance Curriculum Award in 2001 for his work in developing the Hammond organ program. An experienced session keyboardist, composer, and arranger, Dave has performed with Ronnie Earl and the Broadcasters, Lori McKenna, Duke Robillard, Gloria Estefan, Mark Murphy, Scott Hamilton, the first national touring company of the Broadway musical Rent, and many others. He received Boston Music Award nominations for his work with Courage Brothers, Ronnie Earl, and Mighty Sam McClain, and has played on several Grammy-nominated recordings. He played keyboards on Michelle Willson's Wake Up Call, which won a Boston Music Award in 2001. Dave does extensive session work in Boston, New York, and LA. He is the author of Hammond Organ Complete (Berklee Press) and the instructional video/DVD Accelerate Your Keyboard Playing. His playing is featured on many TV and film soundtracks.
---

Alizon Lissance
Instructor
An assistant professor in Berklee's Harmony department since 1997, Alizon Lissance is a well-rounded musician with decades of experience as a multi-keyboard player, vocalist, songwriter, and arranger. She has earned regional and national accolades, ranging from critical acclaim in Musician Magazine to receiving a Boston Music Award as "Outstanding Keyboardist" in 1991.
In 2005 Lissance released the CD So What About You, an eclectic collection of original material. She is a founding member of The Love Dogs, an established jump/swing rhythm & blues band that has released four CDs and has been touring in North America and Europe since 1994. She also keeps busy with freelance recording and performing engagements.
As an alumnus and faculty member of the Berklee College of Music, Lissance is thrilled to be a part of the extension school providing the "Berklee Experience" to people who might not otherwise have that opportunity.
To learn more about Lissance, including her performance schedule, visit www.alizonmusic.com
---

Michael Moyes
Instructor
Michael Moyes has been working at Berklee since 2008. He has performed piano as a soloist, in combos, and accompanied by a full orchestra. In addition to piano and music theory, Michael teaches five string banjo and actively performs and records original bluegrass, country, and folk music. He is also the Associate Dean of Admissions Strategy and Operations for Berklee Online.
---

Melissa Howe
Instructor
Melissa Howe comes to the Office of the President following many years on faculty and five years as chair of the String Department. Teaching has been an integral part of her life as a musician. "Performing music, teaching music, and reflecting on music create a very constructive and creative feedback loop," Howe says. Her evolving roles at the college have broadened her understanding of the meaning of music and music education in today's world. As faculty, her mission was to guide each student toward self-discovery and technical mastery. As department chair, she supported several hundred students and their faculty, seeking out the right tools to enable students to lay their foundation for their life's work. Now, as chief of staff, she ensures that the mission and vision of Berklee—to educate, train, and develop students to excel in music as a career—plays out everywhere in the daily life of the college. To do this, she works as an active and integral link between President Roger H. Brown and the college as a whole, ensuring that the institution's strategic initiatives are on track and executed efficiently and thoughtfully.
During her tenure, she has actively engaged in the many faces of Berklee's contemporary music scene, having recorded viola for a food opera, presented Berklee's first Video Game String Quartet concert, and played concerts as diverse as the Beatles' White Album, a Harry Belafonte tribute, and the Brahms Clarinet Quintet. Howe trained at Oberlin Conservatory and Boston University. Beyond her role at the college, she performs with ensembles such as the Boston Ballet, the Boston Pops, and the Boston Landmarks Orchestra, as well as with contemporary artists such as Björk, Aerosmith, Ben Folds, Amanda Palmer, and Rascal Flatts.
Prerequisites
---
Recommended Textbooks
---
Software Requirements
Mac Users: Finale NotePad is currently not compatible with macOS 10.12 Sierra. It is highly recommended to not upgrade to this version if you plan on using NotePad. If you have already upgraded to macOS Sierra, we recommend downloading MuseScore or purchasing the full Finale version at a deep discount through the Student Deals page upon enrolling in the course. To check your OS version, click on the Apple icon in the upper-left corner of your screen and select About This Mac.
Mac Users
OS X 10.9 Mavericks or higher (click here for system requirements)
Latest version of Google Chrome
Windows Users
Windows 7 or higher (click here for system requirements)
Latest version of Google Chrome
---
Hardware Requirements
2 GB RAM (4 GB recommended)
500 MB hard drive space
Speakers or headphones
Webcam
Internet connection with at least 4 Mbps download speed ( http://www.speedtest.net to verify or download the Speedtest by Ookla app from your mobile app store)
---
Comments
Got a question? Contact our Academic Advisors by phone at 1-866-BERKLEE (U.S.), 1-617-747-2146 (INT'L), or by email at advisors@online.berklee.edu. We can also answer basic questions in the comments below. Please note that all comments are public.
---
Level

Duration

12 weeks

3-Credit Tuition

$1,479

Non-Credit Tuition

$1,229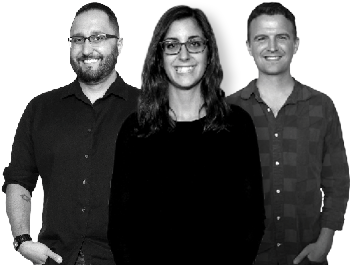 ---
Create a Free Account
Request Information
Create an account to download our catalog, get our newsletter, and more.
Stay Informed About This Course
Create an account to download our free course catalog, and receive updates about this course.
Sign Up to Sample a Lesson
Secure form. Berklee Online will not sell or rent your email address to third parties.
Our privacy policy