Working in the music industry involves a never-ending series of projects. For musicians, managers, and industry entrepreneurs, this could include founding a new business, going on tour, a major marketing campaign, getting a Website up and running, and much, much, more. These projects come in all sizes, budgets, and levels of complexity, but for each, setting up a process for planning, executing, and monitoring your work is crucial in achieving your goals. Project Management for Musicians will provide you with an overall approach, with many specific tools, to help you successfully complete your music industry-related projects. You will develop a clearer sense of the work you want to do, and be able to break down abstract ideas into realistic components - along with realistic action plans to accomplish them.
Project Management for Musicians begins by exploring your ultimate vision of success, described in clear, methodical, tangible ways in order to bring it into the realm of possibility. From there, the course focuses on how to break down the goals of a project into smaller, more manageable units of work. Then, you'll learn ways of accomplishing the work while monitoring to ensure it's done in support of your intentions. You'll discover tools to help at all stages of the project's lifecycle, including planning, execution, and closure. The course explores how to keep the project on budget, run according to schedule, and yield the best results possible, with the least possible chance of failure. You'll also learn to create reusable tools and systems, so that completing similar projects will be easier next time.
You will learn project management techniques by applying them to relevant music-related situations, as well as to your own real work. It presents interviews with highly effective musicians and industry experts at all stages of their careers, from various segments of the music industry - a rock band leader, educators, a producer, administrators, a production manager, and others. You'll see how they do their work, hear them talk about their priorities, and then explore the project management structures that suit the type of work they are doing.
We will discuss a wide spectrum of approaches to project management that are useful for music projects, including those that have their roots in aerospace and aviation, manufacturing, and software development industries. The approaches include traditional project management, agile software development, scrums, Getting Things Done, Six Sigma, lean manufacturing, and others. It is a diverse and targeted tool set suited for the vastly complex spectrum of projects that music industry professionals are likely to undertake.
Ultimately, the reason to study project management is to improve the quality and reach of your work, so that you can be as successful as possible in the music industry and your musical endeavors. Weekly assignments in the course are tailored to your interests. With the learning gained in this course, you will gain the skills to advance your own project forward.
By the end of the course, you will be able to:
analyze visions great and small, and develop systems to bring their work to successful conclusions
map project management tools to your vision and scope, so that the tools you use help fulfill your goals
mitigate risk to budget, timeline, scope, and level of quality
manage teams effectively
organize work flow, synchronizing all efforts to be in support of the ultimate project vision
Lesson 1: Project Management in a Nutshell
Introduction to Project Management
Lifecycle Models
What Does a Managed Project Look Like?
Your Path
Lesson 2: Vision and Scope
Vision
Project Scope Overview
Deliverables
Acceptance Criteria
Exclusions
Constraints
Assumptions
Dependencies
Stakeholders
Version Control
Lesson 3: Understanding the Work
Working Documents
Work Breakdown Structures
Imagining the Work
Other Breakdown Structures
Task Lists
WBS Dictionary
Lesson 4: Finances
Interview with Dana Levit, Financial Planner
Project Accounting Overview
Budgets
How to Estimate
Reducing Expenses
Breaking Even
Lesson 5: Time
Estimating Duration
Compressing Time
Dependencies
Critical Paths
Compressing Time
Events and Milestones
Lesson 6: The Project Team
Assigning Resources
Roles in Projects
Building a Project Team
Effective Meetings
Places and Things
Lesson 7: Execution
Initiation
Software Tools
Execution Models
Using a Project Plan
Delegating
Lesson 8: Managing Workflow
Office Triangle
Clutter Management
Prioritizing Work
Managing Multiple Projects
Lesson 9: Monitoring Progress, Risk Management, and Quality Control
Risk Identification and Mitigation
Management Techniques for Mitigating Risk
Contingency Plans
Checklists for Milestones and Q/A
Lesson 10: Creative Problem Solving
Crisis Recovery
Scope Redefinition
Intensive Management
Lesson 11: Contracts, Tax Forms, Royalties, Invoices, and Other Necessities
Contracts and Letters of Agreement
Invoices and Tax Forms
Copyrights and Royalties
Insurance
Lesson 12: Project Closure
Assessing Success
Analysis for Reusability
Documentation and Archiving
Your Life's Work: Choosing the Next Project

Jonathan Feist
Author & Instructor
Jonathan Feist is editor in chief of Berklee Press, where he has been bringing music education products to a worldwide market since 1998. He is the author and instructor of Berklee Online courses "Project Management for Musicians" (2012) and "Music Notation Using Finale" (2002) and author of the book"Project Management for Musicians" (Berklee Press, 2013). He is also the co-author of the books "Essential Songwriter" (Berklee Press, 2004) and "The Berklee Practice Method Teacher's Guide" (Berklee Press, 2004). Jonathan is a composer and songwriter. He holds a bachelor's and master's degree in composition from New England Conservatory of Music. Read his blog at http://jonathanfeist.berkleemusicblogs.com.
---

Luke Stevens
Instructor
Luke Stevens is the Director of Technology and CTO for Berklee Online. He leads the teams responsible for creating and maintaining the technology that powers the online learning experience and the supporting business. While not working, Luke has been a church music director, jazz trumpet enthusiast, volunteer coordinator, studio melodica player (one time) and a country preacher.
Prerequisites
None required
---
Required Textbook
Project Management for Musicians: Recordings, Concerts, Tours, Studios, and More by Jonathan Feist, Berklee Press/Hal Leonard
---
Software Requirements
Smartsheet (a free, extended trial will be provided)
Mac Users
OS X 10.9 Mavericks or higher (click here for system requirements)
Latest version of Chrome (recommended), Firefox, or Safari
Windows Users
Windows 7 or higher (click here for system requirements)
Latest version of Chrome (recommended), Firefox, or Edge
---
Hardware Requirements
2 GB RAM (4 GB recommended)
500 MB hard drive space
Speakers or headphones
Webcam
Internet connection with at least 4 Mbps download speed (http://www.speedtest.net to verify or download the Speedtest by Ookla app from your mobile app store)
---
Level

Duration

12 weeks

3-Credit Tuition

$1,479

Non-Credit Tuition

$1,229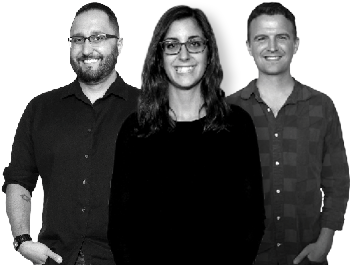 ---
Secure form. Berklee Online will not sell or rent your email address to third parties.
Our privacy policy