Sample a Lesson
Take our online school for a test drive in our free sample course, containing twelve real lessons from our most popular courses.
Choose a Free Lesson to Try
Your sample course includes lessons from 12 different courses, each highlighting a different interest area. Each lesson offers content pulled straight from its course, including video and audio clips, discussion topics, and weekly assignments.
Discover Why Musicians Succeed at Berklee Online
Your online classroom
Berklee Online features a revolutionary, custom-built online learning management system. Combining classroom, syllabus, and course content, you can chat with your instructors live, upload your assignments and get feedback, and connect with your fellow students - all in one environment.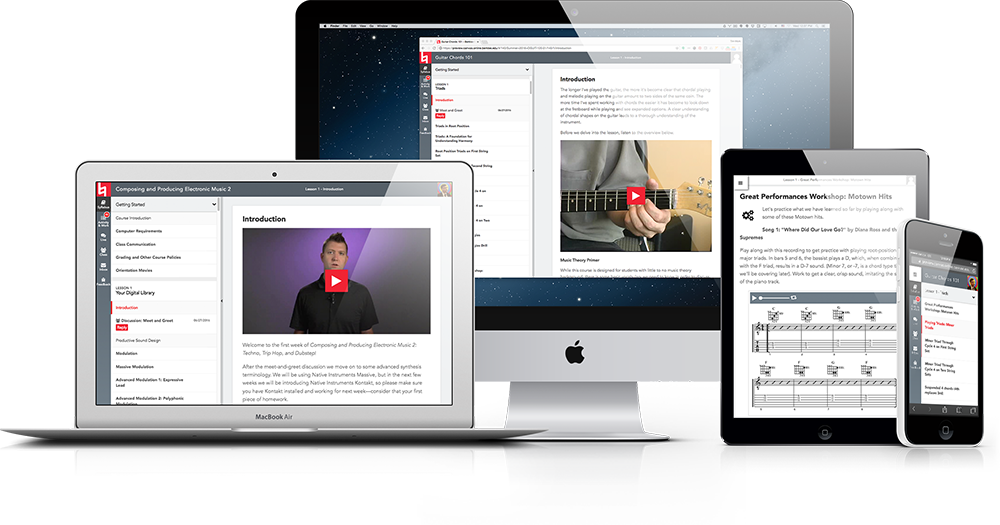 View all course content in one comprehensive app
Learn from any device — phone, tablet, or computer
Access your syllabus, readings, quizzes, and record your assignments, all in one place
Message your instructors and classmates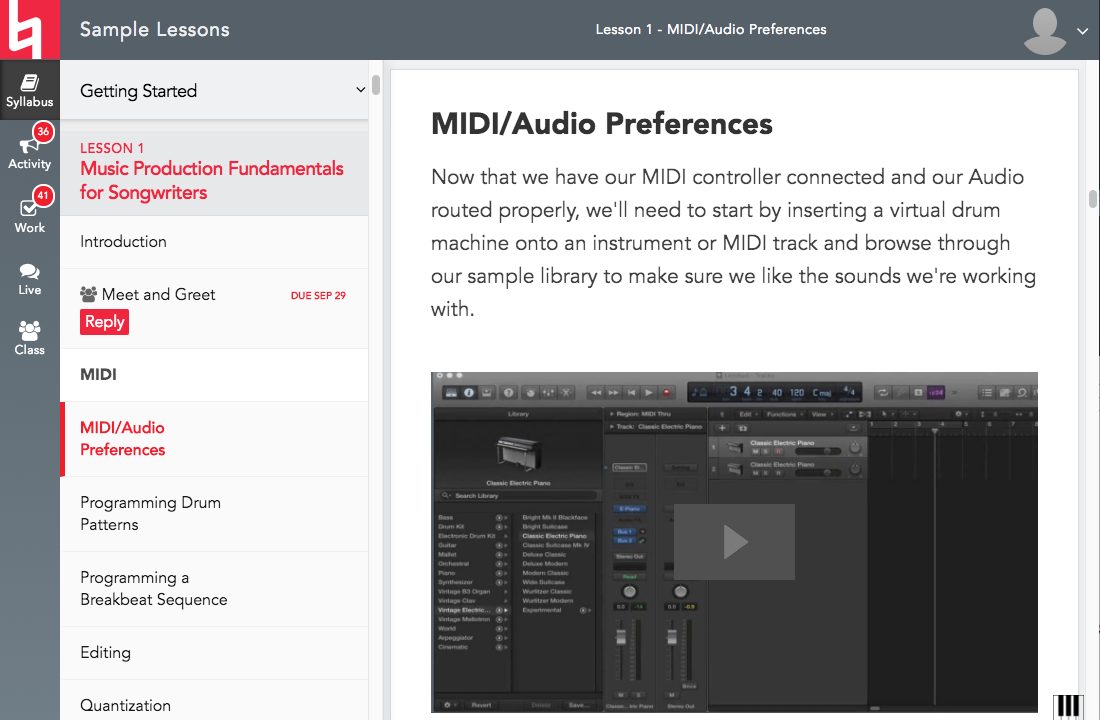 Get in tune with the tools of success
Record and upload your audio assignments right in the browser
Create and post video to enrich your assignment presentations
Try out melodies and tune your instrument with the platform's built-in piano widget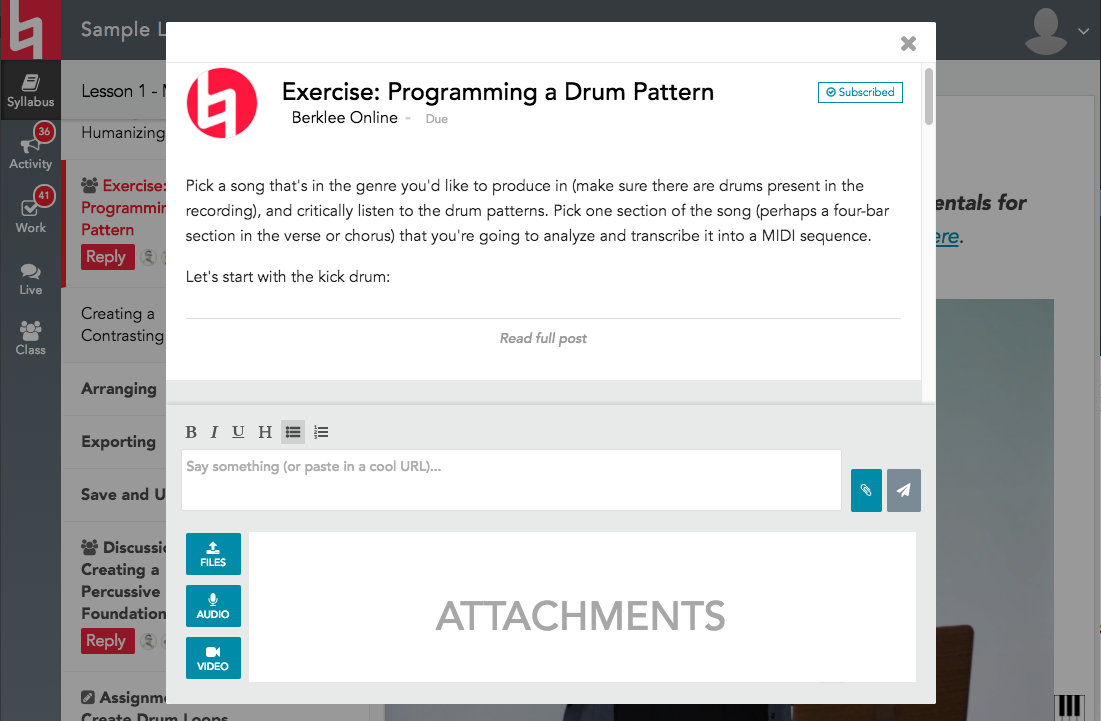 Become part of a global network of musicians
Access instructors during their weekly "office hours"
Exchange project feedback with other students
Create a community of fellow musicians around the world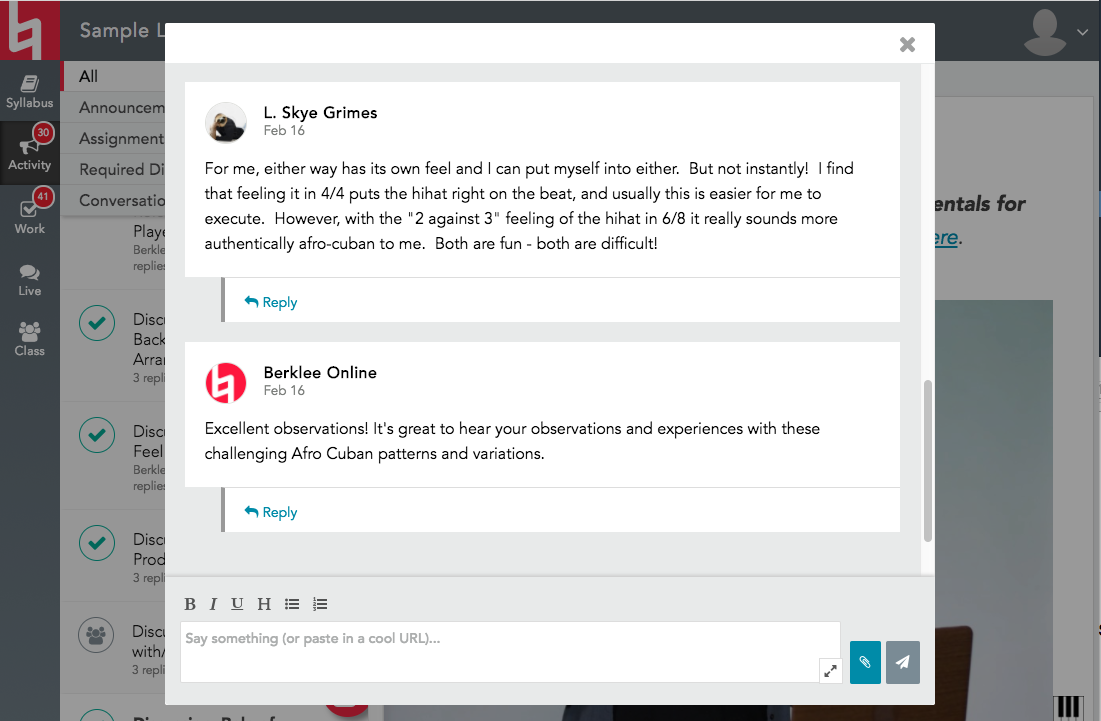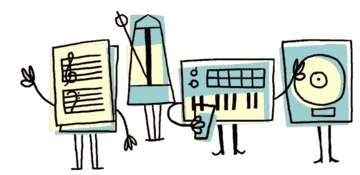 Join in on the Jam
Everything you need to learn about music, available on all your devices
Interaction with students across the globe
Learning music just got a lot easier, and a lot more fun!