Whether you are writing for jingles, soundtracks, or pop songs, knowing how to write/arrange for smaller bands and larger ensembles is crucial to your success. Arranging: Small Ensemble and Horns explores the properties of the trumpet, trombone, and alto, tenor, and baritone saxophones and approaches the techniques and melodic embellishments that will give you a basic understanding of writing/arranging for these horns as a section. In this music arrangement course, you will focus on applying writing processes for two-, three-, four-, and five-part horn combinations; skills that can be applied to both live instrumentation and sampled or synthesized sounds. You really can't write effective sequenced parts without knowing what real players would characteristically play on these instruments. This music arrangement course will provide you with a greater understanding of the possibilities and sounds that the horns as a section can add to your arrangement.
By the end of this course, you will:
Learn to identify chord symbols
Understand trumpet and trombone instrumentation
Understand the instrumentation breakdown of saxophones
Write within a given key and transpose to fit a specific instrument (unison writing)
Understand and complete an arranging process
Understand melodic development
Write two-part and three-part soli sections
Lesson 1: Chord Symbol Identification
Major Chords
Minor Chords
Dominant Chords
Augmented Chords
Diminished Chords
Half Diminished Chords
Lesson 2: Rhythm Section Notation Review
Drums: 3-Part Notation
Drums: Stop-Time Notation
Drums: "Kicks Over Time" Notation
Bass: Written Out Pitches
Bass: Rhythmic Notation with Slashes
Bass Activity 2
Guitar
Guitar: Melodic Lines
Guitar: Comping Parts
Keyboards: Melody Parts
Keyboards: Comping and Solos
Lesson 3: Instrumentation: Trumpet and Trombone
Trumpet
Trumpet With Concert Pitch Melody
Breakdown of Ranges by Area
Trumpet Mutes
Tenor Slide Trombone
Pedal Tones
Trombone Range Breakdown
Slide Positions
Lesson 4: Instrumentation: Alto, Tenor, and Baritone Saxophones
Eb Alto Sax
Alto with Concert Pitch Melody
Breakdown of Ranges by Area
Bb Tenor Sax
Tenor With Concert Pitch Melody
Breakdown of Ranges by Area
Eb Bari Sax
Bari Sax With Concert Pitch Melody
Breakdown of Ranges by Area
Lesson 5: Unison Writing
Writing within a Given Specific Key
Transposing to Fit a Specific Instrument
Combinations of Horns on Unison Melodies
Two Octaves Playing the Melody
Three Octaves Playing The Melody
Lesson 6: The Arranging Process and the Midterm Project
Considerations Before Writing Pitches
The Arranging Process
Midterm Project Review
Lesson 7: Melodic Development
Eighth-Note Anticipations: Melodic Development
Quarter-Note Anticipations
Eighth-Note Delayed Attacks
Quarter-Note Delayed Attacks
Lesson 8: Melodic Development Continued
Straight vs. Swing
Sixteenth-Note Anticipations
Sixteenth-Note Delayed Attacks
Lesson 9: Harmonization: 2-Part Couplings (Soli Writing)
Melodic Couplings: Diatonic Thirds and Sixths
Intervals of Fourths and Fifths
Seconds and Sevenths
Orchestrating the Harmonized Melody
Lesson 10: Three-Part Soli Writing
Harmonizing A Diatonic Melody with Triads
Diatonic Approach-Chord Harmonization
Chromatic Approach Chord Harmonization
Applying Triadic Voicings to 4-Part Chords
Lesson 11: Three-Part Soli Writing (Continued)
Tension Substitution
Omit 2, 3, or 4 Technique
Harmonization with Diatonic Major and Minor Triads
Special-Case Voicings
Lesson 12: Background Lines
Voice Leading Background Lines
Common Tones in Background Lines
Creating Complex Background Lines
Final Project

Jerry Gates
Author & Instructor
Educator, composer, arranger, and bassist Jerry Gates has been a music industry professional for over thirty - five years. His television and radio credits include Bank of America, Log Cabin maple syrup, Scope mouthwash, Marlboro cigarettes, and music preparation for "The Dennis Miller Show," jazz great Bill Holman, and film composers Jack Smalley and Richard Band. As a professor at Berklee College of Music, he teaches Contemporary Arranging Techniques, Directed Studies in Arranging, Contemporary Twelve-Tone Composition, Orchestration, Writing and Production in the Studio, and Music Preparation courses. His latest music can be found at https://soundcloud.com/jerrygatescomp.

Jerry's most recently completed projects include orchestrating, conducting and producing a string session for the soon to be released Middle Eastern television series titled, "Sultana." The main composer for this series is Hassan El Shafei. He composed the electronic score for a retrospective on Florida's poet laureate, the late Edmund Skellings titled, "Ed Skellings – In His Own Words." Additionally, he composed, directed and produced music for Nestle's "Wonk Your Room" online promotion campaign. As an author, Jerry has written a book entitled "All Twelve—Dodecaphonic Sources For Contemporary Composition" and is currently writing an arranging book for Berklee Press and Hal Leonard tentatively titled, "Arranging for Horns."

He holds a Bachelor of Music degree from Berklee College of Music, a Master of Music/Composition degree from the Hartt School, and graduated from both the Television/Film Scoring and Composing/Arranging certificate programs at the former Grove School of Music in Los Angeles, CA.
Prerequisites
Completion of Arranging 1: Rhythm Section or equivalent knowledge and experience is required. Recommended experience in a DAW of choice.
Ability to write scores and record for the rhythm section
Basic understanding of music and music theory including intervals, chords, major and minor scales, and key signatures
Ability to read both treble and bass clef notation
---
Required Textbooks
None required
---
Software Requirements
You can produce scores in Finale (full version) or Sibelius and submit them as PDF, JPG, GIF, or pasted into DOC files. Note that Finale Notepad, PrintMusic, and Finale Guitar are not sufficient for use in the course. You can handwrite scores, scan them, and submit them as PDF, JPG, GIF, or DOC files.
Mac Users
OS X 10.9 Mavericks or higher (click here for system requirements)
Latest version of Google Chrome
Windows Users
Windows 7 or higher (click here for system requirements)
Latest version of Google Chrome
---
Hardware Requirements
If you are going to create scores by hand, you will need a scanner to put them in electronic format (see Software Requirements above for acceptable formats)
2 GB RAM (4 GB recommended)
500 MB hard drive space
Speakers or headphone
Webcam
Internet connection with at least 4 Mbps download speed (http://www.speedtest.net to verify or download the Speedtest by Ookla app from your mobile app store)
---
Comments
Got a question? Contact our Academic Advisors by phone at 1-866-BERKLEE (U.S.), 1-617-747-2146 (INT'L), or by email at advisors@online.berklee.edu. We can also answer basic questions in the comments below. Please note that all comments are public.
---
Level

Duration

12 weeks

3-Credit Tuition

$1,479

Non-Credit Tuition

$1,229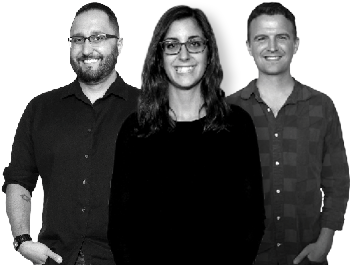 ---
Create a Free Account
Request Information
Create an account to download our catalog, get our newsletter, and more.
Stay Informed About This Course
Create an account to download our free course catalog, and receive updates about this course.
Sign Up to Sample a Lesson
Secure form. Berklee Online will not sell or rent your email address to third parties.
Our privacy policy