Arranging 1: Rhythm Section explores all aspects of writing and arranging for the rhythm section. Part of Berklee's required core curriculum, this music arrangement course will teach you how to write for the rhythm section (drums, bass, guitar, and keyboards) and create killer arrangements that really groove. This music arrangement course also directs you on everything you'll need to create an effective arrangement; including rhythm section notation, adaptation of the melody and chords, intros and endings, articulations and dynamics, and how to create an emotional contour throughout the arrangement. Arranging 1: Rhythm Section is essential learning for anyone interested in arranging music for a band, you'll discover how to pick and choose the techniques that work best for you, and how to put them all together in a way that will get everyone moving!
By the end of this course, you will:
Know the parts of a song and be able to analyze a lead sheet
Understand drum notation
Understand bass notation in Swing, Bossa Nova, Samba, Latin, Pop/Rock and Funk styles
Understand guitar and keyboard notation
Lesson 1: Parts of a Song
Parts of a Song
Analyzing a Lead Sheet
Formal Analysis
Choosing a Style
Lesson 2: Adapt Your Lead Sheet
Anticipations
Delayed Attacks
Diminution and Augmentation
Altering Pitches in the Melody
Altering Chord Changes
Lesson 3: Drum Notation
Specific 3-Part Notation
Basic Time, Cymbal Accents, Fills, and Kicks Over Time
Stop Time
Lesson 4: A Closer Look at Drum Notation
Notation Variations
Variation 2
Variation 3
Lesson 5: Bass Notation
Range and Transposition
Bass Lines for Swing
Bass Swing Exercise
Bossa Nova and Samba Bass Lines
Latin Bass Lines in Relation to Other Instruments
Lesson 6: Bass in Pop/Rock, Funk, and Fusion
Pop/Rock Bass Lines
Funk Bass Lines
Lesson 7: Introductions, Endings, Articulations, and Dynamics
Introductions
Endings
Articulations
Dynamics
Lesson 8: Guitar Notation
The Instrument
Comping
Solos
Fills
Single-Note Comping with Rhythm Slashes
Single-Note Comping with Specific Notes
Top-Note Voicing
Lesson 9: Guitar Notation Continued
Specific Voicings
Repeated Voicings
Specific Rhythms
Power Chords
Muffled Chords and/or Single Notes
Lesson 10: Keyboard Notation
The Instrument and Hand Span
Single and Double Staves
Multiple Keyboard Parts
Sustain Pedal
Chord Voicings
Lesson 11: Keyboard and Guitar
Keyboard and Guitar in Rock
Keyboard and Guitar in Funk
Keyboard and Guitar - Latin Feel
Keyboard and Guitar - Funky R & B
Lesson 12: Final Review

Suzanne Dean
Author & Instructor
Suzanne Dean is an arranger, educator, composer, keyboardist, and vocalist. In addition to releasing two albums on Nova Records, she worked as an orchestrator on the television series Jake and the Fatman, and has taught at Berklee College of Music since 1997.

Suzanne released her first album on Nova Records in 1987 entitled Dreams Come True. Her second album was released in 1991 entitled I Wonder. These albums featured some of L.A.'s finest studio musicians, such as contemporary jazz greats John Patitucci, Vinnie Colaiuta, and Peter Erskine. These recordings received worldwide distribution and continue to receive airplay in the U.S., Europe, and Japan. The arrangements range from small jazz group to 32-piece orchestra, with very eclectic writing, ranging from acoustic jazz to fusion to orchestral music, combining a large string section with a small jazz group. In addition to composing and arranging most of the music on them, she also served as the keyboardist and vocalist on several of the tracks.

Currently, Suzanne is an associate professor at Berklee College of Music in the contemporary writing and production departments. She teaches Writing Skills; Arranging 1; Harmony 1 and 2; Artistry, Creativity and Inquiry; Music Application and Theory; and Music of Laurel Canyon and Influential 20th-Century Songwriters and Their Co-writers/Producers.

Suzanne holds an associate's degree in music from the University of Maine in Augusta, as well as a bachelor's of music in film scoring from Berklee College of Music. She also attended the master's program in music composition at California State College in Northridge, California.

Suzanne is a member of Broadcast Music Inc., and the National Academy of Recording Arts and Sciences.
---

Dan Moretti
Instructor
Dan Moretti is a Professor in the Contemporary Writing and Production department at Berklee College of Music. He was awarded the 2006 Curriculum Development Award for the on-campus version of The Arranging Contemporary Styles course. Dan is a saxophonist and flutist, composer, producer, and audio engineer. He has produced and recorded seventeen world releases as a leader. His last five CDs have been in the top 40 charts in the States. He is a MaColl-Johnson Fellow which was was awarded in 2010 for "The Journey" a recording of his original music that he produced with an Italian orchestra, The Piccola Orchestra La Viola. Dan has toured throughout the United States, Europe, Asia, and Africa, presenting educational seminars and performing as a leader and a sideman. In 2015 he toured again with legendary Multi-Grammy winner, producer, guitarist Nile Rodgers (Daft-Punk, David Bowie, Madonna, Duran Duran etc). His influences, ranging from jazz and classical to funk and Latin jazz, come from his experience performing and recording with artists across the musical spectrum like Aretha Franklin, Ray Charles, The Temptations, Mike Stern, Dave Samuels, Dave Liebman, Marvin Stamm, and The Crusaders to name a few. www.danmoretti.com
Prerequisites
Completion of Music Notation and Score Preparation Using Finale or Music Notation Using Sibelius and Music Theory 101 or equivalent knowledge and experience is required. Recommended experience in a DAW of choice.
You should be able to:
understand music theory, including intervals, chords, major and minor scales, and key signatures
read both treble and bass clef notation
notate music and create MIDI or audio files
---
Required Textbooks
None required
---
Requirements for Assignments: Scores
Scores can be produced through one of the following means:
You can produce scores in Finale (full version, 2010 or higher) or Sibelius (full version, 4 or higher) and submit them as PDF, JPG, GIF, or pasted into DOC files. Note that Finale Notepad, PrintMusic, and Finale Guitar are not sufficient for use in the course. You can hand write scores, scan them, and submit them as PDF, JPG, GIF, or DOC files.
Scores should conform to the file formats listed above to ensure that you can share your work with your instructor and fellow students.
Do you have the prerequisite knowledge needed to use the notation software Finale or Sibelius in the course? Take our self-assessment quiz to find out!
---
Requirements for Assignments: Audio
Audio versions of the scores should be produced through one of the following means:
If using the notation programs Finale or Sibelius to create your scores, you can save and submit them as MIDI files.You can record live musicians playing your scores and submit them as MP3 files, using audio recording software such as Audacity. You can sequence your scores in a program like Reason, SONAR, Digital Performer, etc., and submit them as MIDI or MP3 files.
Do you have the prerequisite knowledge needed to use audio production software such as Reason, GarageBand, SONAR, or Digital Performer in the course? Take our self-assessment quiz to find out!
Audio should conform to the file formats listed above to ensure that you can share your work with your instructor and fellow students.
---
Software Requirements
You must be able to submit scores--either hand-written or created using the notation software Finale (full version, 2010 or higher) or Sibelius (full version, 4 or higher)--in one of the following formats: .PDF (Adobe Acrobat file) .JPG (graphics file) .GIF (graphics file) .DOC (Word document, with score pasted in)
If you are not using notation software, you will need audio recording or MIDI sequencing software that will save or export your work as MIDI or MP3 files
Tutti Music Player: Arranging 1 Collection (Discount will be provided at the start of the course)
Mac Users
OS X 10.9 Mavericks or higher (click here for system requirements)
Latest version of Chrome (recommended), Firefox, or Safari
Windows Users
Windows 7 or higher (click here for system requirements)
Latest version of Chrome (recommended), Firefox, or Edge
---
Hardware Requirements
A scanner is required for those creating scores by hand (see Software Requirements above for acceptable formats) and strongly recommended for those using a notation program, so that you can hand write portions of your scores, such as drum notation, if need be
A printer is recommended, so that you can print out scores used in the course
2 GB RAM (4 GB recommended)
500 MB hard drive space
Speakers or headphone
Webcam
Internet connection with at least 4 Mbps download speed (http://www.speedtest.net to verify or download the Speedtest by Ookla app from your mobile app store)
---
Level

Duration

12 weeks

3-Credit Tuition

$1,479

Non-Credit Tuition

$1,229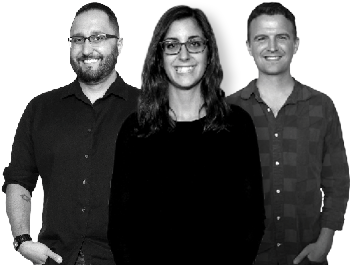 ---
Secure form. Berklee Online will not sell or rent your email address to third parties.
Our privacy policy