Behind the scenes of any great artist is a great manager working to create a great brand. This course explores the role and importance of an artist manager, what they do, and how they impact the career of the artist and their brand. The course begins with the basics: why an artist needs a manager, the keys to finding the right partner, and a typical management contract. From there, you'll cover the details of planning an artist's career, money management, and what to do when things go wrong. You'll also examine the principles of leadership dynamics and motivation in order to focus and empower current and potential managers.
Upon successful completion of this course, aspiring managers will have the tools to embark on managing artists' careers, and artists will better understand the critical importance of choosing the right manager, what they do, and how it will impact their potential and career. This course is designed to help those interested in a career in artist management, current managers attempting to improve and grow their business, self-managed artists who want to take control of their careers, record label owners looking to improve their effectiveness in dealing with their artist managers, and anyone passionate about music seeking to gain entrée into the business.
The course also contains detailed information and first hand accounts from managers who have represented artists such as:
Liz Phair, J.J. Cale, Robert Cray, John Lee Hooker, Throwing Muses / Kristen Hersh, John Hiatt, Motion City Soundtracks and Boston
By the end of the course, you will be able to:
Implement key methods for success in management, whether you are interested in managing other artists or are a self-managed artist
Create innovative, values-based strategic plans to increase the chances of success for the artists with whom you work
Understand the important contractual and financial documents required in artist management
Identify artists at various stages of their careers who are good candidates for your management venture
Present concrete strategies to your artists in order to help accelerate their growth
Utilize your strategic core document—which you will create in the course—to guide you to success in the management field
Lesson 1: Artist Management Basics
The Artist as a Brand
What Is an Artist Manager and What Do They Do?
Why an Artist Needs a Good Manager and When They Need One
Being Your Own Manager
Artist/Manager Relationship
Creating Success
Lesson 2: Finding the Right Partner
Mutual Goals
Trust, Understanding, and Communication
Artist Perspective
Manager Perspective
Lesson 3: The Management Contract
Term
Money Flow
Variables
Contract Forms and Issues
Post-Term Considerations
Lesson 4: Building a Musician Business
You Don't Need a Manager If You Don't Want to Make Money
Business Entities—Sole Proprietor, Partnerships, Corporations
Building a Team
Principals of Good Business Management
Lesson 5: Making Money in Music (Quick Overview)
Licensing
Touring/Performing/Merchandise
Recording/Distribution
Lesson 6: Harnessing Technology Across the Musician Business
Aligning Technology with Your Core Principles
The Brave New World
Leveraging New Technology to Expand Your Marketing Strategy
Lesson 7: Planning an Artist's Career
Assessing the Artist
The Artist Brand
Creating a Strategy
Setting Milestones
Budgeting
The Plan
Lesson 8: Launching and Developing an Artist
Creating a Culture of Discipline to Successfully Launch and Develop an Artist
Passion and Innovation: The Secret ingredients in Artist Development
Strategic Concepts to Launch and Develop an Artist
Lesson 9: Marketing and Publicity
Why the Manager Is the Chief Marketing Officer
Branding the Artist
Connecting with Fans
Leveraging Your Partners
Sponsorships, Joint Ventures, Partnerships
Creative Self-Promotion
Lesson 10: Money Management
Business Management
Finance Basics
Secrets to Getting Paid
Keeping Your Money
Lesson 11: What to Do When Things Go Wrong and How to Avoid Problems
Potential Conflicts in the Business and What Can Be Done
Case Studies
Lesson 12: Evaluating Team Progress
Measuring Success and Progress/Milestones
Coping with Success
Artist/Manager Relationship Over Time
Checklist for a Successful Relationship

George Howard
Author & Instructor
George Howard is an Associate Professor of Management at Berklee College of Music.

Additionally, Mr. Howard is the COO of Norton, LLC, the parent company of Wolfgang's Vault, Daytrotter, Concert Vault, and Paste Magazine. Mr. Howard managed the Grammy and Oscar winning singer/songwriter, Carly Simon, and advised Grammy and Emmy winning composer, Mark Isham.

Via his consulting firm, Mr. Howard has advised companies from the Fortune 500 (CVS/pharmacy), the Ivy League (Brown University), and the not-for-profit sector (Easter Seals) on strategy and technology.

Mr. Howard was one of the original founders of TuneCore (currently the world's largest distributor of music), and was the president of Rykodisc, which, at the time, was the world's largest independent label. Mr. Howard holds an MBA, a MA, and a JD (law degree). He lives with his wife and two children in Marblehead, MA, and Martha's Vineyard.

George has written a number of books on the music industry, including Getting Signed! An Insider's Guide to the Record Industry (Berklee Press) and Music Publishing 101 (Berklee Press).
Prerequisites
None required
---
Required Textbooks
Getting Signed! An Insider's Guide to the Record Industry by George Howard (a downloadable copy will be provided within the course)
Good to Great: Why Some Companies Make the Leap... and Others Don't by Jim Collins
---
Software Requirements
Mac Users
OS X 10.9 Mavericks or higher (click here for system requirements)
Latest version of Google Chrome
Windows Users
Windows 7 or higher (click here for system requirements)
Latest version of Google Chrome
---
Hardware Requirements
2 GB RAM (4 GB recommended)
500 MB hard drive space
Speakers or headphone
Webcam
Internet connection with at least 4 Mbps download speed (http://www.speedtest.net to verify or download the Speedtest by Ookla app from your mobile app store)
---
Comments
Got a question? Contact our Academic Advisors by phone at 1-866-BERKLEE (U.S.), 1-617-747-2146 (INT'L), or by email at advisors@online.berklee.edu. We can also answer basic questions in the comments below. Please note that all comments are public.
---
Level

Duration

12 weeks

3-Credit Tuition

$1,479

Non-Credit Tuition

$1,229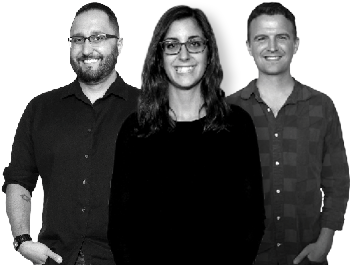 ---
Create a Free Account
Request Information
Create an account to download our catalog, get our newsletter, and more.
Stay Informed About This Course
Create an account to download our free course catalog, and receive updates about this course.
Sign Up to Sample a Lesson
Secure form. Berklee Online will not sell or rent your email address to third parties.
Our privacy policy