Online course overview with author Pat Pattison
Creative Writing: Finding Your Voice is designed to help you write clearly and strongly in your own unique voice, bringing your full self to your writing process every time you write. This course will guide you through the first and most essential part of finding your writing voice: how to bring your senses and sense memories to the forefront and channel them into your writing. No one has ever seen the world from your perspective before, in the order, time, and context you''ve experienced it. Your sense memories stimulate your readers' imagination, forcing them to respond with their own sense memories, filling your words with their stuff.
The course will also challenge you to dive deeply into the way you see the world. When you look at a river, do you think of it as rushing to the sea to get home? Your ability to see what's in front of you as though it were something else— that is, the ability to create metaphor—is uniquely yours. Aristotle calls it the "only truly creative human act."
The first four weeks of the course move through sense-bound writing from four different platforms, allowing you to dig deeply into different aspects of your senses. You''ll practice using different points of view and tense. From there, you''ll take progressive steps toward creating effective metaphor. You''ll also work on sentence structure and sentence types as an expressive tool.
Each day, you''ll be asked to write in response to prompts, and you''ll comment on the posts of other students in the class. For your weekly assignments, you''ll choose a favorite from your week's writing and craft it into a longer piece for the instructor to assess. This process of combining sense-bound writing and metaphor will take you to the heart of your writer's voice.
By the end of the course, you will be able to:
make conscious and informed choices about point of view and tense
employ your senses effectively
create interesting and effective metaphor
make conscious and informed choices about sentence type and structure
Lesson 1: Sense-Bound Writing—What Writing
Getting Close to Your Senses
Sense-Bound Writing
Using All of Your Senses
Sharpening the Way You See the World
Keeping Your Writing Eyes Open
Lesson 2: Writing from Person—Who Writing
Point of View
Camera Angles
Third-Person Narrative
First-Person Narrative
Direct Address
Second-Person Narrative
Writing from the Outside
Writing from the Inside
Second-Person Narrative
Direct Address
Lesson 3: Writing from Time—When Writing
Locating Your Characters in Time
Use of Tense and Point of View
Writing in Past Tense
Writing Past Tense to Present Tense
Writing Present Tense to Future Tense
Writing in All Three Tenses
Lesson 4: Writing from Place—Where Writing
Locating Characters in Space
Combining Where and When
Sentence Types
Combining Point of View, Senses, and Place
Combining Third-Person Narrative, Moving from Past to Present Tense, Senses, and Place
Combining Second-Person Narrative, Moving from Present to Future Tense, Senses, and Place
Combining Direct Address, Moving through Tenses, Senses, and Place
Lesson 5: Metaphor—Adjectives and Nouns
Making Metaphors
Expressed Identity
Qualifying Metaphor
Verbal Metaphor
Adjective/Noun Collisions
Combining Senses with Adjective/Noun Collisions
Working from Adjectives to Nouns
Working from Nouns to Adjectives
Lesson 6: Metaphor—Nouns and Verbs
Working with Nouns and Verbs
Noun/Verb Collisions
Combining Senses with Noun/Verb Collisions
Moving from Nouns to Verbs
Moving from Verbs to Nouns
Lesson 7: Metaphor—Expressed Identity
Expressed Identity
Noun/Noun Collisions
Noun/Noun Collisions and the Senses
Expressed Identity and the Senses
Creating Provocative Collisions
Lesson 8: Metaphor—Linking Qualities
Finding Metaphors in Deeper Detail
Words in Families and Keys
Linking Qualities and the Senses
Linking Qualities and Expressed Identities
Using one Metaphor Term to Describe the Other Metaphor Term
Lesson 9: Finding Linking Qualities
Determining Essential Qualities
Locating Linking Qualities
Linking Qualities
Finding Target Ideas
Lesson 10: Working Both Directions
Reversing Metaphor Direction
Working Both Directions with Target Ideas
Exploring through the Lens of the Target Idea
Working Both Directions
Lesson 11: Reversing Direction through Linking Qualities
Reversing Direction through Linking Qualities
Exploring Metaphors through Prompts
Finding Prompts
Lesson 12: The Grand Finale
Final Project: Sharing Your Voice

Pat Pattison
Author
Pat Pattison is an author, clinician and Berklee Professor of Lyric Writing and Poetry whose students have composed for major artists and written number one songs. At Berklee, he developed the curriculum for the only songwriting major in the country. His books, including Songwriting: Essential Guide to Rhyming and Songwriting: Essential Guide to Lyric Form and Structure, are recognized as definitive in their genre, and have earned many ecstatic reviews. His clinics are attended by songwriters all over the country, and his articles appear regularly in a variety of industry publications.
---

Caroline Harvey
Instructor
Caroline Harvey is an assistant professor in the Liberal Arts department at Berklee College of Music, in addition to being a writer, performer, and somatic therapist. She teaches and performs poetry nationwide, and is the creator of two original voice curricula, Free Your Voice™ and Embodied Poetics™. She was featured in two documentaries and appeared on Season 5 of HBO's Def Poetry. A past member and coach of multiple Poetry Slam Teams, Harvey has been a part of victories on both national and regional stages. Most recently, she helped the Berklee College of Music Slam Team win the "Spirit of Slam" award at the 2010 Collegiate National Poetry Slam. She has performed with Alicia Keys, Mos Def, John Legend, Reggie Gibson, Joshua Bennett, Donna De Lory, and others, and is honored to have been featured at schools and organizations such as YouthSpeaks, The Esalen Institute, Bristol Community College, Northeastern University, University of California at Berkeley, and University of California at Los Angeles (UCLA).

Harvey was awarded a BFA in Theater from Boston University where she graduated Summa Cum Laude and won the Dean's Award for Academic Excellence. Her stage directorial debut dealt with the work of poet Anne Sexton and was chosen for review by the Kennedy Center American College Theater Festival. She later earned a Master's degree in Dance from UCLA's Department of World Arts and Cultures. Harvey's writing, which explores ideas of the sacred and tracks her belief that even the fiercest traumas contain within them the capacity for profound healing and beauty, has been published in various literary journals and anthologies including the 2005 National Poetry Slam Anthology High Desert Voices and the Harvard publication The Charles River Review. She is currently working on a new collection of poems based on the women Salvador Dali painted and a book about her most recent travels in Asia and Central America.
All students enrolled in this course, must know English well enough to:
easily understand recorded videos and written class lessons;
participate successfully in written and oral class discussions;
read, write, and study without being hindered by language problems;
possess intermediate or advanced grammar skills related to punctuation and verb conjugation.
PC Web Browser: Firefox (Recommended), Chrome, Internet Explorer 10 or higher
Mac Web Browser: Firefox (Recommended), Chrome, Safari
Flash Player: current version
QuickTime: current version
Adobe Reader: current version
Windows Vista SP2 or higher
Intel Pentium 4 or higher
512 MB RAM
100 MB hard drive space recommended
Sound card
Speakers or headphones for your computer
OS X 10.7 or higher
Intel Mac
2 GB RAM
100 MB hard drive space recommended
Speakers or headphones for your computer
Level

Duration

12 Weeks

3-Credit Tuition

$1,449

Non-Credit Tuition

Add 6 CEUs
---
Spring Term Starts April 4
for Courses and Multi-Course Certificates
---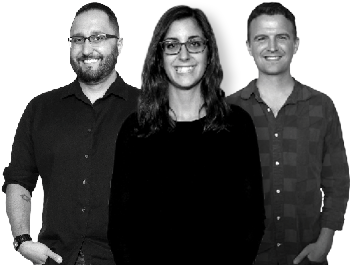 ---
Secure form. Berklee Online will not sell or rent your email address to third parties. Our privacy policy.