Creative Writing: Poetry is a course for writers—songwriters, poets, and anyone who wants to write more effectively. The course—authored by Pat Pattison, who developed the curriculum for the only songwriting major in the country at Berklee—will give you specific tools to help you craft and control your writing. You will be taken through a step-by-step process, each step handing you another tool to give what you say more power. You'll learn how to enhance your ideas through arranging lines into odd or even numbered line groups and creating either a feeling of tension or resolution with the composition itself, independent of the poem's meaning. You'll learn placement, timing, focus, and especially how to use rhythm in language expressively.
The course uses musical vocabulary to examine the elements and functions of poetry, exploring how to make things move and stop, stop and move, just like in music. You'll see how the compositional aspects of poetry create their own music, independent of what's being said, and act like a film score to underpin and color your ideas.
The course provides examples from great poetry—both via text and video—from such poets as Shakespeare, Percy Bysshe Shelley, John Keats, Ralph Waldo Emerson, Elizabeth Barrett Browning, Henry Wadsworth Longfellow, Alfred Lord Tennyson, Algernon Charles Swinburne, William Butler Yeats, Robert Frost, D.H. Lawrence, e.e. cummings, W.H. Auden, Howard Nemerov, Allen Ginsberg, Galway Kinnell, and others. The focus of the course is not on inspiration and "flowology," though it will help you shape your inspiration more powerfully. Rather, the focus is on composition and how to craft your writing for maximum effect.
Each week, you'll have a new poem and a new tool to manipulate, moving through the counter-pointing of lines against phrases, use of rhythmic composition in blank verse, and ending in two traditional sonnet forms. When you post your poem, the instructor and your classmates will comment on your work, with special focus on how your structures help color and enhance your ideas. By the course's end, you will see poetry differently, both in terms how to approach writing in general, as well as the way that poetry can positively affect your lyrical output.
By the end of the course, you will be able to:
Write clearly and strongly
Precisely control form and composition
Counter-point lines against phrases to create musical effects
Use language rhythms to create tension and resolution
Understand the relationship between poetry and music
Deeply understand prosody, the fundamental principle underlying not only poetry, but art in general
Lesson 1: Prose vs. Poetry
Prose: Phrase Lengths
Sentence Construction: Simple Sentences
Compound Sentences
Sentence Types
Poetry
Phrases
Lines with Multiple Phrases
Units of Composition
Prosody
Lesson 2: Managing End-Stops
Creating Subordinate Clauses
Stable and Unstable Groupings
"Days" by Ralph Waldo Emerson
Instability
Student Poetry Examples
Switching Line Order
Lesson 3: Managing Caesuras
Caesuras
Frontal, Medial, and Terminal Caesuras
Creating Tension
Emerson's Handling of Caesuras
Creating Motion
Lesson 4: Managing Enjambment
Enjambment
Moving from Light to Heavy
Other Movement
Managing Enjambment
Lesson 5: Writing in Iambic Pentameter
Stressed and Unstressed Syllables
Iambic Pentameter
Blending Languages
Why Pentameter?
English Poetry
Groove and Variation
"Distractions" by Emma Joy Hanley
"The Woman with Fire Engine Nails" by Caroline Harvey
Learning your Craft
Lesson 6: Substituting in Iambic Pentameter
Substituting in Iambic Pentameter
Themes and Variations
Creating Emotion
"After Long Silence" by William Butler Yeats
Substitutions in "After Long Silence"
Going Against Expectations
Lesson 7: Writing in Blank Verse
Writing in Blank Verse
"Birches" by Robert Frost
"Ulysses" by Alfred, Lord Tennyson
Compositional Tools
"Spring" by Elisa Lomazzo
"Christmas Cheer" by Ian Henchy
Lesson 8: Blank Verse Again
More on Blank Verse
Blank Verse and Substitutions
"A Wake" by Ryan Toll
"Still" by Rachel Borovik
Lesson 9: Using Rhyme
Using Rhyme
Sound in Poetry
Rhyme Schemes
Perfect Rhyme
Consonance Rhyme
More on Consonance Rhyme
Rhyme Schemes Revisited
"Ode to the West Wind" by Percy Bysshe Shelley
Using Rhyme
Lesson 10: English (or Shakespearean) Sonnet
English or Shakespearean Sonnet
Sequence
Sonnet 29
Sonnet 73
"When I Have Fears" by John Keats
Modern Sonnets
"Putting in the Seed" by Robert Frost
"Baby Running Barefoot" by D. H. Lawrence
Lesson 11: Italian (or Petrarchian) Sonnet
The Italian (or Petrarchian) Sonnet
The First Eight Lines
"In Memoriam" by Alfred, Lord Tennyson
The Italian Sonnet Road Map
Keats
"Mezzo Cammin" by Henry Wadsworth Longfellow
"Grief" Elizabeth Barret Browning
"Design" by Robert Frost
The ccdeed sestet
e. e. cummings
e. e. cummings Variation
Lesson 12: The Terza Rima
The Terza Rima
Robert Frost
The First Quatrain
The Second Quatrain
"Ode to the West Wind" by Percy Bysshe Shelley

Pat Pattison
Author
Pat Pattison is an author, clinician and Berklee Professor of Lyric Writing and Poetry whose students have composed for major artists and written number one songs. At Berklee, he developed the curriculum for the only songwriting major in the country. His books, including Songwriting: Essential Guide to Rhyming and Songwriting: Essential Guide to Lyric Form and Structure, are recognized as definitive in their genre, and have earned many ecstatic reviews. His clinics are attended by songwriters all over the country, and his articles appear regularly in a variety of industry publications.
---

Caroline Harvey
Instructor
Caroline Harvey is an assistant professor in the Liberal Arts department at Berklee College of Music, in addition to being a writer, performer, and somatic therapist. She teaches and performs poetry nationwide, and is the creator of two original voice curricula, Free Your Voice™ and Embodied Poetics™. She was featured in two documentaries and appeared on Season 5 of HBO's Def Poetry. A past member and coach of multiple Poetry Slam Teams, Harvey has been a part of victories on both national and regional stages. Most recently, she helped the Berklee College of Music Slam Team win the "Spirit of Slam" award at the 2010 Collegiate National Poetry Slam. She has performed with Alicia Keys, Mos Def, John Legend, Reggie Gibson, Joshua Bennett, Donna De Lory, and others, and is honored to have been featured at schools and organizations such as YouthSpeaks, The Esalen Institute, Bristol Community College, Northeastern University, University of California at Berkeley, and University of California at Los Angeles (UCLA).

Harvey was awarded a BFA in Theater from Boston University where she graduated Summa Cum Laude and won the Dean's Award for Academic Excellence. Her stage directorial debut dealt with the work of poet Anne Sexton and was chosen for review by the Kennedy Center American College Theater Festival. She later earned a Master's degree in Dance from UCLA's Department of World Arts and Cultures. Harvey's writing, which explores ideas of the sacred and tracks her belief that even the fiercest traumas contain within them the capacity for profound healing and beauty, has been published in various literary journals and anthologies including the 2005 National Poetry Slam Anthology High Desert Voices and the Harvard publication The Charles River Review. She is currently working on a new collection of poems based on the women Salvador Dali painted and a book about her most recent travels in Asia and Central America.
English Proficiency Requirements
All students enrolled in this course must know English well enough to:
Easily understand recorded videos and written class lessons
Participate successfully in written and oral class discussions
Read, write, and study without being hindered by language problems
Possess intermediate or advanced grammar skills related to punctuation and verb conjugation
Though the course uses a rudimentary musical vocabulary, no musical training is required.
---
Required Textbooks
None required
---
Software Requirements
Mac Web Browser: Firefox (Recommended), Chrome, or Safari
PC Web Browser: Firefox (Recommended), Chrome, Internet Explorer, or Edge

Flash Player (if using the Record Live tool)



---
Hardware Requirements
Mac Users
OS X 10.7 or higher
2 GB RAM
500 MB hard drive space
Sound card
Speakers or headphones
Webcam
PC Users
Windows Vista SP2 or higher
Intel Pentium 4 or higher
1 GB RAM
500 MB hard drive space
Sound card
Speakers or headphones
Webcam
---
Level

Duration

12 weeks

3-Credit Tuition

$1,479

Non-Credit Tuition

$1,229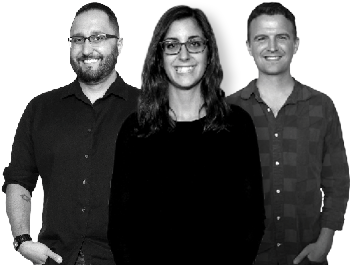 ---
Secure form. Berklee Online will not sell or rent your email address to third parties.
Our privacy policy