"To be an artist is to believe in life," said English sculptor Henry Moore. In many ways, artists serve as the eyes, ears, and interpreters of the very complex world in which we live, expressing our hopes, dreams, sorrows, joys, and disappointments, and enabling us to understand and process the world around us. At the same time, artists need to be able to feed themselves, pay the bills, and make a living. Many of the skills needed to be successful—to gain the time, space, and money to dedicate to art—have to do with understanding the present, planning for the future, and knowing how to bridge the gap. They also have to do with understanding who you are and who you want to be as you develop and grow your career.
Developing Your Artistry explores what it means to be an artist—both from a philosophical and practical perspective. It will examine artistry and how it has been defined throughout time, in addition to topics such as creativity as a habit, aesthetics, health as it relates to your work, planning, and sustaining your career. Throughout the course, you will focus on developing and refining your artistic statement/purpose and planning your career in the music industry. The course features several compelling artist profiles and interviews, including Victor Wooten, Nona Hendryx, Henry Diltz, Tibetan monk Lama Sonam, and many others.
By the end of this course, you will be able to:
Explore your life choice as a music industry professional
Recognize the definitions of "artistry" and "creativity" as they apply to your professional work
Define your own artistic, personal, and professional goals
Consider the role of the musician in society
Maintain an electronic portfolio of the work and products that you create at Berklee
Articulate how you want to present yourself online, in writing, and in person
Lesson 1: To Be an Artist: The Beginning
Exploring Definitions of Artistry
Classic Definitions, Including Aristotle and Tolstoy
Contemporary Definitions"Real" Art vs. "Counterfeit" Art
Your Own Definition of Art
Lesson: The Creative Habit
Creativity as a Habit: Exploring the Ideas of Twyla Tharp
Creativity Requires Hard Work: Exploring the Ideas of Pyotr Ilyich Tchaikovsky
Creative Intelligence: Exploring the Ideas of Bruce Nussbaum
Your Creative Autobiography
Lesson/Week 3: Personal Aesthetics, Health, and Identity
Explore the Meaning of the Term Aesthetics
Aesthetics and Health
Self-Assessment: Health
Aesthetics and Identity: Discussions with Musicians Bill Banfield, Victor Wooten, and Nona Hendryx
Lesson 4: Artistry and Planning
Motivation and Planning
Practicing: How Do You Structure It and Fit It In
Academic Planning
Career Planning
Lesson 5: Success and Role Models
Explore the Meaning of Success
Gain Advice from Others about Success
Learning from Others: Role Model Henry Diltz
Lesson 6: Artist Statements: Your Statement of Purpose
Artist Statement: What Is It and Why Is It Important?
Victor Wooten: Portrait of an Artist
Communicating with the Audience
Bobby McFerrin's Audience Art
How to Write an Artist Statement
Lesson 7: Interdisciplinary Art: The Relationship Between Music and Other Art Forms
Interdisciplinary Art
Music and Technology: Model Artist—Stephen Webber
Music and Film/Television: Model Artist—Lucio Godoy
Art, Technology and Words: Creating New Forms: Model Artist—Lori Landay
Lesson 8: Sustaining Yourself as an Artist
Music Business: Do It Ourselves
Musician's Health
Body Awareness and Exercise
Using Feedback: Evaluating Yourself and Others: Accepting Criticism
Audience Analysis
Lesson 9: Artists and Community
The Social Role of the Artist throughout History
Relationship between Art and the Urban World: The Personal and Artistic Journey of Artist Model Otis Sallid
Relationship between Art and the Everyday: The Personal and Artistic Journey of Artist Model Greg Jaris
Transforming Herself and Society through Music: The Personal and Artistic Journey of Model Artist Nona Hendryx
Lesson 10: Career Exploration and the Future of Music and the Music Industry
Characteristics of the Music Industry Today
Predicting Future Changes
Future Business Models
Explore Career Resources
Lesson 11: Artists and Truth
Exploring What Is Meant by the "Truth" in Art
Exploring the Personal and Artistic Journey of Model Artist: Janis Ian
Other Artists Who Show the World Truth
Lesson 12: Putting It All Together: The Final Electronic Portfolio
You Online
Presenting Yourself Professionally Online and In Person
Establishing Voice Online and In Person
Creating an Effective Press Kit
The Electronic Portfolio
Revising and Finalizing Your Academic and Career Plan
Revising and Finalizing Your Artist Statement

Camille Colatosti
Author
Camille Colatosti serves as the founding Dean of Institutional Assessment and Graduate Studies at Berklee College of Music. She has led the development of curriculum, policies, programs, and processes for master's education at Berklee. She directs the college's accreditation work with the New England Association of Schools and Colleges, and oversees the college's academic assessment, program review, and continuous improvement initiatives. Prior to this work, Colatosti served as chair of Berklee's Liberal Arts program. She serves as a consultant-evaluator for the Higher Learning Commission, and as a peer-evaluator for the New England Association of School and Colleges. Colatosti earned her Ph.D. in English Language and Literature from the University of Michigan-Ann Arbor. She has published numerous articles on education, women's issues, and other social topics. She is the author of the books To Be an Artist: Musicians, Visual Artists, Writers, and Dancers Speak (2012) and Stopping Sexual Harassment (2002). She has won several awards, including the Athena Award for Women's Leadership and the Girl Scouts' Woman of Distinction Award.
---

Simone Pilon
Instructor
Simone Pilon serves as Chair of the Liberal Arts Department at Berklee College of Music where she teaches the first-semester seminar, Artistry, Creativity, and Inquiry. Prior to her position at Berklee, she worked for over a decade at a private liberal arts college where she taught French language and literature and built international partnerships and programs. She has been a Fulbright-Hays scholar to Morocco and Tunisia, has published in international journals, and presented at national and international conferences. She has also published a student edition of Louis Hémon's canonical novel Maria Chapdelaine, with Molière and Company. Simone holds a PhD in Québécois Literature from Université Laval.
---

Carolyn Wilkins
Instructor
Carolyn Wilkins is a Professor in the Ensemble Department at Berklee College of Music. She is an accomplished jazz pianist, composer and vocalist whose performance experience includes radio and television appearances with her group SpiritJazz, a concert tour of South America as a Jazz Ambassador for the US State Department, performances with the Pittsburgh Symphony as a percussionist under Andre Previn, and shows featuring Melba Moore, Nancy Wilson and the Fifth Dimension. Carolyn has performed at Boston's Regattabar, Scullers' Grille, the Globe Jazz Festival and the Many Colors of a Woman Jazz Festival.

Carolyn is the author of Tips For Singers: Rehearsing, Performing and Auditioning (available from Berklee Press), They Raised Me Up: A Black Single Mother and the Women Who Inspired Her and Damn Near White: An African American Family's Rise from Slavery to Bittersweet Success (available from the University of Missouri Press) and Melody For Murder: A Bertie Bigelow Mystery (available from www.pen-l.com/MelodyForMurder.html).
---

Ellen Francese
Instructor
Ellen Francese earned her Masters Degree from Simmons College. Her teaching career spans over thirty years. Primarily a college professor, she has taught art to students of all ages as well as English to sixth graders and troubled teens. She has taught English and Artistry classes at Berklee College of Music since 2006. As Berklee's international population has grown, she has more recently been supporting these students both inside and outside her English as a Second Language classes. Ms. Francese's other interest at Berklee is developing programs for local and global citizenship. Her service learning projects have taken place in Latino neighborhoods and teen lock-up facilities. Students have fulfilled their Act of Kindness Projects by giving music lessons to the homeless, performing concerts at nursing homes, writing music for nonprofit websites, cleaning up an old recording of an elderly musician's music, and bringing an instrument petting zoo to immigrant preschoolers. She was given Berklee's first Urban Service Award for her commitment to fostering student social responsibility. Just recently, she received the Dean's Award for Teaching for Excellence.
---

Kenn Brass
Instructor
Professor Kenn Brass received his BFA and MFA from Governor's State University located just outside of his native hometown, Chicago. Having served as chair and assistant chair of the Professional Music Department for 26 years from 1988 to 2014, he has now set his sights on the classroom.

Kenn has been involved extensively in various musical settings embracing a myriad of traditional and contemporary musical styles. A trumpeter by trade, he has performed with groups and individuals the world over which include Nancy Wilson, Mitzi Gaynor, The O'Jays, The Temptations, and The Thad Jones/Mel Lewis Orchestra to name a few. He continues to perform regularly in the New England area with his co-lead band Enfusion.

While at Berklee, Kenn has fulfilled a long-time commitment with the Five-Week Summer Performance Program in addition to being an adjunct professor at nearby Brandeis University in Waltham, MA. He has also served on various area advisory boards in conjunction to working with a number of community-based organizations with an Arts-centered focus.
---

Janet Chwalibog
Instructor
Janet Chwalibog is Associate Professor in the Liberal Arts department at Berklee College of Music where she teaches post-colonial, psychoanalytic and feminist literary theories. Her courses focus on writing and reading as creative acts that produce new knowledge as part of ongoing, centuries-long conversations that shape the world in which we live. Students in her classes explore practices and establish habits that remove barriers to creative work and unleash the creative unconscious.

Janet has worked extensively with creative artists, particularly musicians. Prior to her position in Liberal Arts, Janet directed the Faculty Development Program at Berklee, where she led the creation, assessment and revision of programs designed to create transformational learning experiences for faculty. Ultimately this work enhanced the pedagogy, interdisciplinary collaborations, artistic expression, and professional opportunities available to Berklee faculty. She developed $200,000 in faculty grants and fellowships as well as creating one of the most rigorous faculty development programs in the country, overseeing a half million dollar budget. Collaborations included works with Africana Studies (BCM), Steelgrass Recording Studios, Cindy Blackman, Terri Lyne Carrington, George Duke, Siedah Garrett, Nona Hendryx, Ray Kurzweil, Bobby McFerrin, Me'shell Ndegeocello, Bernice Johnson Reagon, Paquito d'Rivera, Patrice Rushen, Gunther Schuller, Dr. Billy Taylor, and others.

Ms. Chwalibog earned her degrees from Loyola University and Harvard University.
---

Meredith Jordan Rose
Instructor
Meredith Jordan Rose is an Assistant Professor of Liberal Arts at Berklee College of Music. She holds an M.F.A. in creative writing from Emerson College and a B.A. in English Literature from the University of Virginia. Her concentration is in poetry writing and she teaches courses in literature, writing, and developing as an artist. Her teaching focuses on collaboration and putting students, their ideas, and their writing at the center of the classroom experience. She is in her fourth year as a faculty member at Berklee.
---
Comments
Got a question? Contact our Academic Advisors by phone at 1-866-BERKLEE (U.S.), 1-617-747-2146 (INT'L), or by email at advisors@online.berklee.edu. We can also answer basic questions in the comments below. Please note that all comments are public.
---
Level

Duration

12 weeks

3-Credit Tuition

$1,479

Non-Credit Tuition

$1,229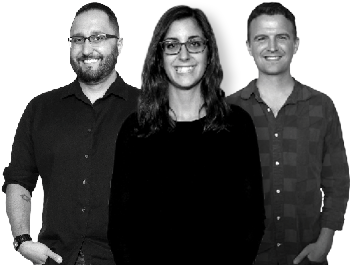 ---
Create a Free Account
Request Information
Create an account to download our catalog, get our newsletter, and more.
Stay Informed About This Course
Create an account to download our free course catalog, and receive updates about this course.
Sign Up to Sample a Lesson
Secure form. Berklee Online will not sell or rent your email address to third parties.
Our privacy policy