Jazz Bass explores the key ingredients necessary to play great jazz bass lines, including the sound, feel, foundation, and power. Throughout the course, you will learn techniques for playing effective walking bass lines over jazz chord changes. The course begins by exploring "money notes"—the notes most valuable to a bass player to support and influence the band. You will play simple and functional walking bass lines over the blues and then progress to more sophisticated lines over jazz tunes, using chord tones in conjunction with half-step approach notes in multiple keys.
You will learn to recognize common chord progressions in jazz standards and play them effectively. The course highlights famous recordings from jazz greats—such as Paul Chambers, Ray Brown, Ron Carter, and Christian McBride—and teaches you strategies for modeling their performances. You will explore right- and left-hand techniques for both acoustic and electric bass, in addition to topics such as substitute chords, melodic development, and turnarounds. Each lesson will feature video demonstrations, listening examples, play-along exercises, and suggested practice routines, culminating with a walking bass line assignment that demonstrates the key concepts covered. The goal of the course is to give you the tools you need to improvise jazz bass lines like a seasoned professional.
"When a walking bass line is done right, everybody in the audience wishes they could play bass." –Jim Stinnett, Jazz Bass course author.
Upon successful completion of this course, you will be able to:
Play a walking bass line over jazz blues
Transpose jazz blues to any key
Hear and recognize the ii-v-i chord progression
Transcribe walking bass lines
Produce a jazz sound in your playing
Develop a better physical technique
Identify characteristics of the master jazz bassists
Create a focused practice routine
Lesson 1: The Money Notes
Tension and Resolution—Roots and Half Steps
Jazz Blues, Chord Changes with II-V Chord Substitutions
Left-Hand Technique—Major Scale Economy of Motion
Practice Techniques
Lesson 2: Build it Solid
Jazz Blues, Chord Changes with bV Chord Substitutions
Transposing Chord Changes
Jazz Sound on the Electric Bass
Transcription—Ear/Hand Coordination
Practice Techniques
Lesson 3: Developing a Harmonic Foundation
3rds, 5ths, and 7ths
Transcription Examples
Right-Hand Technique for the Acoustic Bass
Left-Hand Technique for the Electric Bass
Lesson 4: Learn from the Masters
Transcription—Learning the Language
Blues in the Key of Eb
Left-Hand Technique
Lesson 5: The Rosetta Stone
The ii-V-I Chord Progression
Hearing the ii-V-I
Transcription
Lesson 6: Build It Solid
One Measure Melodic Shapes
Practice Techniques
Two-Beat Style
Turnarounds
Lesson 7: Modeling
Modeling
Bass Line Analysis
Practice Session—Transcribe
Lesson 8: Hearing the Line
Substitute Chords in Blues—Memorization
Choosing Left-Hand Position
Transcription
Lesson 9: Quarter Note Melody
Additional Substitute Chords in the Blues
Chords with Tensions
Developing Melodic Shapes
Lesson 10: How to Sound Like a Seasoned Pro
Register
Rhythmic Embellishments
Dynamics
Giant Steps/Transcription
Lesson 11: Secrets of the Great Walking Bassists
Function - Interaction
Phrasing - Repetition
Creativity
Lesson 12: Cake Minus Eggs Ain't Cake: The Importance of Balanced Learning
Balancing Act—Tips on Successful Learning
Transcription
Next Steps

Jim Stinnett
Author
Jim Stinnett is a professor at Berklee College of Music, where he teaches arranging and bass. He is a highly sought after producer, writer, and arranger, and is the founder of the Bass Workout and the musical director of the New Hampshire Bass Fest. A highly respected educator, Jim presents bass clinics and workshops all over the world. His extensive list of publications include The Music Of Paul Chambers, Arcology, Creating Jazz Bass Lines, All Cows Eat Grass, Reading in Bass Clef, Slap Bass Workout, and 12 Keys to Success.

Originally from the Northwest, Jim has enjoyed a rich performing career. As a first-call bassist in Seattle, Jim performed with nationally acclaimed artists, including Phineas Newborn, Jr., Jean-Pierre Rampal, Clark Terry, Ernestine Anderson, Kia Winding, and Sam Rivers. Jim's credits also include performances and recordings with Joe Diorio, Lionel Loueke, Rufus Reid, Michael Manring, Ernie Watts, Phish, Kenwood Dennard, John LaPorta, Joe Hunt, Ernie Watts, Tal Farlow, the legendary NTSU 1:00 Lab Band, Red Garland, Buddy DeFranco, Anita O'Day, Roy Hanes, Boston Philharmonic Orchestra, Florida Gulf Coast Symphony, and Musicisti Americani Chamber Orchestra in Italy. Jim graduated from New England Conservatory of Music in 1986 as a student of Ed Barker.
---

Dave Clark
Instructor
David Clark was the resident jazz instructor at the International School for the Double Bass in Cincinnati during which time he was twice recipient of the National Endowment for the Arts Jazz Study Grant. He is currently a professor at Berklee College of Music where he teaches bass and jazz. He is the musical director of the Berklee Faculty Inter-Galactic Sun Ra Astro-Infinity Myth Equation Commemorative Arkestra.

As a performing bassist, David has appeared with Mose Allison, Karrin Allyson, Nat Adderly, John Abercrombie, George Adams, Bruce Barth, Gary Bartz, Lois Bellson, George Benson, Jerry Bergonzi, Joanne Brackeen, Randy Brecker, Alan Broadbent, Donald Brown, Gary Burton, Terry Lynn Carrington, Cyrus Chestnut, Michael Feinstein, Sonny Fortune, Peter Frampton, Slide Hampton, Billy Hart, Jimmy Heath, Lee Konitz, Howard Levy, Dave Leibman, John Medeski, Greg Osby, Clark Terry, Shiela Jordan, Bill Pierce, John Proulx, John Scofield, Gunther Schuller, Keely Smith, Zak Starkey, Bennie Wallace, Claudio Roditi, Danilo Perez, Mick Goodrick, Ellis Marsalis, Lyle Mays, John Pizzarelli, Danny Richmond, Tiger Okoshi, Rosemary Clooney, James Williams, the Boston Pops under John Williams and Keith Lockhart, The British Rock and Roll Symphony, Natalie Merchant, Patti Austin, Emily Remmler, Orange then Blue, Strange but Trio, Tierney Sutton, Phil Woods, Atilla Zoller, and many others.

David is also a prolific jazz writer, and his compositions have been recorded by such artists as Gary Burton, Cercie Miller, Tim Ray, Dick Johnson, Armen Donelian, and Strange but Trio. He has received the Mass Council for the Arts Award for Jazz Composition. He received his bachelor's and master's in composition from the New England Conservatory of Music.
Music Theory 101 and Bass Performance 101, or equivalent knowledge and/or experience. You should have knowledge of the bass guitar fretboard, an understanding of the modes of the major scale, and the ability to read music.
Creating Jazz Bass Lines by Jim Stinnett
Demonstrates creating and hearing jazz bass lines to give your playing a smoother and more natural sound.
PC Web Browser: Firefox (Recommended), Chrome, Internet Explorer 10 or higher
Mac Web Browser: Firefox (Recommended), Chrome, Safari
Flash Player: current version
QuickTime: current version
Adobe Reader: current version
Recording Software: A basic audio recording tool that will allow you to record yourself playing along with a background track and save the recording in MP3 format. You will have a tool to use for this purpose inside the learning environment. Alternatively, you can use software like Audacity or GarageBand.
You must be able to submit notation--either hand-written or created using the notation software Finale Notepad, Finale. or Sibelius--in one of the following formats: .mus (Finale file) .PDF (Adobe Acrobat file) .JPG (graphics file) .GIF (graphics file) .DOC (Word document, with score pasted in)
Windows Vista SP2 or higher
Intel Pentium or higher
1 GB RAM
500 MB hard drive space recommended
Sound card
OS X 10.7 or higher
Intel Mac
2 GB RAM
500 MB hard drive space recommended
For electric bass: a basic amp chord with a 1/4 to 1/8 adapter for recording directly into the computer.
For acoustic bass: a microphone with a 1/4 to 1/8 adapter for recording directly into the computer.
A scanner is required for those creating scores by hand (see Software Requirements above for acceptable formats) and strongly recommended for those using a notation program, so that you can handwrite portions of your scores, such as drum notation, if need be.
A printer is recommended, so that you can print out music examples used in the course
Speakers or headphones for your computer
A built-in microphone or an external microphone plugged directly into your computer (via built in ports or an external audio interface).
---
Level

Duration

12 weeks

3-Credit Tuition

$1,449

Non-Credit Tuition

Add 6 CEUs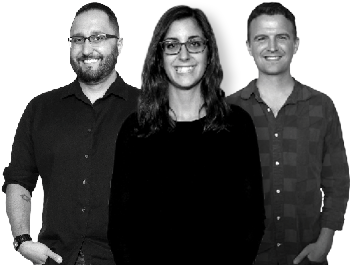 ---
---
Secure form. Berklee Online will not sell or rent your email address to third parties. Our privacy policy.