The business of music is a global multi-billion dollar industry comprised of individuals creating the music, and a whole lot of people doing everything else: working at labels, distribution companies, publishing companies, recording studios, artist management, promotion, producing, and legal counsel. If you are looking to further your career in the business end of the music industry, you cannot be successful without first understanding the entire industry as a whole. Music Business 101 presents a broad overview of the music industry, and explains how its various segments operate on a day-to-day basis: where monies are generated, who the key players are, how deals are made and broken, how to protect your interests, and new developments in digital technology that are changing the way that music is marketed, promoted, distributed, and heard. This course presents the career opportunities that are available within the industry, and the knowledge you'll need to achieve your goals.
By the end of this course, you will:
Recognize the structure of, and relationship between, the recording, music publishing, marketing and live performance industries
Learn about different career and income opportunities, and develop a strategy to break in and succeed in the music industry
Understand the business aspects involved in the producing, manufacturing, marketing, distributing and other use of recordings and the live performance trade.
Lesson 1: The Music Industry
Music Industry History
Three Big Ps for Success in Today's Music Industry
The Digital Revolution
Today's Music Business
Lesson 2: Record Labels and Types of Deals
Major and Independent Record Labels
Types of Deals
Royalties
Advances
Flat Fees
Cross Collateralization
360 Deals
Production Deals
Conventional Deals
Label Deals
Joint Venture Deals
Pressing and Distribution (P and D) Deals
Getting Connected
Lesson 3: Recording Agreements
Variations and Importance of Recording Agreements
Contract Provisions
Royalties
Advances
360 Degree Deals
Protecting Your Work
Lesson 4: Copyright Basics
Importance of Copyright
History of Copyright
How to File a Copyright
Bundle of Copyright
Copyright Infringement/Fair Use
Lesson 5: Band/Brand Organization and Protection
Forming Your Own Business
Choosing the Proper Entity for Your Business
Protecting Your Business's Name and/or Trademarks
Lesson 6: The Artist's Team/Reasons That Deals Get Broken
Career Opportunities in the Music Industry
Managers
Agents
Attorneys
How Deals End
7 Year Rule
Minors
Key Person Clause
Bankruptcy
Restraint of Trade
Lesson 7: Making the Record or Promoting the Show
Determining the Budget
Choosing the Studio
Finding the Right Venue for Your Live Show
Choosing the Producer or Engineer
Mastering
Other Considerations for Putting on a Live Show
Preparing for Your Record Release or Show
Business Basics for Putting Out Your Recording or Putting on a Show
Sampling Artwork & Liner Notes
Record Format or Configuration
Picking the Manufacturer
Packaging
UPC Barcode and BDS Registration
Identifying Your Market for Your Show or Record Release
Finding a Distributor
Preparing the One-Sheet
Working out the Deal
Lesson 9: Building a Market
Overview of Major Label Marketing Process
Importance and Process of Radio
Publicity
Touring
Social Media
Distributing your Recordings
Preparing a One-Sheet
Lesson 10: The Changing Music Industry Landscape: New Opportunities
Introduction to Music Publishing
Different Types of Music Publishing Revenue
More Uses for Your Music
Getting Your Music Placed
Lesson 11: The Live Show
Touring Considerations
The Promoter
The Riders
The Artist's Fee
Live Performance as a Revenue and Promotion Opportunity
Sponsorship and Endorsement Opportunities
Assignment: Putting the Final Touches on Your Plan
Lesson 12: New and Future Opportunities in the Music Industry
Streaming and Internet Radio
Music in Mobile Applications
Merchandise and Product Development Opportunities
Assignment: Feedback on Project Plans

John Kellogg
Author & Instructor
John P. Kellogg, Esq., is Assistant Chair of the Music Business/Management department at the Berklee College of Music in Boston, MA, and an entertainment attorney. Licensed to practice in the states of New York and Ohio, he has represented recording artists Levert, The O'Jays, Eddie Levert, Sr., LSG, Stat Quo of Shady/Aftermath Records, and G-Dep of Bad Boy Records. He also serves as a member of the management team for the late R&B recording star Gerald Levert, whom he represented throughout his career. Kellogg is President-Elect and a member of the Board of Directors of the Music and Entertainment Industry Educators Association (MEIEA), in addition to being a former board member of the Black Entertainment and Sports Lawyer's Association (BESLA) and a 2005 inductee into the BESLA Hall of Fame. He is the author of the book Take Care of Your Music Business: The Legal and Business Aspects You Need to Know to Grow In the Music Business, as well as numerous legal articles and editorials. A former vocalist with the group Cameo, Kellogg has been profiled in Billboard, Ebony, Black Issues, and In the Black magazines. He holds a Juris Doctor degree from Case Western Reserve University, where he also attended the Weatherhead School of Management. In addition, he holds a Master of Science degree in Television and Radio from the Newhouse School of Communications and a Bachelor of Arts degree in Political Science—both from Syracuse University.
---

Jim Horan
Instructor
Jim Horan has over 20 years of experience in the music business as a record company executive, artist manager, and musician. He began his career at Rounder Records, one of the most respected independent labels in the country, where he rose to become the company's Vice-President and General Manager while working with artists such as Robert Plant, Gregg Allman, Alison Krauss, John Mellencamp, Rush, The Jayhawks, Steve Martin, and They Might Be Giants. He currently manages the Grammy-nominated string band Della Mae, and serves as a consultant for domestic and international artists. He is also a singer, songwriter, and guitarist, who has been performing for over 25 years, most recently with the Boston-based country band, Georgia Overdrive.
---

Bruce Houghton
Instructor
Bruce Houghton is founder and president of Skyline Music, a booking agency that represents a diverse roster of nationally and internationally known talent, including Paula Cole, Black 47, DMC, Arturo Sandoval, Ritchie Blackmore's Night, Taylor Dane, Tom Rush, and many others. A sought-after music industry expert, he serves on the Advisory Boards of MidemNet, New Music Seminar, Band Metrics, and several music technology startups. His music and technology blog Hypebot.com covers the music industry and how technology is changing the way music is made, promoted, and monetized. Hypebot.com was named to cNet News.com's Top Blog 100.
---
Comments
Got a question? Contact our Academic Advisors by phone at 1-866-BERKLEE (U.S.), 1-617-747-2146 (INT'L), or by email at advisors@online.berklee.edu. We can also answer basic questions in the comments below. Please note that all comments are public.
---
Level

Duration

12 weeks

3-Credit Tuition

$1,479

Non-Credit Tuition

$1,229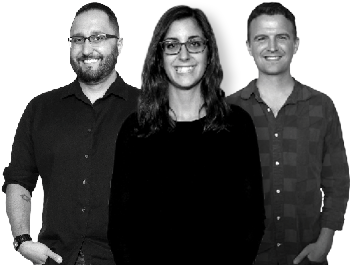 ---
Create a Free Account
Request Information
Create an account to download our catalog, get our newsletter, and more.
Stay Informed About This Course
Create an account to download our free course catalog, and receive updates about this course.
Sign Up to Sample a Lesson
Secure form. Berklee Online will not sell or rent your email address to third parties.
Our privacy policy