Music Business Fundamentals
Tuition
$7,725
5 Courses (15 Credits)
or $1,545 Per Course
Only $6,952.50
when paid all at once
Whether you're an entrepreneur with a business plan, an enterprising musician, or somewhere between, the Music Business Fundamentals Professional Certificate Program is designed to turn your music industry aspirations into realities. You'll earn a credential that gives you an edge over the competition, and be positioned to develop and execute business models that thrive in today's rapidly evolving music industry.
Course Requirements
5 Required Courses to Complete this Certificate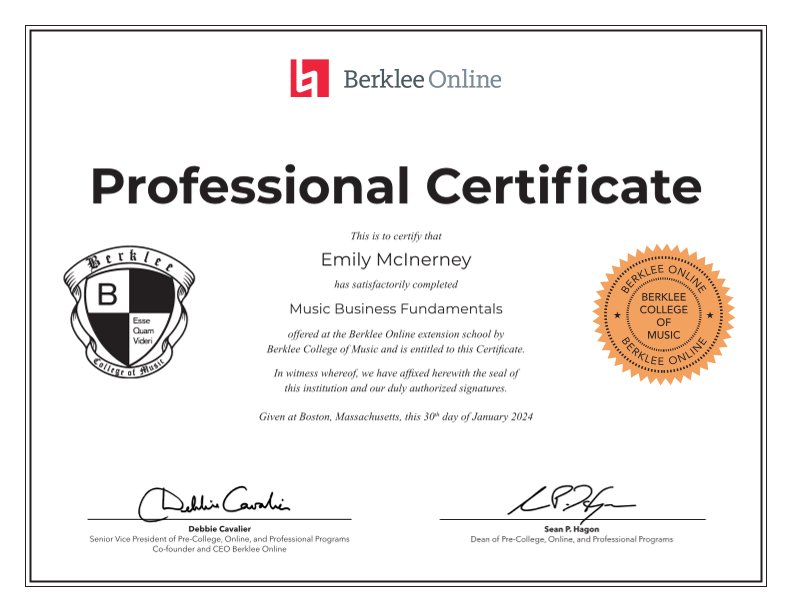 Upon Completion of this Certificate Program, You'll Receive:
Professional credential from the world leader in music education
Credits that may be eligible for transfer toward a Bachelor's degree program
A physical certificate from Berklee College of Music
A verified, digital certificate that you can share
---
Questions?
Contact our Academic Advisors by phone at 1-866-BERKLEE (U.S.), 1-617-747-2146 (INT'L), or by email at advisors@online.berklee.edu.