Music Production Analysis distills decades of experience from record producers (including course author Stephen Webber, as well as Phil Ramone, Kyle Lehning, Don Was and more) into a focused step-by-step approach of the essential elements of successful records. The genres may change, the message and the lyrics may change, but the actual craft of how to make a great record remains the same. This course will develop your listening skills, and teach you how producers who have 30 years of experience listen to music differently than developing producers.
The course begins with an analysis and appraisal of one of the most important facets of a production: the emotional effectiveness of the music. From there, you'll learn arrangement techniques designed to guide musicians in a way which they add value to the recording, as opposed to just playing their own parts. You'll learn the difference between producing a mix and engineering a mix, and transform the way that you approach mixing a record so your work reaches its full potential.
Music Production Analysis uses many popular music examples (including the Beatles, Miles Davis, Radiohead, Billie Holiday, Bonnie Raitt, Bjork, Randy Travis, Bob Marley, and many others), insights from some of the world's most successful record producers, and rare demos—gathered from the original producers, artists, and songwriters—to reveal the exact production processes which contributed to the final recorded product.
At the conclusion of this course, you'll have the skills to listen to music like a seasoned producer. You'll learn to identify the elements of effective records through in depth analysis of a number of classic records, and you'll gain the skills to bring these elements to your own productions. It's also important to note that by taking this course you will avoid much of the trial and error that comes with learning music production, and by doing so, you will save time and make better records, quicker.
While designed especially for aspiring record producers, this course will also be extremely helpful to recording artists, recording engineers, songwriters, record labels, publishers, artist managers, session players, music journalists, and music educators.
By the end of the course, you will be able to:
Analyze the essential elements of effective records
Identify key vocal production techniques: doubling, layering, distressing, tuning, compression, echo, and reverb; and apply these skills to your own productions
Discover musical, emotional, performance and arrangement techniques designed to make your records into something that people are going to really want to listen to
Make your recording stand out from the tens of thousands of records released every year
Lesson 1: Conveying Emotion Through Music
Emotion Is the Product
Identifying Our Own Emotional Responses
Music, Prejudice, and the Brain
Listening Like a Producer
Your Listening Environment
Evaluative Emotional Listening
Lesson 2: Artist's Identity
Understanding an Artist's Identity
Elements of Musical Identity
Keeping it Real
Identity and Repertoire
The Beatles' Evolving Identity
Lesson 3: Artist's Vision and Intention
Understanding an Artist's Vision
Vision Problems
Focusing Artistic Vision
Understanding an Artist's Intention
Lesson 4: Using Lyrics to Optimal Effect
"Showing" versus "Telling"
Lyric Analysis
Descriptive/Sensory Language versus Generalities and Clichés
A Primer on Ten Essential Skills and Most Common Pit Falls of Lyric Writing
Lesson 5: Melody, Song Form and An Elegant Approach To Repetition
Elements of Effective Melodies
Range
Melodic Range of the Chorus
Prosody
Song Form
Verse-Chorus Form
Repetition
Lesson 6: Charting the Emotional Timeline
The Use of Climax in Records
The Effective Use of Space in Records
How to Chart an Emotional Timeline for a Record
Lesson 7: Groove
"Groove" as a Verb
The Secret and Massive Power of the Bass and the Kick Drum
Any Instrument Can Groove
The Pain/Pleasure Paradox: When Sad Songs Meet Killin' Grooves
Lesson 8: Focus
The Hardest Thing About Record Production: Leaving Out Good Stuff
Record Producer = Record Reducer
Focusing the Song
Lesson 9: Arrangement and Instrumental Performance
The Session Players' Creed: KISS (Keep It Simple, Stupid)
Focusing the Instrumental Arrangement: Point to the Song
Making a Really Good Chord Chart
Time Correction and "The Devil in the Details"
Lesson 10: Vocal Performance
Capturing the Virtuoso Singer on a Record
The Potential Effectiveness of the Singer with "Modest Traditional Talents"
The Vast Spectrum of Effective Vocal Styles on Records
Vocal Production Techniques: Doubling, Layering, Distressing, Tuning, Compression, Echo, and Reverb
Lesson 11: Mix
How NOT to Mix a Record: The List of Favorite Bits
"Make it Sound Natural" and Other Delusional Statements
The Magical Secret: the "Rule of Three"
Choosing Winners and Losers
Lesson 12: Final Analysis
Pulling Together All of the Elements
The Wonderful Exceptions to "The Rules"
Applying Lessons Learned to Your Own Work
The Final, Comprehensive Analysis

Stephen Webber
Author
Stephen Webber is an Emmy-winning composer and professor of Music Production and Engineering at Berklee College of Music. In three decades as a record producer, engineer, session player, music director, recording artist, DJ, and studio designer, Stephen has recorded with Ivan Neville, Meshell Ndegeocello, the Manhattan Guitar Duo, and the Turtle Island String Quartet, and performed with Bela Fleck, Mark O'Conner, Grandmixer DXT, and Emmylou Harris. A writer for Electronic Musician, Remix, and Mix Magazine, Stephen is also the author of Turntable Technique: The Art of the DJ, the first book to teach the turntable as a musical instrument. Stephen performs and presents clinics and master classes throughout the U.S., Canada, Europe, and Australia, and has been profiled on the Today Show, CNN, and NPR's All Things Considered, and in the New York Times and Rolling Stone magazine.
---

Prince Charles Alexander
Instructor
Prince Charles Alexander is a sought-after music producer and audio engineer whose clients include Mary J. Blige, Destiny's Child, Faith Evans, P. Diddy, the Notorious B.I.G., Usher, Boyz II Men, Brandy, Babyface, Sting, Aretha Franklin, Usher, Brian McKnight, Donnie McClurkin, and others. Alexander has garnered more than 40 Platinum and Gold certifications from the RIAA and has multiple Grammy Awards and nominations. He teaches Advanced Production and Mixing at Berklee, and created the Commercial Record Production minor in that department, for which he received the Don Wilkins Excellence in Curriculum Development Award from Berklee's Professional Writing and Music Technology Division in 2013. Alexander also teaches production and engineering for Berklee Online, is co-creator of the Vocal Production course for Berklee Online, and for ten concurrent years, was also an adjunct instructor at New York University's Clive Davis Institute of Recorded Music. He has taught audio technology at the Institute of Audio Research in NYC, and is a frequent lecturer at colleges and universities around the world. From the early to mid 80s, he produced, wrote, and recorded on Virgin Records with his group, Prince Charles and the City Beat Band. Alexander was an early innovator of wind synthesis and a part of the "punk-funk" generation that incorporated many of the devices that would propel rap music to the forefront of the American music scene. Prince Charles Alexander is one of the proud founders of the annual Berklee in Atlanta Spring Break Trip.
---

Mark Cross
Instructor
Mark Cross is an award-winning producer, composer, mixer, educator, and author with an extensive discography in both film and television that spans over two decades.
As an engineer and mixer, Mark has worked on numerous projects, including the Grammy -winning Shelby Lynne album I Am Shelby Lynne, Randy Newman's Oscar-nominated and Grammy-winning soundtrack for the Disney-Pixar film Cars, the Meet the Parents original film score and soundtracks, and hundreds of episodes of the NBC prime time series ER. Mark's additional film credits include Alien: Resurrection, Seabiscuit, and Beavis and Butthead Do America.
As a composer, Mark has created over a thousand registered tracks for use in hundreds of films and television shows worldwide. He was the lead composer for the NBC prime time series Last Comic Standing and has contributed additional music for American Idol, Curb Your Enthusiasm, the CBS Evening News, HBO's Getting On, and Comedy Central's Key and Peele. Mark has created musical themes for Nickelodeon's Wow Wow Wubbzy, the Seinfeld Season 8 DVD, as well as producing and performing with Grammy winner John Legend on HBO's: Curb Your Enthusiasm.
Mark holds a Master of Fine Arts in Music Education from Boston University as well as a dual Bachelor of Music in Music Production & Engineering and Music Education from Berklee College of Music. He currently teaches Music Technology and Composition for Visual Media at Berklee College of Music, California State University Northridge, and Los Angeles College of Music. Mark authored the book Audio Post Production for Film and Television, published by Hal Leonard and Berklee Press.
---

Matthew Ellard
Instructor
Matthew Ellard is an Associate Professor in the Music Production and Engineering Department at Berklee College of Music. Over the course of his 25-year career in the music industry as an independent record producer, engineer and mixer based in London, Los Angeles, Boston, he has produced, engineered, and/or mixed well over 250 albums. This includes many world famous and popular artists at world-class studios, where the level of expectation and performance is extremely high. He brings that experience and those standards to Berklee. He has extensive experience with not only guitar driven rock, indie rock, metal, punk, hardcore, and power pop bands, but also with programmed and sequenced, beat based pop, hip hop, remixes and dance music. In addition, he utilizes both "old school" analogue recording and the latest digital recording techniques and formats, bringing a depth of technical and creative knowledge in both the analog and digital realms and a wide breadth of professional music industry experience to the instruction of music production and engineering.
---

Martin Walsh
Instructor
Marty Walsh is an assistant professor in the Ensemble and Music Production departments at Berklee College of Music. A veteran of the LA studio music scene, he has worked as a guitarist with some of the biggest names in the business.
The early 1980s found him on the hits "9 to 5" by Dolly Parton, "She Works Hard For The Money" by Donna Summer, and "Heartlight" by Neil Diamond, to name a few. He also recorded with John Denver, Eddie Money, Kenny Rogers, Sheena Easton, and Julio Iglesias, among others.
In 1985, Walsh played guitar on the Supertramp album Brother Where You Bound and then toured with the band in 1985-86 and again in 1988 after playing on their 1988 release Free As A Bird.
Continuing to do recording sessions into the 1990s, he performed on three of Leann Rimes' albums, including I Need You, whose title track set the record of weeks (54) in the top 40.
Most recently, he can be heard on the Freddie Jackson single "Until The End Of Time," which reached the no. 1 spot on Billboard's R&B charts and stayed on the charts for 26 weeks. In 2014, Marty released an instrumental album, The Total Plan, on Weberworks Records.
---

John Broaddus
Instructor
John Broaddus is an instructor in the Music Technology minor program at Berklee College of Music in Valencia, Spain where he teaches Recording Skills for the Musician, Critical Listening and Production Analysis. He holds an undergraduate degree in Music Theory from Drury College, a Recording Arts specialized degree from Full Sail and a Master's in Music Production, Technology and Innovation from Berklee. As a teacher, technologist and music producer, John brings an infectious enthusiasm to his classes and is driven to see his students succeed as musicians, producers and engineers. He has produced a number of projects in his personal studio beginning in 1998 and has worked in digital media for Warner Bros. and Sony Pictures Entertainment in Los Angeles where clients included Disney, New Line Cinema, 20th Century Fox, BBC, Apple, Amazon, Google, Playstation Network and Microsoft to name a few.
---

Anthony Schultz
Instructor
Tony Schultz has been an audio engineer, music producer and composer for more than 28 years as owner/operator of Big T Productions in Boston. He is an assistant professor at The New England Institute of Art, where he has taught since 1997, specializing in MIDI and Audio Technology. He has been teaching for Berklee Online since 2016.
Tony has a bachelor's of music degree in Music Production & Engineering from the Berklee College of Music and a master's in Music Technology from the University of Newcastle in Callaghan, Australia. He has served three consecutive two-year terms as the chair of the Boston Section of the Audio Engineering Society and is currently serving his second two-year term as the AES VP of the Eastern Region of the US/Canada. He is also the current chair of Regions & Sections, overseeing all Pro and Student AES Sections Worldwide.
Past clients include RCA Records, Mercury Records, Virgin Records, WFNX, Filene's, Home Inc., EF Education, Schneider & Associates, Softskull Press Inc., Brand X Filmworks, Dudnyk Healthcare, Teatro de Marionettas de Venezuela, and the NAHB Production Group.
Tony has presented at a number of colleges including Berklee College of Music, Harvard University and the Royal College of Music in London.
He is a member of the Society of Professional Recording Services (SPARS), National Academy of Recording Arts & Sciences (NARAS), and the American Society of Composers, Authors & Publishers (ASCAP).
---

Sean Slade
Instructor
Sean Slade graduated from Yale University in 1978. He moved to Boston, played guitar and saxophone in various beat combos, and co-founded Fort Apache Studios in 1985. He has produced, engineered, and mixed records for Radiohead, Hole, The Mighty Mighty Bosstones, Warren Zevon, Lou Reed, Joe Jackson, the Dresden Dolls, and many more artists. When not teaching at Berklee, he can be found recording music at Quarry Recorders, his studio in rural Maine.
Prerequisites
---
Required Materials
Electronic handouts and listening examples will be provided. Many streaming audio examples will be provided for free, and an iTunes playlist can be downloaded to listen to these examples any time or any place.
---
Software Requirements
Mac Users
OS X 10.9 Mavericks or higher (click here for system requirements)
Latest version of Google Chrome
Windows Users
Windows 7 or higher (click here for system requirements)
Latest version of Google Chrome
---
Hardware Requirements
A professional level listening setup that can accommodate two listeners at the same time is required: either full range monitor speakers or two pairs of high-quality headphones (Sony 7506, Sennheiser 280, or better), along with a simple Y adapter.
2 GB RAM (4 GB recommended)
500 MB hard drive space
Webcam
Internet connection with at least 4 Mbps download speed ( http://www.speedtest.net to verify or download the Speedtest by Ookla app from your mobile app store)
---
Comments
Got a question? Contact our Academic Advisors by phone at 1-866-BERKLEE (U.S.), 1-617-747-2146 (INT'L), or by email at advisors@online.berklee.edu. We can also answer basic questions in the comments below. Please note that all comments are public.
---
Level

Duration

12 weeks

3-Credit Tuition

$1,479

Non-Credit Tuition

$1,229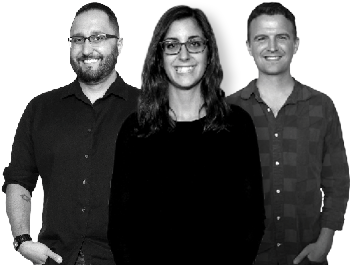 ---
Create a Free Account
Request Information
Create an account to download our catalog, get our newsletter, and more.
Stay Informed About This Course
Create an account to download our free course catalog, and receive updates about this course.
Sign Up to Sample a Lesson
Secure form. Berklee Online will not sell or rent your email address to third parties.
Our privacy policy