Singers who have a rich pop and rock vocal background have a distinct advantage over their competition. The wealth of techniques at their disposal, such as a professional command of dynamics, emphasis, nuance, and inflection allows these singers to have a more personalized approach to the genre, provides them with increased confidence as a performer, as well as a richer, more resonant tone.
Starting with the blues and country roots of 1950s rock 'n roll, Pop and Rock Vocals proceeds chronologically through instruction in important subgenres, including pre-Beatles pop, folk-rock, punk/New Wave, and 1980s dance pop/mainstream rock, concluding with the modern-day indie rock influenced by these earlier styles. Through guided study using video demonstrations, audio clips, and informative historical narrative, you will learn the technical and interpretive vocal skills necessary to master the styles of pop/rock greats, such as John Lennon / Paul McCartney, Janis Joplin, Robert Plant, Tina Turner, Bob Dylan, Elton John, Madonna, Jeff Buckley, Radiohead, Tori Amos, Gwen Stefani, Mariah Carey, Alicia Keys, and many others.
The course explores breath support and management to facilitate pop and rock "belting," interpretive and "storytelling" techniques to heighten a song's emotional impact, and ways to increase flexibility and create a balanced tone. The course also addresses the visual as well as vocal aspects of pop/rock performance, focusing on audience communication and effective use of the stage area. Throughout the course, you will record sing-along track assignments for instructor feedback. High and low keys for both male and female vocalists will be provided. You will learn to perform everything from "classic hits" pop and rock to singer-songwriter styles to contemporary indie rock in an authentic manner.
By the end of the course, you will be able to:
Use breathing, projection, and articulation to achieve a more powerful, dynamic pop/rock sound with less effort
Perform an impressive variety of vocal styles ranging from lyrical pop to hard rock
Use communication devices such as eye contact, hand gestures, and point-to-point onstage traveling
Utilize devices specific to pop and rock vocalizing, including the concept of "sung speech," the minimizing of vibrato, and the use of tension/release to create exciting verse-chorus transitions
Preserve vocal health while singing more challenging forms of rock and pop
Lesson 1: Belting Techniques: 1950s Pop/Rock Roots
The Great American Melting Pot: Pop/Rock Roots
The Pentatonic Scale
Country Music
Pop Music Roots
Spotlight: Notable 1950s Pop and Rock Vocalists
How Pop/Rock Vocalizing Differs from Classical and Music Theater Styles
Technique of the Week: Breath Support for Pop/Rock Singing and Belting
Lesson 2: Flexibility, Melisma, and Vibrato: Early 1960s Pop/Rock
Early 1960s Pop/Rock Styles
The Conversational Tone
Melisma
Vibrato
Falsetto
Technique of the Week: Practice Schedule of Warm-Ups for Pop/Rock Singers
Spotlight: Notable Early 1960s Vocalists
Lesson 3: Dynamics, Attitude, and Rock 'n Roll Role-Playing: The British Invasion
British Invasion Artists and Styles
Spotlight: Notable British Invasion Vocalists
Dynamics
Glissando
Attitude
The Concept of Tension/Release
Technique of the Week: Jaw Relaxation
Lesson 4: Communication in Performance: Folk-Rock
Folk-Rock Artists and Styles
Spotlight: Notable Folk-Rock Artists
Technique of the Week: Eye Contact and Facial Expressiveness
Dealing With Stage Fright: It's the Song Not the Singer
Observation of People in Conversation
Lesson 5: Vocal Stylizations, Phrasing, and Hand Gestures: Motown, Stax, and Muscle Shoals
Motown/Stax/ Muscle Shoals Artists and Styles
Spotlight: Notable Motown, Stax, and Muscle Shoals Vocalists
Phrasing
Improvisation
Technique of the Week: Hand Gestures and Stationary Body Movement
Mirror Exercises
Lesson 6: Projection and Enunciation: Psychedelia, Progressive Rock, and Art Rock
Psychedelic, Progressive, and Art Rock Artists and Styles
Projection
Enunciation
Spotlight: Notable Psych/Progressive/Art Rock Vocalists
Technique of the Week: Forward Placement
Lesson 7: Breath Management and Resonance: Country/Roots Rock, Soft Rock, and Power Pop
Country/Roots Rock, Soft Rock, and Power Pop Artists and Styles
Country-Rock Vocal Characteristics
Creating Resonance
Technique of the Week: Breath Management
Lesson 8: Interpretation: 1970s Singer-Songwriters
Singer-Songwriter Artists and Styles
Interpretation
Nuance
Inflection
Connecting with Your Lyrics
Storytelling
Journaling Songs
Lesson 9: Register Balancing and Singing with the Whole Body: 1970s Hard Rock, Glam, Punk, and New Wave
Hard Rock, Glam, Punk, and New Wave Artists and Styles
Register Balancing and the Hard Truth about Hard Rock Singing
Spotlight: Notable Hard Rock and Punk/New Wave Vocalists
Singing with the Whole Body
Lesson 10: Syncopation, Emphasis, Movement: 1980s Rock and Dance Pop
1980s Rock and Dance Pop Artists and Styles
Spotlight: Notable 1980s Rock and Dance Pop Vocalists
Syncopation
Technique of the Week: Basic Movement—Responding Physically to Your Music
Traveling: Moving from Point A to Point B
Lesson 11: Unconventional and Virtuoso Vocal Sounds: Alternative Rock and Diva Pop
Alternative Pop/Rock Artists and Styles
Character Devices Common to Alternative Pop/Rock
Spotlight: Notable Alternative Pop/Rock and Diva Pop Vocalists
Exploring Quirky Vocal Sounds
Diva-Style Melismatic Runs
Technique of the Week: Creating a Character Using Unconventional Vocal Sounds
Lesson 12: Pulling It All Together: Contemporary Pop and Rock
Contemporary Pop/Rock Artists and Styles
Music for Pleasure: Why We Sing
Putting What You've Learned into Practice
Review: Techniques for Pop/Rock Singing and Belting
Review: Interpretation

Didi Stewart
Author
Didi Stewart is an associate professor in the Voice department at Berklee College of Music. A two-time winner of the Boston Music Award for Best Female Vocalist, Stewart has been a longtime fixture on the Boston music scene. Her first original rock band, Didi Stewart and the Amplifiers, recorded the album Begin Here for Kirshner/Epic Records in 1983. Her second band, Girls' Night Out, was one of the top-grossing acts in New England and was named "Best Unsigned Band" by Musician magazine in 1986. Throughout the 1990s, Stewart was known her ongoing series of songwriter tributes, celebrating such composers as Laura Nyro, Carole King, Randy Newman, Jacques Brel, Rogers and Hart, and Cole Porter. The critically acclaimed An Evening of Burt Bacharach and Hal David won a Boston magazine award for Best Club Performance. A prolific composer for film and TV, Stewart's songs have been featured on Melrose Place, One Life to Live, The Young and the Restless, Touched by an Angel, Dark Skies, Any Day Now, The Twilight Zone, and The Beast. Her most recent album, the country-pop excursion Harmonyville, was released in 2006.
---

Adriana Balic
Instructor
Adriana Balic is a versatile musical chameleon in the music industry: vocalist, pianist, keyboardist, guitarist, songwriter, producer, bandleader, and educator. Her most recent gig has been as a touring musician (keyboardist and backing vocalist) with the pop-rock artist PINK. She toured the globe with her for five years to far away places such as Dubai, South Africa, Australia, Japan, Russia, and Iceland. She is seen playing live on the PINK DVDs, Live from Wembley Arena, London, England (2007) and Live In Europe (2004).

Balic has appeared on television in the U.S. and abroad on such shows as MTV Total Request Live, David Letterman, Jay Leno, Conan O'Brian, Good Morning America, Today Show, Saturday Night Live, Ellen, and American Idol. Other artists she has played with include Sheila E, Il Divo, Brenda Russell, Peabo Bryson, Norman Brown, Everett Harp, IMPROMP-2, and Don Grusin. She has also appeared on stage and in the band of the U.S. National Touring theatre production of Jersey Boys.

In between travel and live gigs, Balic can be found in the studio writing and performing music for her own artist projects as well as recording for others. Her voice can be heard on the soundtrack for the film American Pie 4: Band-camp. Balic also shares her passion for music, writing, and performance by teaching students in her private studio as well as offering clinics and guest lectures across the country. She also teaches on faculty at the University of Southern California's Thorton School of Music.

Balic graduated with a diploma in professional music from Berklee College of Music and bachelor degrees in classical music and music education from the University of British Columbia in Vancouver, Canada. She also has diplomas in piano performance and piano teaching from the Royal Conservatory of Music in Toronto. Balic is from Vancouver, Canada, and was an assistant professor in the Voice department at Berklee College of Music before moving to Los Angeles.
---

Cassandre McKinley
Instructor
Boston born and bred, McKinley started a career in film and television upon entering her freshman year of high school. By 16, she had already signed with a New York talent agent, began taking weekly private voice instruction and attended a long series of intensive music programs that specialized in voice performance. After high school, she attended The Boston Conservatory of Music majoring in Musical Theater and Voice and has now held an accomplished career spread over 3 decades as a professional singer, dancer, actress, voice-over artist and print model. McKinley is best known for her powerhouse voice and stylistic versatility and ability to cross genres effortlessly. She is renowned for her spirited and emotional performances with a presence on stage that is exuberant and passionate yet warm and disarming. She has shared the stage, and in some cases, recorded with greats such as Dick Johnson, James Cotton, Clay Obsorne, Bernard "Pretty" Purdie, Jay Geils, Fred Lipsius (Blood, Sweat and Tears), Jerry Portnoy (Eric Clapton, Muddy Waters) and Herb Pomeroy.

After the release of several favored straight-ahead jazz albums, McKinley released a courageous "soul" inspired jazz album in remembrance of the late Marvin Gaye. The cover album generated a heightened local buzz and attracted the attention of the St. Louis based label MAXJAZZ who signed McKinley and re-released (and re-titled) the album "Til Tomorrow - Remembering Marvin Gaye". Jazztimes Magazine hailed the work as "a rich, sensual salute" and the albums steady success in straight-ahead and crossover markets, both nationally and internationally, have legitimized her career as a prominent artist. McKinley has toured nationally and overseas and her music can be heard on over 500 national and international radio stations, cable and internet music outlets including XM radio, Pandora and iheart Radio.

She currently holds a position as Assistant Professor in the Voice Department at Berklee College of Music in Boston, MA. and continues to tour regularly.
Prerequisites
An enthusiasm for pop and rock music, and the ability to match pitch when singing.
---
Required Textbooks
None required
---
Software Requirements
Mac Users
Windows Users
---
Hardware Requirements
---
Comments
Got a question? Contact our Academic Advisors by phone at 1-866-BERKLEE (U.S.), 1-617-747-2146 (INT'L), or by email at advisors@online.berklee.edu. We can also answer basic questions in the comments below. Please note that all comments are public.
---
Level

Duration

12 weeks

3-Credit Tuition

$1,479

Non-Credit Tuition

$1,229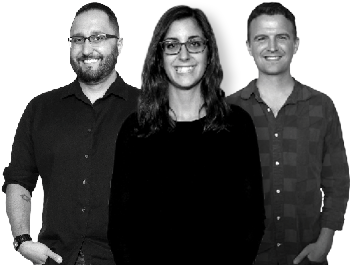 ---
Create a Free Account
Request Information
Create an account to download our catalog, get our newsletter, and more.
Stay Informed About This Course
Create an account to download our free course catalog, and receive updates about this course.
Sign Up to Sample a Lesson
Secure form. Berklee Online will not sell or rent your email address to third parties.
Our privacy policy