Private Guitar Lesson Level 4
Course Code: OPLGT-202
Private Guitar Lesson Level 4 builds upon the knowledge imparted in level 3 regarding the harmonic minor scale and its basis for harmonic possibilities. Students will also be introduced to the major and minor pentatonic scale in two octaves across the fretboard. An expansion of melodic minor chord forms will also be explored. This knowledge will be applied to a final musical piece under the guidance of the instructor.
By the end of Private Guitar Lesson Level 4, you will be able to:
Play the harmonic major scale in the keys of C, F, Bb, Eb, G, D, and A in two octaves from any degree (min. tempo of 60 beats per minute)

Play the major and minor pentatonic scales in the keys of C, F, Bb, Eb, G, D, and A in two octaves from the tonic (min. tempo of 60 beats per minute)

Play triads in augmented and diminished spread (open) voicings starting from any inversion in one octave from the roots of C, F, Bb, Eb, G, D, and A

Play triad arpeggios in major, minor, augmented, and diminished from any chord tone in two octaves (min. tempo of 60 beats per minute)

Play four-part chords of Min(maj7), Maj7#5, Maj7b5, Min7#5, 7b5, Dim(Maj7), Maj(9/7), Maj(9/6), min9(maj7), 7(b9/b13),13(b9), 9(b13)— two forms for each from the roots of C, F, Bb, Eb, G, D, and A

Play four-part arpeggios of Min(maj7), Maj7#5, Maj7b5, Min7#5, 7b5, and Dim(Maj7) from any chord tone in one octave (min. tempo of 60 beats per minute)

Read level-appropriate single note and chords with rhythm notation

Perform an instructor-approved piece, approximately three minutes in length



Larry Baione
Author & Instructor
Larry Baione is Chair of the Berklee College of Music Guitar Department, Baione has been a faculty member since 1974 and has been chair since 1990. He has studied from Lenzy Wallace, Mick Goodrick, Bill Harris, William Leavitt, Bucky Pizzarelli and Jim Hall. He received his Bachelors in Music from Berklee and his Masters in Music from New England Conservatory. When attending Berklee, he received the Downbeat Hall of Fame Scholarship award.

After graduating Berklee, Larry was principal guitarist in the Army Band, stationed in Washington D.C. He performed in the White House and throughout the United States with the Army Blues. In 1996, Baione toured South America for the state department as one of the inaugural Jazz Amabassadors representing the unique American art form.

Larry is author of the Berklee Practice Method for Guitar. He performs in numerous jazz, concert and recording ensembles, settings that range from solo guitar to big band. He continues to perform and give clinics throughout the world. His recent recording Playing Time consists of original compositions and standards in a trio setting.
---

Joe Musella
Instructor
Joe Musella is a guitarist and music educator active in the Boston music scene. His rock quartet, the Joe Musella Group, performs internationally. Musella's recent collaborations include recording with Joe Vitale, the current drummer for Crosby, Stills and Nash, and with their bass player, David Santos. Other guitar work includes playing for theater productions and with the bands Freestyle and the Ginamark Band. As Assistant Professor of Guitar at Berklee, he developed and teaches the popular Jimmy Page/Led Zeppelin course, and is developing a course on Eric Clapton. He is also a Berklee alumnus, and studied with Charlie Banacos and Mick Goodrick.
---

Kevin Belz
Instructor
Kevin Belz is a versatile and well-rounded musician with years of playing experience, including extensive touring both internationally and nationally. Some of the names he has recorded with and/or played with include New Orleans piano great and legend Henry Butler, Susan Tedeschi from the Derek Trucks Tedeschi band, Blues great Duke Robillard, Ellis Hall of the Tower of Power band, Mighty Sam McClain, and Handy Award nominee Toni Lynn Washington, to name a few.

Along with his full schedule at Berklee as Assistant professor in the Guitar Department teaching Jazz, Rock and Blues styles, he also has a full schedule of playing live shows and records in and around the New England area. He has been a regular faculty member at Berklee College for the past 11 years.
---

Dan Bowden
Instructor
Dan Bowden is an unusually versatile guitarist and teacher, specializing in a wide range of styles including rock, jazz, blues and R'n'B. With over a dozen instructional books for the guitar to his credit, Dan has reached guitar students worldwide. His best-selling titles include: Wes Montgomery: The Early Years, Mel Bays Complete Accompaniment Method For Guitar, and Electric Blues Guitar Workout. Along with doing freelance performing in the Boston area, Dan plays and records with the blues, roots and originals group: Stingy Brimm. He has taught guitar at Berklee since 1989, and is himself a Berklee graduate. Dan's first guitar effect pedal was an original 1960's Maestro Fuzz-Tone. He has continuously used effects since that time.
---

Freddie Bryant
Instructor
Freddie Bryant received a Master's degree in classical guitar from the Yale School of Music and in addition to being on the faculty at Beklee, he is also a visiting faculty member at the Prins Claus Conservatory in Groningen, Holland. Before coming to Berklee he was a professor in the Africana Studies and Music departments at Williams College. Bryant is an active player in the New York jazz and Brazilian scenes, where he has worked with Elaine Elias, Tom Harrell, The Mingus Orchestra, Ben Riley's Thelonious Monk Legacy Septet, Chris Potter, Brad Mehldau, Joshua Redman, Dr. Lonnie Smith, and Max Roach. He leads his own groups and has released eight albums as a leader.
---

David Gilmore
Instructor
David Gilmore has performed and recorded with many of today's most influential artists, including Wayne Shorter, Steve Coleman, Christian McBride, Dave Douglas, Rudresh Mahanthappa, Randy Brecker, Lenny White, Stanley Clarke, Sam Rivers, and many others. Gilmore's first album, Ritualism, was nominated for the 2001 Debut CD of the Year by the Jazz Journalists Association. He has been voted a rising star by DownBeat magazine and his playing has been compared to guitarists as diverse as George Benson and Jimi Hendrix. Gilmore has been the recipient of numerous grants, including two New Jazz Works Composer Grants from Chamber Music of America. Committed to an improvisational approach that reflects a global awareness, he conducts master classes around the world. His latest recording, Energies of Change, received four and a half stars in DownBeat, and he was recently featured in their Artist Spotlight column.
---

Thaddeus Hogarth
Instructor
Born in the U.K. and raised in the West Indies, Thaddeus Hogarth is an associate professor in the Guitar department at Berklee College of Music. A two-time winner of the Independent Music Award for R&sB/Blues (2001, 2006), he has been a prominent guitar player and singer-songwriter on the New England music scene since 1990, when he graduated from Berklee. He leads his own group, the Thaddeus Hogarth Band, featuring David Buda on bass, Joey Scrima on drums, and David Sparr on keyboards. They have shared the bill or stage with such legends as Tower of Power, Average White Band, James Montgomery, Fred Wesley, and Johnny Winter, and were recently hand-picked to represent Bose nationwide for the launch of its revolutionary live music amplification technology.

His work also includes collaboration with the reggae legend and Grammy nominee, Sister Carol. Prior to this, Hogarth was the principal singer-songwriter and guitarist for Heavy Metal Horns, known for their original heavy hitting funk-rock grooves and full brass sound. The band released two CDs with international distribution—Heavy Metal Horns (Square Records) and Horns In The House (Polystar Japan/Danger), in addition to garnering awards such as Best New Band (Boston magazine, 1990) and Outstanding Club Act (Boston Music Awards, 1992). Since then, he has released four award-winning solo CDs and a live concert DVD, and is the author of Funk/R&sB Guitar: Creative Solos, Grooves, and Sounds (Hal Leonard/Berklee Press). His music and voice can be heard worldwide in full-length and independent short feature films, commercial television, PBS, and MTV. Billboard magazine describes Hogarth's music as "Soul Terra Firma," and the Boston Globe calls him a "guitar virtuoso."

For more information on Thaddeus Hogarth, visit his Web site at:

http://www.thaddeushogarth.com
---

Scotty Johnson
Instructor
Scotty Johnson has been an associate professor in the Guitar department at Berklee College of Music since 1999 and is a regular performer in the Boston theater scene. Scotty has toured the world many times and recorded CDs with Paul Gilbert (Bee Hive Live, Alligator Farm), The Ford Blues Band (Fords and Friends with Robben Ford), The Blindside Blues Band, Dick Dale (Calling Up Spirits), Ansley Dunbar, and many others.

In addition to winning the grand prize in the International D'Addario "Rockontest," Scotty is a former Blues Bureau International recording artist and was also the musical director of the long-running production show Madhattan in Las Vegas. Recent theater credits include Spamalot, The Lion King, High Fidelity, Sweet Charity, Smokey Joes Cafe, Footloose, The Full Monty, Annie, Memphis, and Fame.

Scotty's instructional video Accelerate Your Rock Guitar Playing is available from Berklee Press/Hal Leonard/Rittor Music.
---

Julien Kasper
Instructor
Julien Kasper's style can best be described as an organic amalgam of rock, jazz, blues, and funk. He has released three critically acclaimed albums of original music and has performed extensively in the United States and abroad as a leader and sideman. He has been featured and reviewed in Guitar Player, Guitar World, Vintage Guitar, Jazz Times, and numerous other publications. Kasper holds a Master's degree in Jazz Studies from University of North Texas and a Bachelor's degree in Jazz and Studio Performance from University of Miami. He is now in his 20th year on the Berklee Guitar department faculty.
---

Shaun Michaud
Instructor
Shaun Michaud is a Berklee grad who has been teaching at the school for more than 16 years. The music he has written has appeared on TV on The History Channel, and in films such as Movie 43, and November Criminals. He has written, recorded, and produced five albums, two of which were released on the Inside Out label. Working as a recording engineer for more than a decade, he has hundreds of recording and mastering credits in the classical music genre for Parma Recordings.
---

Jane Miller
Instructor
Berklee Alumna Jane Miller is a guitarist, composer, arranger, and the author of Introduction To Jazz Guitar (Berklee Press/Hal Leonard, 2015). She is a Contributing Editor to Acoustic Guitar magazine, and is a former monthly columnist for Premier Guitar magazine. Miller has presented master classes in Argentina, Chile, and around the United States. She has taught at Berklee for more than 20 years. The Jane Miller Group has released three albums. Her fourth, Three Sides to a Story—which is her first solo guitar recording—was released in June of 2013. Her next group recording, Boats, is scheduled for release in 2016 and features Tim Ray, Lincoln Goines, and Mark Walker.
---

Tim Miller
Instructor
Tim Miller offers a distinctive voice to the world of jazz guitar. His career has taken him to Paris, New York, and presently, Boston, where he is currently an associate professor of guitar at Berklee College of Music. Guitar Player magazine characterized his playing as "pure melody consciousness with remarkable control, a breathy, violiny tone [and] bell-like consistency." Miller's music combines explosive raw energy that is artistically balanced with soulful melodic compositions.

While living in Paris, he played extensively with drummer Aldo Romano. This led to recordings and European concerts and jazz festivals. Miller later joined the faculty of Berklee College of Music in Boston and recorded Sides with saxophonist George Garzone. He also played in a quartet with fellow guitarist Mick Goodrick. In 2005, Miller released his first solo recording Trio, which has received critical acclaim. Recently, Miller has released his most personal recording to date, Trio Vol. 2, and he is performing his latest music throughout the US and abroad. His recent performances include concerts and festivals with Paul Motian, Randy Brecker, Mark Turner, Terri Lyne Carrington, Gary Thomas, Gary Husband, George Duke, Chris Cheek, Keith Carlock, among others. He is currently cowriting a music harmony book with Mick Goodrick to be released in 2008, while also composing new pieces for his next recording.
---

Amanda Monaco
Instructor
Grammy-nominated guitarist/composer Amanda Monaco has performed at venues such as Jazz at Lincoln Center, Birdland, Jazz Standard, and Flushing Town Hall. She has released five albums to date and her playing has been described by The New York City Jazz Record as "utterly unique, a breath of fresh air in the cookie-cutter climes of both mainstream and free jazz." Before she began teaching at Berklee in 2011, she was a member of the faculty at New School University and the National Guitar Workshop. Monaco is the author of Jazz Guitar for the Absolute Beginner.
---

Sheryl Bailey
Instructor
Sheryl Bailey has honed her craft as a leader and side-person on the competitive New York City scene. She has toured worldwide with her own Sheryl Bailey 3 and Plucky Strum, and as a side-person with Richard Bona, David Krakauer, Anat Cohen, and Gary Thomas, to name a few. She has been named a Rising Star on the DownBeat Critics Poll for three years running, and has been featured in major publications like Guitar Player Magazine, Vintage Guitar, and JazzTimes magazine.
---

David Newsam
Instructor
David Newsam has been teaching at Berklee College of Music since 1989 as a member of the Guitar and Professional Music departments. He is the director of the Classical Guitar Chamber program at Berklee and teaches private lessons on classical and jazz guitar. David has performed in concerts and clinics with many noted musicians, among them guitarists Jim Hall, Bucky Pizzarelli, Gene Bertoncini, Peter Bernstein, and Howard Alden; pianists Dave McKenna and James Williams; drummers Ed Shaugnessy, Louis Bellson, Bob Moses, and Alan Dawson; and jazz legends Clark Terry, Phil Wilson, Joe Williams, and Milt Jackson. He is the former Artistic Director of the Boston Classical Guitar Society, and is a member of the Back Bay Guitar Trio. David grew up in Connecticut where he was a student of Robert Shaw, and he is a graduate of Berklee College of Music where he studied with Jim Kelly, Larry Baione, and William Leavitt.
---

Rick Peckham
Instructor
Rick Peckham is an internationally known jazz guitarist, clinician, composer, and writer. He has performed with George Garzone, Jerry Bergonzi, Mike Gibbs, and Dave Liebman, and recorded the album Stray Dog (ropeadope.com) as a member of the notorious jazz collective Um, led by trombonist Hal Crook and occasionally featuring organist John Medeski. His most recent recording Left End—a set of original compositions mixed with collective improvisations—was recently recorded with drummer Jim Black and bassist Tony Scherr. In addition to extensive work in the U.S., he has led or played on tours in Ireland, Canada, Spain, and Germany.

Currently Assistant Chair of the Berklee College of Music Guitar department, Peckham has been a faculty member since 1986, and was integral to the development of Berklee's ear training and musicianship curriculum. He organized the college's honorary doctoral tributes to Roy Haynes, Joe Zawinul, Jack DeJohnette, and John Scofield, featuring then-Berklee students Kurt Rosenwinkel, Matthew Garrison, Antonio Hart, Abe Laboriel Jr., Melvin Butler, and Seamus Blake. He is also a prolific and accomplished writer, recently releasing Modal Voicing Techniques, a best-selling DVD for Berklee Press.

For further information on Rick Peckham please visit his website at:

www.rickpeckham.com
---
Kim Perlak
Instructor
---
Randy Roos
Instructor
---

Bruce Saunders
Instructor
Guitarist Bruce Saunders is a Professor at Berklee College of Music. With New York City as his base since 1988, he has toured Europe, South America, Australia, Japan, and the United States as a band leader and as a sideman. He has recorded with musicians such as Jack DeJohnette, Peter Erskine, Dave Holland, Kenny Werner, Bill Stewart, Michael Cain, Glen Velez, Harvie Swartz, David Berkman, Tony Scherr, Mark Murphy, Ben Monder, Steve Cardenas, and many others. He has four recordings CDs as a leader: Fragment (Moo Records, 2002); Likely Story (Moo Records, 1998); Jazz Hymns (1995 and 1998); Forget Everything (Moo Records, 1995).

Saunders has taught at Berklee since 1992. He has also taught at New York University and various clinics worldwide, including the International Jazz Seminar in Xalapa, Mexico, numerous times in Colombia, South America, and the Maine Jazz Camp. He holds a Bachelor of Music degree in classical guitar and theory from Florida State University, and a Masters in Jazz Performance from the University of North Texas, where he studied with Jack Petersen and Tom Johnson. He is the author of Pentatonics, Modern Blues, and Melodic Improvisation (all Mel Bay Publications). For further information on Bruce Saunders, visit his Web site at:

www.brucesaunders.com
---

Bobby Stanton
Instructor
Bobby Stanton has been playing in world-class bands since he was a teenager. He moved to Nashville before moving to Boston to go to Berklee College, where he graduated with honors and became the first student to receive the prestigious "Ovation" award. His musical path has been diverse, including appearances on Garrison Keillor's A Prairie Home Companion and Dave Brubeck's A Welcome Home Christmas. A short list of some of the artists he has played with: James Taylor, Bo Diddley, Hal Blaine, Sleepy LaBeef, The Temptations, The Drifters, Charlie Daniels, and Noel Redding. Stanton has also won songwriting awards from BMI and ASCAP, and contributed articles to several international music publications including Guitar Player magazine.
---

Robin Stone
Instructor
Robin Stone is an associate professor in the Guitar department at Berklee College of music. While she teaches many styles of music, she concentrates on the history and playing styles of classic rock guitarists, including Jimi Hendrix, Jimmy Page, and the Allman Brothers. She has taught at Berklee since 1990, when she became the second woman ever hired by the Guitar department.

Stone is the managing editor and Web designer of the Guitar department's online newsletter, "Open Position," which showcases the many talents of the faculty and provides an insider's look into the work being done in the school's largest department. She contributes articles under the title "String Theory," exploring harmonic concepts for guitarists. In 1993, she composed a piece entitled "Adagio for Oboe and String Orchestra," which was released on the MMC label. In 1996, she was awarded the Japan Foundation's Uchida Fellowship, allowing her to live in Roppongi, Tokyo, to study the traditional Japanese instrument, the Koto.

Stone received her bachelor's degree in professional music from Berklee in 1983. She graduated with academic honors and is a member of the Phi Kappa Lambda music honors society. She received her Master's degree in jazz studies from New England Conservatory in 1988, where she studied composition with William Thomas McKinley and George Russell.
---

Joe Stump
Instructor
Joe Stump was named by Guitar One magazine as one of the top 10 fastest shredders of all time, by Guitar World as one of the 50 fastest players of all time, and by Guitarist magazine as one of the top 20 shredders of all time. He has appeared in countless guitar and metal-based publications, fanzines, and webzines worldwide. Referring to his specialty as "full throttle neo- classical shred/speed metal," Stump has toured the world both as a solo artist and with metal bands Joe Stump's Reign Of Terror, HolyHell, RavenLord, and Exorcism. The Dark Lord Rises marks his 10th solo album. Stump has been the metal/shred guitar specialist at Berklee for the last 22 years.
---
David Tronzo
Instructor
---

Michael Williams
Instructor
Michael Williams has been active as a blues and jazz guitarist since 1987, performing extensively throughout the United States and Canada as a member of Grammy award winning James Cotton's blues band, and with many other artists, including David "Fathead" Newman, Mighty Sam McClain, the Bruce Katz Band, Sugar Ray Norcia, Darrell Nulisch, Toni Lynn Washington, Michelle Willson, Jerry Portnoy, the Love Dogs, blues piano virtuoso David Maxwell, and his own band, Michael Williams and Friends. Michael performed on James Cotton's album, 35th Anniversary Jam, which won a W.C. Handy Award and received a Grammy nomination for the Best Traditional Blues Album in 2003. He performed on Bruce Katz's 2004 release, entitled A Deeper Blue, and his playing, songwriting, and arranging are featured on Michelle Willson's album So Emotional, which earned a four-star review in DownBeat magazine. In 1999 he released an album, entitled Late Night Walk (Blue Tempo Records), which features ten original compositions with guest artists David "Fathead" Newman on tenor sax, Sugar Ray Norcia on vocals, and Bruce Katz on Hammond B3 organ and piano.

Michael is an associate professor in the Guitar department at Berklee College of Music and specializes in teaching a mix of blues and jazz styles. Originally from Northern California, he has written jingles for radio and television, and performed on extended tours throughout Europe with jazz and theater groups.
---

Norm Zocher
Instructor
Originally from Chicago, Illinois, and referred to as "a guitar legend in the making" as well as being one of "Boston's best composers" through his work with the Jazz Composers Alliance Orchestra, Norman Zocher is a long-time New England Conservatory and Berklee College of Music faculty member. He has performed with and recorded a broad range of artists, including Maria Schneider, Muhal Richard Abrams, Oliver Lake, John Medeski, Steve Lacy, Bob Brookmeyer, Esperanza Spalding, Bob Moses, Paul Bley, and Dave Holland. The recordings of the Abby and Norm Group with his wife, fellow Berklee guitar professor Abigail Aronson Zocher, gained him international recognition as a composer and an instrumentalist. Other critically acclaimed albums have featured Zocher with Jerry Bergonzi, George Garzone, John Patitucci, and Joey Calderazzo. He is a resident composer and guitarist/pedal steel guitarist for the Jazz Composers Alliance Orchestra.
---

Bruce Bartlett
Instructor
Bruce Bartlett has been an associate professor and clinician in the Berklee College of Music Guitar Department for 15 years. He has taught groove ensembles in Italy, Argentina, Los Angeles, and on campus.

His band, the Bruce Bartlett Trio, has played nationally and internationally and released three CDs: Nasty Habits , Free for a Price (featuring Abe Laboriel, Jr., on drums), and Instant Gratification .

Bruce began his career as a recording session guitarist at the age of 19, working for producer Arthur Baker in New York City. He played rhythm guitar for several underground recordings for R'n'B artists in the early 80s. More recently, he recorded a live performance DVD with John Blackwell (drummer for pop legend Prince) for Hudson Music. He also composed most of the material, along with being a featured soloist, for Modern Drummer Festival 2000 at Montclair University in New Jersey.

His sideman and leader work includes performances at the Boston Globe Jazz Festival, Montreal Jazz Festival, Quebec Jazz Festival, and Indonesia Jazz Festival. Bruce has opened for Weather Report and Hirman Bullock, and performed with Chick Corea on Chick Corea Day, in Chelsea, MA, in 2001. Currently, he is performing with Sam Kininger, the featured saxophonist on Soulive recordings.

For more information on Bruce Bartlett, visit his Web site at www.brucebartlett.com.
Prerequisites
Completion of Private Guitar Lesson Level 3 is required.
---
Textbook Requirements
None required
---
Software Requirements
A recording tool is provided within the course that will allow students to record videos of themselves playing for assignment submission. Alternatively, students can use a digital camera, smartphone, or tablet to record assignments.
Mac Users
OS X 10.9 Mavericks or higher (click here for system requirements)
Latest version of Google Chrome
Windows Users
Windows 7 or higher (click here for system requirements)
Latest version of Google Chrome
---
Hardware Requirements
Audio interface such as the IK Multimedia Stealthplug, Focusrite Scarlett 2i2, Mbox, etc. See the Student Deals page for discounts
A built-in microphone or an external microphone plugged directly into your computer (via built in ports or an external audio interface)
2 GB RAM (4 GB recommended)
500 MB hard drive space
Speakers or headphones
Webcam
Internet connection with at least 4 Mbps download speed ( http://www.speedtest.net to verify or download the Speedtest by Ookla app from your mobile app store)
---
Comments
Got a question? Contact our Academic Advisors by phone at 1-866-BERKLEE (U.S.), 1-617-747-2146 (INT'L), or by email at advisors@online.berklee.edu. We can also answer basic questions in the comments below. Please note that all comments are public.
---
Credits

2

Duration

12 weeks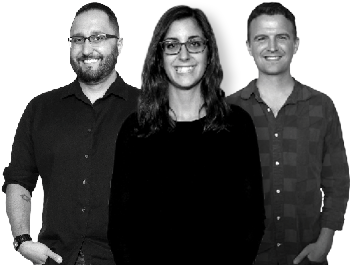 ---
Create a Free Account
Request Information
Create an account to download our catalog, get our newsletter, and more.
Stay Informed About This Course
Create an account to download our free course catalog, and receive updates about this course.
Sign Up to Sample a Lesson
Secure form. Berklee Online will not sell or rent your email address to third parties.
Our privacy policy